Sign up to sports and events to get the latest news, or subscribe to your favourite teams and players for live score updates from all their matches.
It's easy - just follow these steps (images below):
Legal
Regulamin obowiązujący od 1 kwietnia 2020 r.
1-Go to the 'Alerts and bookmarks' menu section.
2-Press the bell icon to toggle alerts for all major sports stories ('Every Sport News') and individual teams/sports/events. The star icon controls your favourites list.
3-Click 'Add new' to find sports and teams.
4-Click 'OK' and you're done!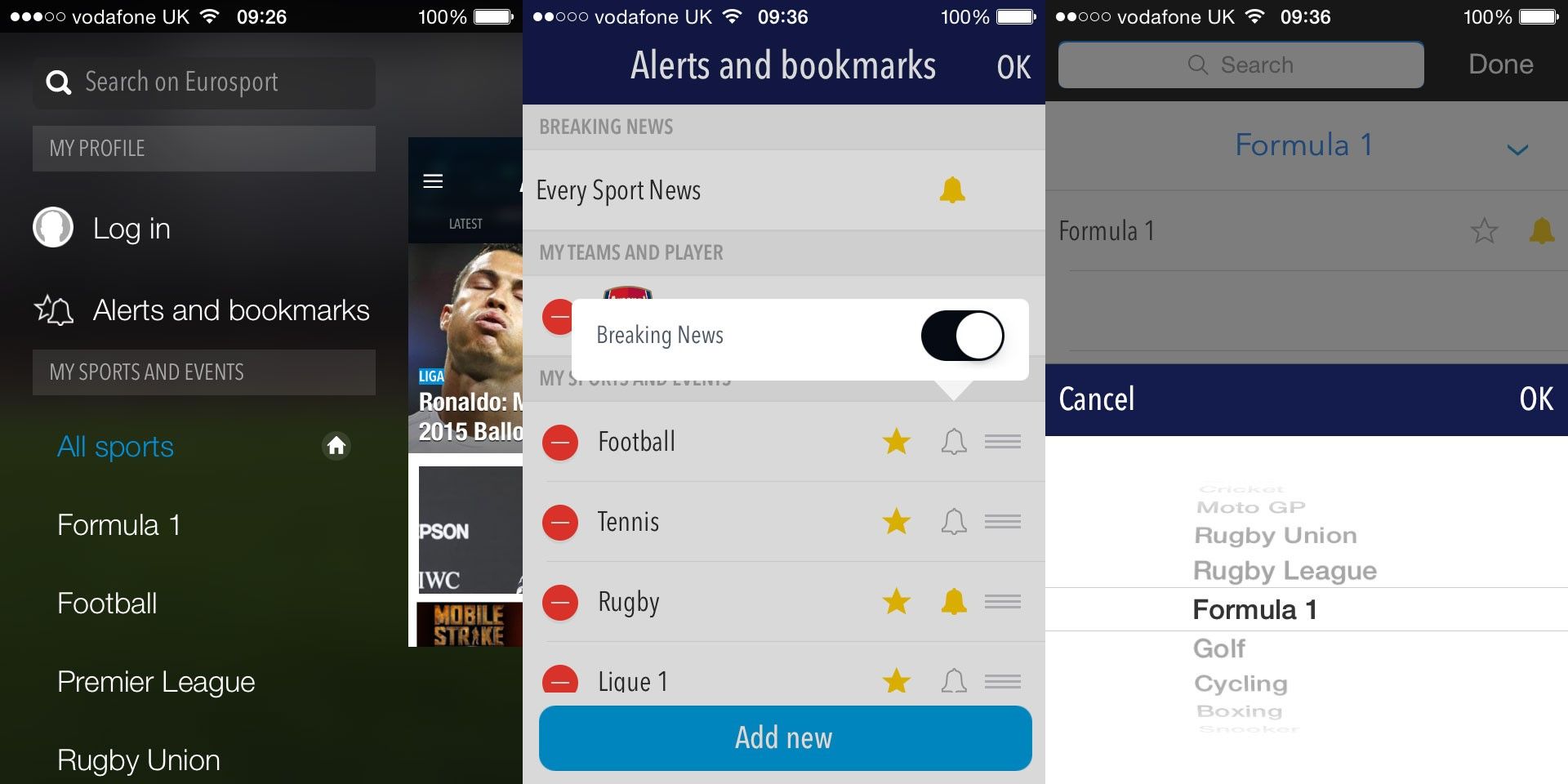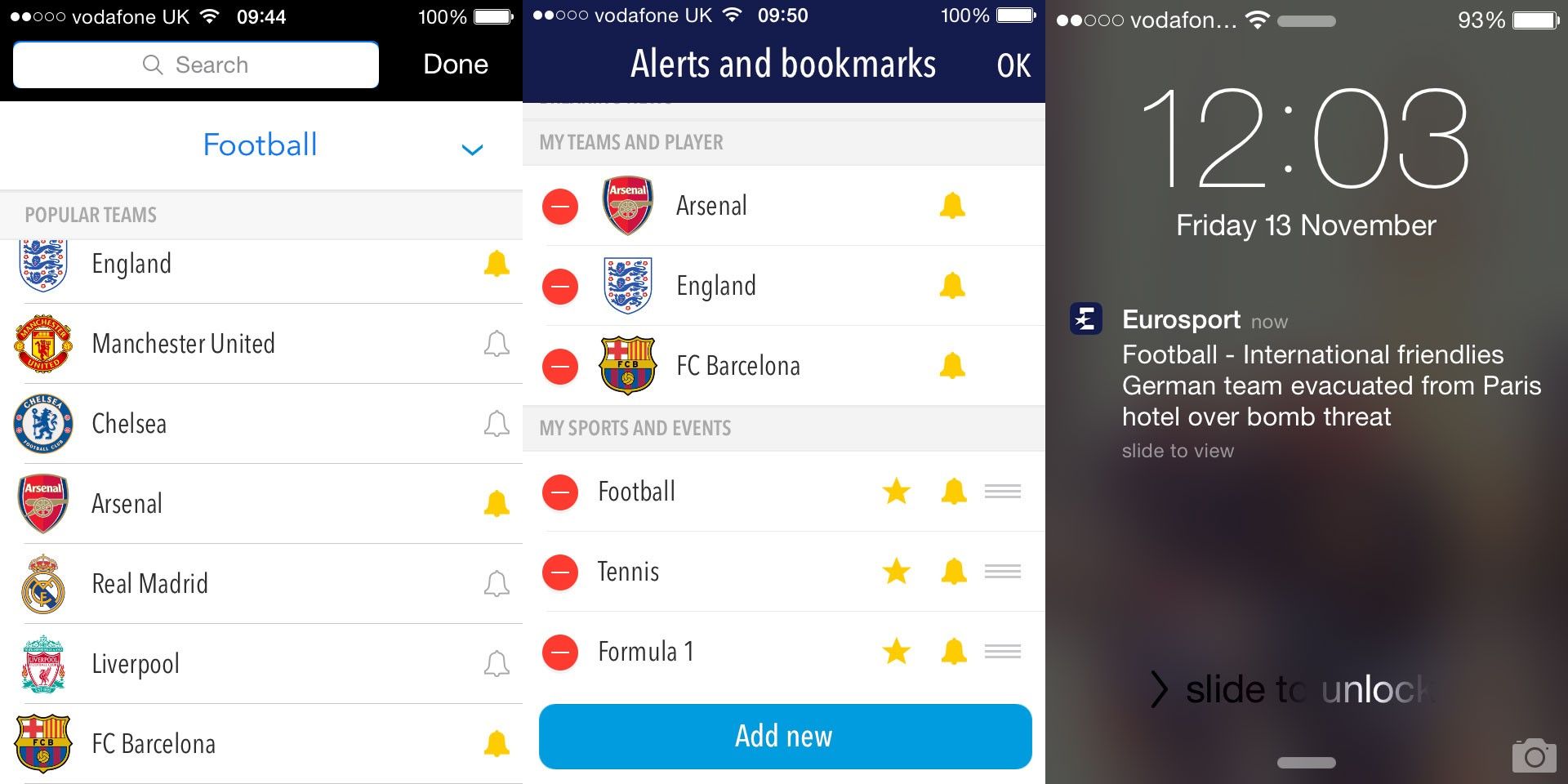 Legal
Politykę Prywatności