2nd Half
Sliti

90'

Anicet

86'

Sassi

Aouadhi

82'

Ilaimaharitra

Rakotoharimalala

77'

Chaaleli

Dräger

75'

Msakni

Sliti

67'

Nomenjanahary

Voavy

66'

Razakanantenaina

Morel

65'

Msakni

60'

Sassi

52'
avant-match
LIVE
Madagascar - Tunisia
Africa Cup of Nations - 11 July 2019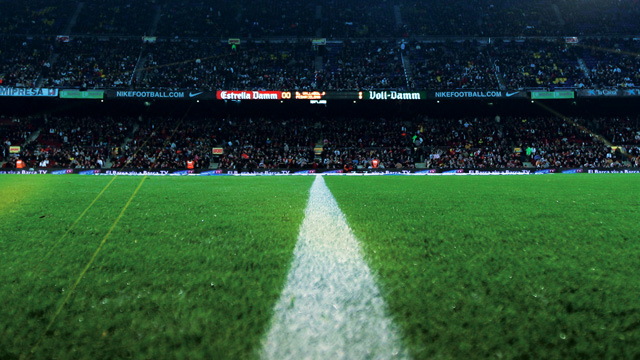 Africa Cup of Nations – Follow the Football match between Madagascar and Tunisia live with Eurosport. The match starts at 20:00 on 11 July 2019. Our live coverage lets you follow all the key moments as they happen.


Have your say by voting on who will win between Madagascar and Tunisia? Enjoy some pre-match reading with related articles about these two Enjoy some pre-match reading with related articles about these two Football teams.
Head-to-head: see historical stats and visit our detailed profiles for Madagascar vs Tunisia. Get all the latest on Football: fixtures, results and tables.

Thanks all for your company - night night.
Tunisia are through to the semi-final of the 2019 Cup of Nations! They play Senegal on Sunday afternoon!
Full-time: Madagascar 0-3 Tunisia
GOAL! Madagascar 0-3 Tunisia (Sliti) Madagascar win a corner which is cleared at the front post and the ball goes straight to Khazri, who dashes over halfway. Anicet retrets between him and Sliti, trying to cut off the pass and block the route to goal, but eventually the ball passes across him and Sliti lifts a lovely little curler over Adrien!
Khazri carries the ball into the box off the right and feeds Sliti, who helps it on its way, curling just over from the edge of the box.
There'll be four added minutes.
I can't see Tunisia beating Senegal, I must say. They might get a decent amount of ball, but I'm not sure they've the quality to make it tell, and eventually a superior attacking side will catch them.
The Tunisia bench are extremely chill.
Anicet is late on Khenissi and is booked - that's the first card of the evening.
Metanire tries to advance down the right but Haddadi simply forces him backwards.
Madagascar haven't really got close to getting close to scoring - they're just not as good as Tunisia, and it's told. What an amazing effort by them, though.
Njiva ducks to the line and cuts back for Carolus ... who shoots definitively wide.
Aouadhi replaces Sassi. Tunisia are nearly there.
Voavy, who's been lively since coming on, looks to make something happen, but is quickly crowded out.
Lovely from Tunisia, Khenissi sliding in Haddadi down the left. His first touch, though is heavy, and forces him to round Adrien, but he shoots anyway, directly against shins.
Andri tries to wriggle room on the edge of the box but Meriah challenges and the ball snaps back to Amada; he panels a shot just past the post.
Tunisia are passing through Madagascar's press quite easily now, but Madagascar whack it forward and Khazri puts an arm in Anicet's face. The free-kick is lofted 40 yards towards the Tunisia box, but nothing comes of it.
Final change for Madagascar: Ilaimaharitra goes off and Njiva comes on.
Algeria are doing a good job of disappearing time here. Drager replaces Chalali, and we're just about into the final 15 minutes.
There's a long pause, then Madagascar have a bit of the ball without doing anything with it.
Chalali is down, gets treated, and walks to the side.
Long ball down the middle, Meriah misses it, and Kechrida nips in behind! But Meriah comes back at him - he should get a shot away - but instead is eased out of it.
Adrien streches, slips, splits, and has hurt his hamstring.
Change for Tunisia: Msakni goes off, with Sliti coming on.
That double change for Madagascar:Nomenjahanary and Razak depart, with Voavy and Morel arriving.
Meriah glides out of defence and finds Msakni., who's sandwiched by Nomenjanahary and Anicet.
Tunisia race forward again but Khenissi's pass is behind Msakni. I'd not be surprised if the nabbed another goal before the night's out.
Madagascar are preparing a double change.
The score reflects the balance of play. Towards the end of the first half, Tunisia looked more like scoring, and they've maintained momentum through the second. Can Madagascar somehow conjure a livener?
GOAL! Madagascar 0-2 Tunisia (Msakni) Class tells! Tunisia fly at them again, Msakni offloading a lovely pass to Khazri as a challenge comes in. Just outside the box, Khazri takes a touch and bangs in a low shot that Adrien can only push out to Msakni; he takes a touch and buries a low finish inside the near post. Tunisia are going through; the fairytale is over!
Tunisia win a corner and Khazri swerves towards the back post; if someone's running around the back it's a goal, but insteadFontaine is allowed to head behind. The follow-up effort comes to nowt.
In an increasingly fractious world, there are few things we know for sure, but here's one: Fruit Pastel ice lollies are the greatest ice lollies.
It's hard to see Madagascar coming back from that, because if they leave space they'll get done on the counter. They might be best to stay in the game and see what happens in the last 15 minutes.
GOAL! Madagascar 0-1 Tunisia (Fotaine, own goal) A lovely ball, spread from centre to left by Meriah, finds Msakni. He moves onto Sassi and he cuts into and across the box, looking for the far bottom corner ... and finding the corner of Fotaine's bottom! From there, Adrien is wrong-footed, and there we are!
Mombris speeds down the left, picking up a fine pass from Razak. He crosses well too, and Anicet is arriving, but he doesn't gamble - he could dive with his head - and instead allows it to fly across the face.
Still, that's a good sign for Tunisia that the flow of play will continue in their favour.
Meriah clips a ball over the top, Khazri looks offsaide, is offside, and slips it home as the Madagascans raise arms. But there's neither flag nor whistle, and the Tunisians go wild ... until there's flag and whistle.
Not many chances, but Tunisia are the better team, and if they can maintain the pressure of the final 15 minutes, they should eventually happen upon a goal.
Half-time: Madagascar 0-0 Tunisia
Sassi finds Msakni, who wriggles space for a shot but winds up with the ball caught under his feet, so when he sweeps goalwards, the pace on the shot makes it an easy save for Adrien.
Madagascar do well to disappear a couple of minutes; there'll be one additional one played.
Chalali finds space cutting in off the left and unfurls a curler that Adrien tips around the post, though it was never going in. Tunisia are beginning to threaten; Madagascar could use half-time.
Excellent from Kechrida, stamping on the gas to burst down the right, and his cross is a fair one. It's about shin-height, which is a nause, but gives Khenissi a chance because it's in his area. But Razak does just enough, the show grazing his shin and going wide - again, unbeknownst to officials.
Some decent possession for Madagascar. They lose the ball as soon as they try to go forward, but they can probably use the rest.
Skhiri lofts a pass over the Madagascar defence for the marauding Kechrida, and his low cross appears to nick off Razak before sliding behind, but the officials rule to the contrary.
Khazri hurts himself, so accepts treatment. He seems fine, but.
Metanire advances and, wide on the right with his crossing lane blocked, tries to lift a shot over Hassen from 30 yards. It's a pretty good effort too, but sails a foot over the bar.
I'm pretty sure that's the first save made by either keeper.
...and what an effort! He swings it over the wall, the ball dips hard and moves towards the roof of the net ... but Adrien dives to tip over!
Msakni takes the ball on the half-turn and oozes away from Razak, who treads on his foot ... just. Free-kick Tunisia, 25 yards out, fractionally right of centre. Khazri fancies it; or course he does...
Nice from Msakni, driving into the box and bashing a pass into Khenissi, who tries to play him back in; he can't reach the ball and it was never really on. Both should've realised that, so one of them ought to have shot.
As part of the liveblogging task, I have to write a report, and included in that is a list of key moments that I compile during the game. I've not copy-pasted a single entry yet, which tells you plenty about what's going on here.
The Algerian supporters are making a decent row, but the ground is still far too empty. This is an occasion and everything about it should tell us that - CAF must do more to help people see the games.
Sassi tosses a ball over the top for Khenissi, but Adrien is out sharply to collect
Khazri races to the by-line and clips a cross back seeking Khenissi; Fotaine thinks about sticking out a leg, contains himself, and does well to prevent him from collecting and shooting in the same movement. Instead, he has to move the ball away from goal and Madagascar then clear.
Amada hassles Meriah back to his own box and Carolus rushes over to snaffle the loose back the loose ball but can't make anything of it.
Madagascar are really well organised. They get into shape quickly when they lose the ball, when one presses they all go, and if they can commit numbers to attack, they do.
Skhiri drives through midfield and snaps a pass forward and wide for Haddadi, who can't quite catch up with it.
...and Fontaine cracks it straight into the wall.
Amada bursts between Skhiri and Chalali; the former yanks him down, giving Madagascar a free-kick 35 or so yards out...
I feel like if Tunisia score, Madagascar might end up losing by a few, but there's a fair chance that won't happen because Madagascar are organised and Tunisia lack creativity and firepower.
Twitter is down. Luckily, my wife is out and my daughter is asleep, so I'm not forced to speak to a real person.
Madagascar are chasing the ball once it comes to within 40 or so yards of their goal. If the pattern of the game sustains, they're going to be suffering in the final 20.
Chalali tosses a useful pass forward for Kechrida, and he crosses into Amada's shins. The ball ricochets off him and behind, but the officials miss it and award a corner, from which nothing eventuates.
Most of the play is now taking place inside the Madagascar half.
Khenissi attacks Razak down his left and seems to fall, seeking a penalty; replays show that he was bundled over, more or less, but VAR eschews intervention. That was very close to a penalty, I'd say - at least.
Mobris dashes the left and crosses, Carolus picking up at the back post. He might shoot but opts to fiddle instead, and the shooting opportunity goes.
Couple of nice passes from Tunisia, but when Khazri turns it on the ref gets in the way. Rather than wave play-on, he orders a drop-ball which Madagascar leave to Tunisia. I don't know about that.
So far, there's not a whole lot going on. Tunisia are looking to move the ball quickly, and Madgascar are looking to move themselves quickly.
Metanire bustles down the line - briefly, because Khazri is over to challenge.
Msakni weaves in midfield, showing some nice feet, but his pass towards Khenissi is cut out by Fontaine and Madagascar move the ball forward.
Meriah humps an up and under from just outside his own box that Adrien claims easily.
Madagascar have been the story of this competition, but are they going to do what surprise teams usually do: not make it to the end? Or can they do Denmark 1992, or a Greece 2004?
Right then: eyes down for more fun.
Die seemed to change his mind at least twice there, wiggling his run to alter his body-shape. Algeria-Senegal would be a nifty final.
But Die then hits the same post! Algeria are through to play Madagascar or Tunisia!
Belaili has a penalty to win it for Algeria ... and hits the post!
Wilfried Bony has just missed a penalty! He opened his body and tapped it at a comfortable height for the keeper! It's 3-2 Algeria!
Hopefully both sides will go for it tonight. Madagascar have scored seven times in their four games, while Tunisia surely won't sit back. They'll see this as a chance, make no mistake about that.
I'll look forward to watching Nigeria against either of these two. Tonight's winners meet Senegal, who you can be sure would've taken that at the start of the competition.
Algeria's Andy Delort has just curled a free-kick low past the far post - the final kick off the game. They're going to penalties in Suez.
Before the tournament, I backed Cote d'Ivoire because I felt that they had the best squad, but Algeria's performance against Guinea was the best I've seen. However, Senegal have Sadio Mane, for my money the best African player around, and in Kalidou Koulibaly they have probably the best defender too.
It really is incredible that we're even here. Madagascar are not only in their first ever Afcon, but managed to win their group with two wins and a draw before outlasting DRC. it's a phenomenal achievement and a phenomenal story.
And do not rule them out tonight. Tunisia are yet to win a game, qualifying with three draws before beating Ghana on penalties. They've only scored three times in four games, and lack the stars of the various other contenders.
It's half-time in extra-time, and Cote d'Ivoire look the likelier scorers, but it's still 1-1.
Both sides will play 4-3-3. Madagascar make one change from their penalty-kick win over DR Congo, Ilaimaharitra in for the suspended Raveoson on the right of midfield - only the second adjustment of the tournament. Tunisia also make one alteration, Badri dropping out and Kazri, the talisman, returning.
We'll crack on with that one in a moment, but just in case it's escaped your attention, Cote d'Ivoire and Tunisia have just begun extra-time of what's been an extremely entertaining quarter-final. You can follow the excitement here: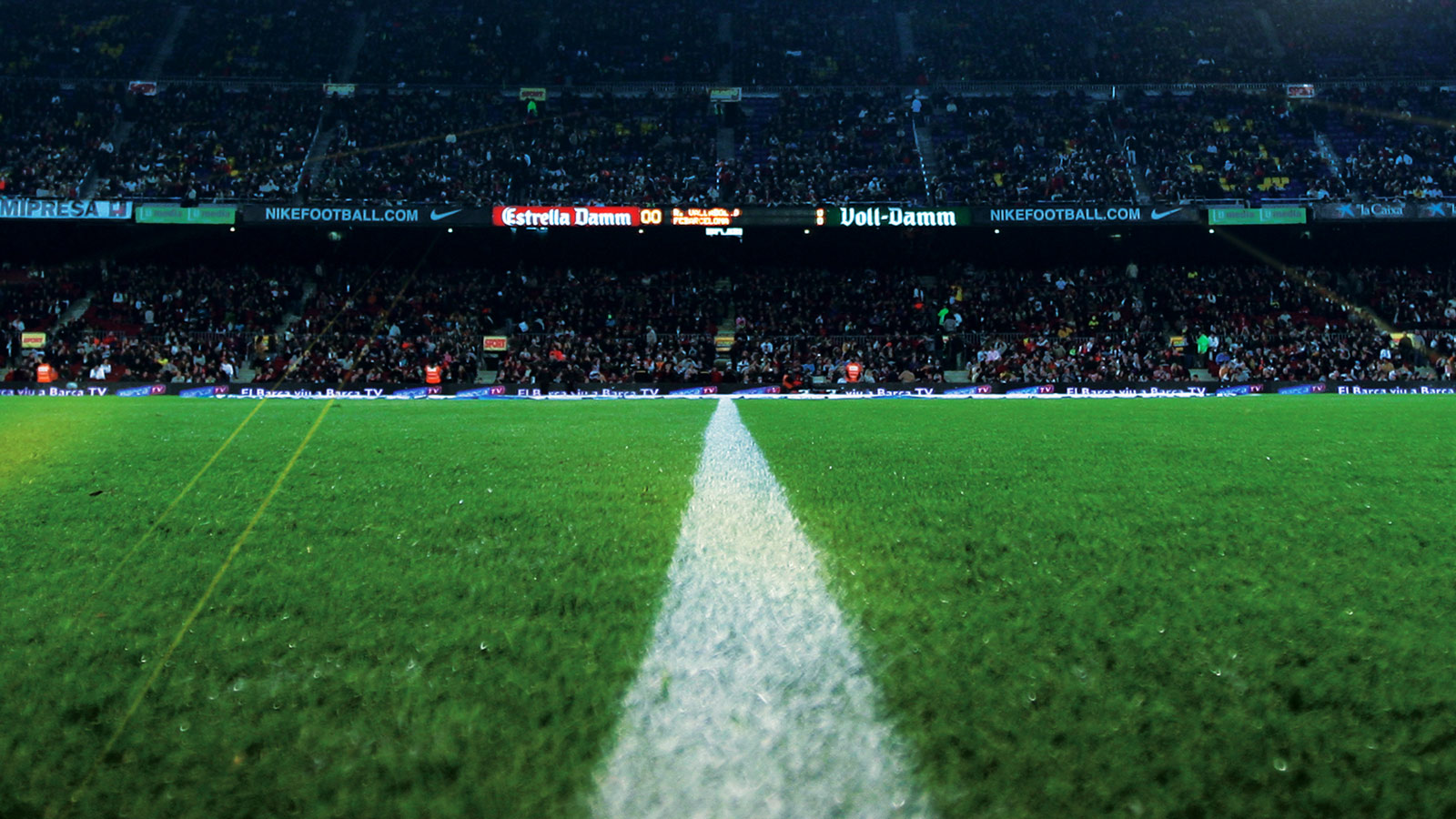 LIVE Ivory Coast - Algeria - Africa Cup of Nations - 11 July 2019
Evening all, and welcome to Madagascar v Tunisia!