2nd Half

Henderson

Milner

80'

Correa

Costa

77'

Salah

Oxlade-Chamberlain

72'

Morata

Vitolo

70'

Gomez

59'
1/2 Time

Mané

Origi

45'

Lemar

Llorente

45'
1st Half
Correa

45'

Mané

40'

Saúl

4'
avant-match
LIVE
Atlético Madrid - Liverpool
Champions League - 18 February 2020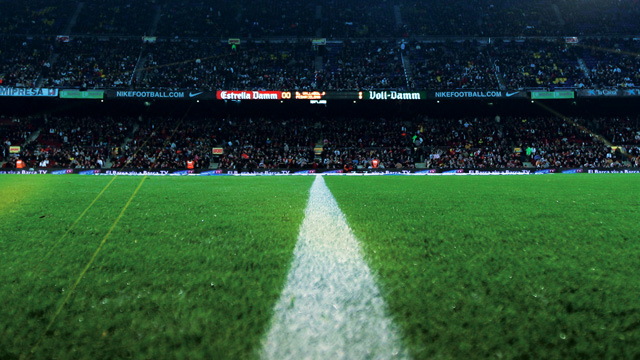 Champions League – Follow the Football match between Atlético Madrid and Liverpool live with Eurosport. The match starts at 20:00 on 18 February 2020. Our live coverage lets you follow all the key moments as they happen.
Who will come out on top in the battle of the managers Diego Simeone or Jürgen Klopp? Find out by following our live matchcast.

Have your say by voting on who will win between Atlético Madrid and Liverpool? Enjoy some pre-match reading with related articles about these two Enjoy some pre-match reading with related articles about these two Football teams.
Head-to-head: see historical stats and visit our detailed profiles for Atlético Madrid vs Liverpool. Get all the latest on Football: fixtures, results and tables.

Thanks for your company - night night.
That was an engrossing, compelling, intense game of association football. Atletico were well worth the win - they scored and Liverpool didn't, but they also defended superbly and missed the better chances. I wish they could play the second leg right now.
Full-time: Atletico de Madrid 1-0 Liverpool
Alexander-Arnold swerves over a fine cross and Firmino is there at the back post! But Vrsaljko insinuates himself between man and ball, flicking a crucial header behind, for a corner that comes to nothing.
Although their style of play are different, Simeone and Klopp are similar in that their personality and charisma has infused an entire club. I say that now because we see the crowd, aggression and love carved all over their faces. Lovely stuff.
Partey strides through midfield and finds Costa, who has runners, but opts to shoot from 106 yards, carting an effort wide.
There'll be four added minutes.
The way Atleti have disappeared these last 20 minutes has been beautiful to watch.
Saul collects Alexander-Arnold's clip - after the ref plays advantage following an Atleti handball - and, inside his own box, cruyff turns away from Firmino. That's lovely. Klopp is then booked for protesting the advantage.
The crowd try to sing their team home. The noise has been on-point pretty much all match long.
Alexander-Arnold runs at Lodi, who unloads him easily. He's had a really good game, and looks a player.
Oxlade-Chamberlain hasn't been able to get into the game and he turns up in the right corner, larruping a cross directly into Oblak's arms.
Lodi looks a player, and he dashes inside Robertson but can't quite catch up with the ball.
Koke and Vitolo combine well down the left, winning a throw off Fabinho. Atleti have shut down Liverpool pretty effectively, considering.
Liverpool have been brilliant in tight games this season and brilliant late on in tight games. They're not going mad here, but could really do with a goal because if Atleti get one at Anfield, they'll need three.
Firmino clatters Costa, who rolls a few times and wastes a few seconds. Oxlade-Chamberlain is aghast.
Henderson has hurt an ankle, and can't continue; he's replaced by Milner, which is a conservative change; Klopp could've gone for Minamino, but he's happier with 1-0 than risking 2-0 to get 1-1.
Elsewhere, the game at the Westfalen has sparked into life; Dortmund lead PSG 2-1, Neymar scoring for the later and ... you know who ... Haaland getting both for the former. You can follow that here.
LIVE Borussia Dortmund - Paris Saint-Germain - Champions League - 18 February 2020
Origi flicks pleasantly down the line for Alexander-Arnold, whose low cross is turned behind by Lodi.
Here he comes! Costa replaces Correa.
Henderson, who's coming onto a game, collects a pass from Firmino and drives a shot into Firmino's shoulder. He claims a penalty, but it's not even close.
The volume increases; Diego Costa looks ready for action.
Simeone is going wild on the touchline and the fans respond. I reckon there's a better atmosphere in the ground than in my box room in north London.
Liverpool are coming again. I'd expect an Atleti player to fall over presently.
Liverpool tip and tap down the right before Origi crosses; the ball's at an awkward knee-height but Henderson does well to get his foot up to it, leaping to use the pace already on and deflect a shot goalwards ... which spins just wide.
Change for Liverpool, Oxlade-Chamberlain replacing Salah.
This is a good period for Atleti, but it seems that Morata hurt his foot in the act of falling on his arse missing a golden chance.
Lodi, who's had a decent game, finds himself in space so shifts the ball and lamps a screecher which swings just a few yards wide.
That's it for Morata, who now has to face Simeone. Vitolo replaces him, and will presumably slot into midfield, with Correa up on his bill.
Savic drives a fine ball out to Lodi down the left, and he cuts back ... Morata is ther to sweep home! AND HE SLIPS! OF COURSE HE DOES!
Koke charges after a long ball that Alexander-Arnold thinks he's letting into touch, inserting himself around his man to knock out for a throw. The crowd love it.
Diego Costa is warming up, but maybe because he fancies experiencing adulation. And why not?
Liverpool have lost momentum and there's somehow a drinks break. Atleti are making this nice and scrappy now.
Origi slings in a hopeful cross, which Savic meets and humps clear.
A quiet period, which the home crowd enjoy greatly.
Origi squares up Partey and reckons he's diddled him on the outside, but Partey easily ushers him into touch.
Henderson nips a pass into Firmino, but Felipe is wise to the ruse, dashing in to intercept and break clear. Excellent, positive defending.
In commentary, Darren Fletcher thinks the next goal will be important. Great stuff.
Koke into Morata, and Gomez can't help himself, diving in; Morata seems him coming, absorbs the impact, and accepts the yellow card and free-kick.
On the touchline, Simeone is having an aneurysm. His players need to find some composure and keep possession for a bit.
Salah scurries down the right and darts a ball inside for Firmino, but Partey inserts a crucial foot and Atleti survive once more.
Liverpool are getting the ball wide and crossing, which is what happens when there's a lack of guile and craft in midfield; they don't quite have the players to get the one-touch pass and move going.
Liverpool have Atletico pinned back again, and look dangerous. Robertson gets down the left, crosses, and Savic does well to head clear.
WHAT A CHANCE! Gomez swings out a gorgeous cross and Salah is right there! He connects well too, but can only direct his header wide of the near post!
Liverpool win a free-kick 40 yards from goal and again Alexander-Arnold's delivery is poor, though it takes Atleti a while to clear from beyond the back post. For some reason, I'm minded of England's playoff against Greece to qualify for the 2002 World Cup, when David Beckham messed up a panoply of free-kicks only to score the last of them late on. Gary Neville said that there was never any chance someone else would get a go because the team knew that eventually he'd get it right.
On the touchline, Simeone exhorts the crowd to even greater wildness.
But here come Atleti, Llorente finding space and driving for the line, digging out a cut-back for Vrsaljko! He's eight yards out but, lost in the supermarket, can't decide whether to shoot or check, eventually opting for the latter only to trip over the ball. Great stuff.
Saul sneaks up on Firmino, but just as he's driving thorugh midfield, Firmino sneaks up on him.
I'm a little surprised Klopp didn't go for Minamino or Oxlade-Chamberlain, both of whom can play wide and offer a bit more creativity.
A change apiece: Origi for Mane, and Llorente for Lemar. I don't know if Lemar is injured, but he'd done ok.
Course Michael own thinks Liverpool are dominating a game that's going exactly as Atletico want it to.
The players are back with us. It looks like Origi is coming on for Mane.
That was an extremely intense and compelling half of association football. Atleti started really well and nabbed themselves a lead before Liverpool woke up. Since then, Liverpool have been the dominant side, but Atleti are doubtless happy with that, denying the champions chances and making one of their own that Morata obviously missed. The second half should be a jazzer.
Half-time: Atletico de Madrid 1-0 Liverpool
There'll be one additional minute.
Henderson moves away from Correa, who runs through his calves once the ball has gone.Yellow card.
Lovely threaded ball from Lemar for Lodi, but inside him, Morata and Correa are both offside so he can't move possession on.
A quiet period, which will please Atleti.
Mane, chasing a bouncing ball, clouts Vrsaljko about the head; he's booked.
In commentary, they reckon Atletico want more than this; I'm sure they do, but I'm equally sure they'd have turned their own faces inside-out for a 1-0 lead.
Liverpool are coming, but Atletico look desperate when actually that's just what they do.
Aaaargggh! Mane picks his way through and past a challenge down the left side of the box and the ball breaks to Firmino, who pokes for Salah! He's in front of goal, 15 yards out, and we've seen this so many times before! But this is Atleti, and Felipe somehow detatches head and shoulders to get his brow in the road, sending the ball behind for a corner which comes to nowt. That looked a lot like the equaliser, but here we are!
Lodi clips a free-kick over the top for Lemar, who's in space; he takes a touch, lashes a slice wide of the near post, and then the flag goes up.
Atletico aren't pressing Liverpool at all, forcing them to pick a way through them, and as a consequence Van Dijk tries a long, er, diag, which Lodi resolves easily.
Spell of possession for Liverpool, who probe without penetration. I wonder if, after an hour or so, we'll see Minamino or Oxlade-Chamberlain - if Liverpool haven't scored.
Robertson finds Fabinho and motors inside, collecting a deft return lay-off to open a shooting angle for himself! But the ball is on his right foot, and from 25 yards he can't find the necessary draw, bending a shot a couple of yards wide.
Nearly half an hour played, and Oblak has yet to make a save.
Simeone signed Morata to make sure his rage is perpetually set to maximum.
Van Dijk gets caught under a high ball, and on the left side of the box, Morata is in! He decides to step inside to finish on his right foot, a manouevre he executes well, but then scuffs his finish - of course he does - and the ball clips Alisson's ankle and flies to safety. That was a colossal, monumental opportunity - the kind that you can always rely on Morata to ruin.
Liverpool win a free-kick out on the right, 30 yards from goal, but Alexander-Arnold, who's having an avante-garde evening, clips it straight at the first man.
Felipe is down, but looks knackered more than injured.
Salah gets on the ball but wider than usual, way out on the touchline. Lodi hares over to block him off, seeking to concede a throw and doing well to win one instead.
Liverpool now have 74.3% possession and 63.3% territory.
Lemar swings in a glorious ball form the left! It's over Van Dijk, and Koke and Morata converge upon it! But before the latter can find a new and interesting way to botch his finish, Robertson, stretching every fibre of himself, hurls himself into a fine interception.
Elsewhere, it's Dortmund 0-0 PSG. You can follow that here.
LIVE Borussia Dortmund - Paris Saint-Germain - Champions League - 18 February 2020
It's hard to know whether Liverpool have Atletico pinned back or Atletico are sitting back; it looks like the former, but the home side have the midfield to compete properly. For the first time tonight, the visitors go wide, and Robertson delivers a decent cross, but Lodi is there to head away.
Again Liverpool go right to Alexander-Arnold, and this time he digs out a cross, but Savic is there to head clear under no pressure whatsoever.
Weird how the scorer has the same name as the team.
Henderson puts a ball down the right for Salah, but Felipe comes across to see him away.
Liverpool are in this game now, but Atleti are sitting off them. I'm not sure they've quite the same evilness now Godin is at Inter and Gimenez is on the bench, but you can be sure they'll be drilled to within a milimetre of their lives.
Alexander-Arnold flights another nondescripter over the bar.
That goal has properly set this tie up. All of a sudden, Liverpool can't afford to concede another, Atleti have something onto which they can hang, and the, er, waste has got real.
Firmino wins the ball in midfield and finds Wijnaldum, and the ball goes wide to Alexander-Arnold, who flights something - I'm not sure what - over the bar.
On the touchline, Simeone is doing his absolute nut. We need a camera on him, and a picture inset.
Liverpool have barely had a touch in the Atleti half, but they enjoy a bit of comforting possession before an overhit long ball is collected by Oblak.
The ground is absolutely jumping.
Atleti are well into this, and Saul strokes a lovely ball in behind Alexander-Arnold for Correa, He drives a low cross across the face of the box, but the flag is up.
There's a brief hiatus while VAR checks for offside - it's one of those where you're suspicious because that kind of space hardly ever exists in the box - but the way the play unfolded, no real surprise that the goal was kosher.
GOAL! Atletico 1-0 Liverpool (Saul) Koke's corner is a good one, swung out right into the heart of the box where it hits Fabinho's foot and bounces behind him ... and there's Saul, right of centre, alone and palely loitering! From four yards, he lifts over Alisson into the far corner, and here we go! What a roar that is!
Lodi squares up Alexander-Anrnold, shifting the ball and crossing; Van Dijk gets it away, just, and Atleti force a corner...
Nice from Correa, who skirts around Robertson and knocks wider to Vrsaljko, whose cross is a goodun, but there's no one in the middle and Alexander-Arnold heads away. Atleti have started nicely.
Morata chases Gomez and kicks him over.
I reckon Atletico would take a 0-0 here. And Simeone would chew his own face off for a 1-0.
On the bench, Diego Costa looks suitably juiced up. Of course he does.
There's some big old tifosi going on opposite the tunnel, as the ball is unplinthed. How did we get through 130 years of football without that?
The players are arriving in the tunnel.
Someone buy this man a haircut.
I guess we can say Liverpool have done well to be good when Barcelona, Real Madrid and Bayern Munich aren't; can they exploit that by winning multiple big ears? They've had the best season of all European teams, by far, but I'd not back them beat Man City over two legs, and Juventus and PSG would be a 50/50 tie.
Jurgen Klopp expects a "big fight". Atletico are intense, but so are Liverpool, he says, and laughs when he's told that Simeone hasn't lost a home knockout tie in Europe. His reckons that Mane was ready for Norwich but not for Norwich and tonight, so he opted to use him for half an hour at the weekend when people were tired, and it worked out.
The difference between these two teams, I think, is that Atletico will have specific plans for Liverpool that are different to their usual, whereas Liverpool, though of course they'll be prepared, will mainly be seeking to impose their usual game. Mane and Salah will be looking to attack the space in between full-back and centre-back, but on the diagonal, with Alexander-Arnold and Robertson keeping the width outside them. Lemar and Koke will have to do a lot of running.
Atletico fans great their team's bus. One can only assume all the boozers are either shut or out of everything.
Ferdinand says that last season, he wanted Van Dijk to pass the ball forward more, and now he's doing that. He then proceeds to elegise Jordan Henderson, noting how surprised he is at that fact - he's right, and aren't we all. It'll be interesting to see how he does for England, when things aren't quite so geared to him, but in the meantime, he's matured into a very good player.
BREAKING NEWS: Michael Owen thinks Virgil van Dijk is good. More as I get it.
I should note that Liverpool have good memories of the Wanda Metropolitano.
A primer for those of you who talk in numbers not words.
StatsBomb Champions League Primer: Atlético Madrid vs Liverpool and Borussia Dortmund vs Paris Saint
I'd be surprised if this happened, but Klopp is not only a brilliant manager but a lot of fun - unlike pep Guardiola, for whom playing seems rewarding but stressful.
The other way to get at Liverpool is to play through midfield - easier said than done, but not impossible. Fabinho, Henderson and Wijnaldum are good players but not great players; more or less, they're there to run the opposition off the pitch, and get the ball wide to the full-backs and attackers. Koke will play narrow, to make it three against three, and on a good day, him, Saul and Thomas have the edge in class. But Liverpool's three have the edge in consistency.
Atletico's 4-4-2 also means that Van Dijk and Gomez will have a man each. They don't have to contend with that often, but Morata and Correa just aren't that good; even though he's yet to get going, they could really use the also-injured Joao Felix.
The main way to get at Liverpool is in the space behind their full-backs. Atletico don't really have the wingers to do that, so will be relying on their full-backs, problem being their two-man midfield might leave them short of cover in defence. I'm sure Simeone will have a plan for that, but I'd expect Lemar's crossing to be their primary weapon.
As for Liverpool, the only real choice Jurgen Klopp ever has to make is who plays in midfield; unsurprisingly, he picks who you'd expect him to pick, his solid, reliable trio of Henderson, Wijnaldum and Fabinho. If things don't work, he's got creativity on the bench, thanks to Minamino and Oxlade-Chamberlain, as well as drive with Keita.
Headline news: Diego Costa is fit enough only for the bench, which at least means he should be good for Anfield. At the back, Felipe continues to keep out the gigantic Gimenez, while Vrsaljko continues at right-back in place of the injured Trippier. But it's in midfield that the game is for them: if Thomas and Saul play well, Liverpool will have a problem, but perhaps even more than that, they need something from Lemar. He's been a disappointment since not signing for Liverpool, but Morata and Correa will be relying on his service
There's so much to say about this and so little to say. It's the knockout stages of the Champions League, and really that's all there is to it. Except there's so much going on this tie. Atletico are between cycles, more or less, phasing out the monsters of mentality who achieved the impossible in pinching a league title off Barca and Real while trying to inculcate the same cruelty in a new breed. Problem being, they've got issues of injury and form, so it's impossible to know how they'll go.
It is not impossible to know how Liverpool will go. Last season's win over Barca elevated them to an entirely different plane, and they no longer believe they can lose; they no longer grasp the concept of losing. They're the best side around, but they still have weaknesses, and if anyone can find them Diego Simeone can find them. This will be intense.
Evening all, and welcome to ....
... the first leg of.....
....Atletico Madrid v Liverpool....
...in the last 16 of the Champions League!