There will no doubt be photographs on their Twitter accounts, in their pants, half dressed, and some in ludicrous full outfits, and there will be fans praising Arsene Wenger for another charge up the league in the second half of a season. There will be discussions about how Arsenal can kick on, and obviously, pundits will posit that Arsenal are improving in the summer, and fans will start to believe that this again could be their year.
That's because it's what Arsenal do. Every year, it is the same, with little more to show for it. From now until the end of time Arsenal will be on the cusp of something. That is partially their own fault, and partially simply a matter of circumstances turning football upside down. Even when civilisation crumbles, and football no longer exists, Arsenal will be going out of the Champions League just after the group stages, and finishing just well enough to qualify for the next year's tournament. The victory against West Ham showed why.
Football
West Ham beat Wolves 4-0 to give boost to boss Moyes
West Ham enjoyed a bright start to the season, and deservedly so. They bought adventurously in Enner Valencia and Diafra Sakho, and with their pragmatic loan of Alex Song they were rewarded with a calculated gamble. Stewart Downing impressed in his new position, and while it might have been fortunate for the side to click so swiftly, they were not lucky to be lucky. But they have nevertheless faded, as injuries took their toll, and the players stopped playing above their average capabilities. They will drop down the league, probably, from now until the end of the season, but it will be remembered fondly by their fans.
Arsenal have far better players, and yet in the first half, they were profligate. Aaron Ramsey, Theo Walcott, Alexis Sanchez, Olivier Giroud and Mesut Ozil all had chances that more ruthless players would have scored. Arsenal lose games that more ruthless teams win. Arsenal draw games that more ruthless teams laugh at.
Wenger is keen on saying that with the new stadium's mortgage no longer prohibitive that they can compete in the transfer market. However, there is a problem: the decade in which they were unable to compete at the upper echelons of the market changed the very fabric of the club. They were a finishing school for their best players, once they grew sick of not quite winning anything, as Cesc Fabregas, Robin van Persie and others left for a better payday and a better Wikipedia 'honours' subsection. They found it hard to shift the less professional or worthwhile punts, like Nicklas Bendtner and Denilson in the past, or, more recently, Lukas Podolski. The cliché that is often mentioned in sport is a winners' mentality, but with every fourth place commemorated with a digital photograph, they were obviously little more than a bunch of losers, and happy with it.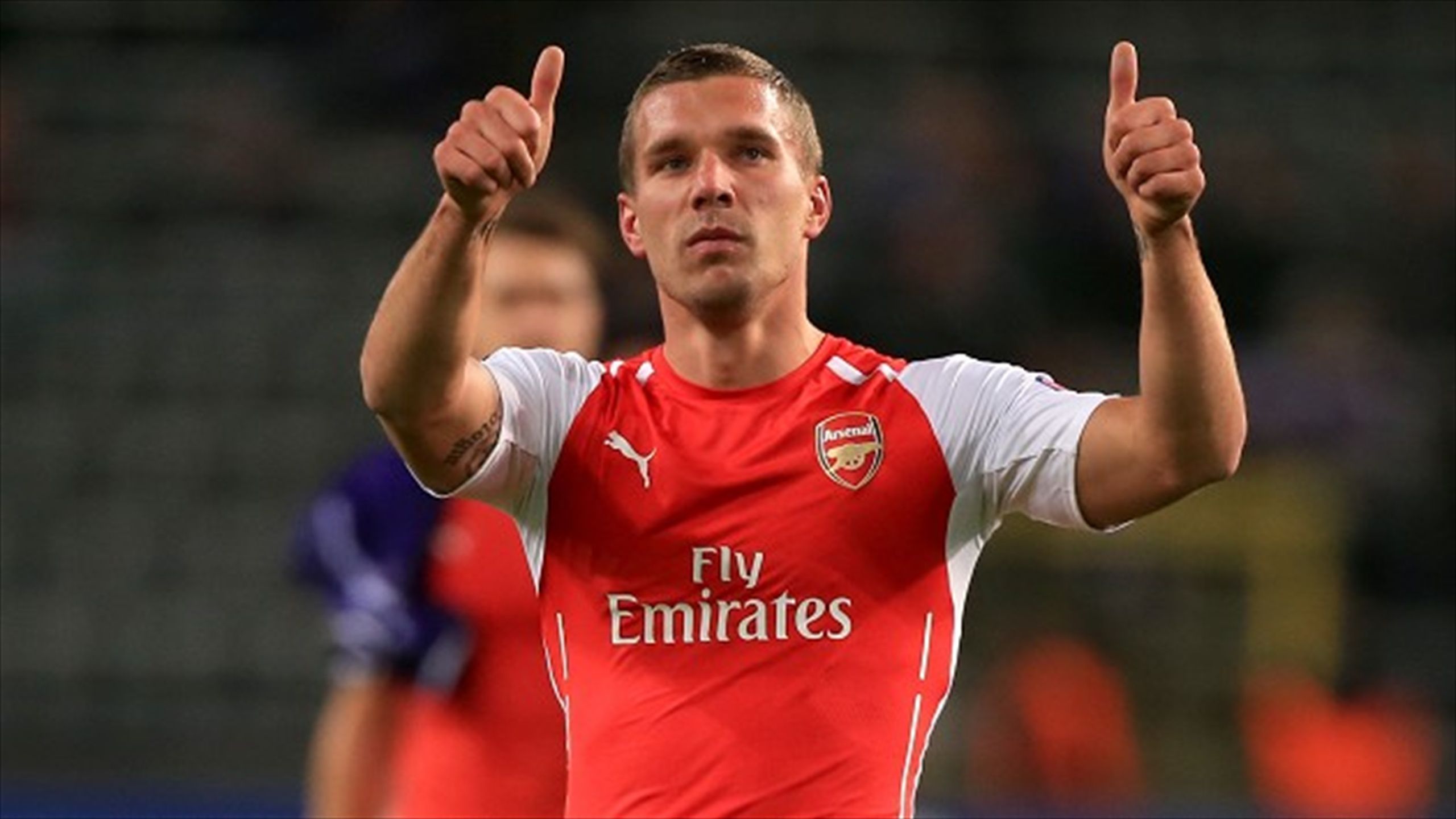 And so, with Ozil and Sanchez, they have bought two players with the talent to rival almost any below Cristiano Ronaldo and Lionel Messi, but that's it. The supporting cast still remembers the days when 'good enough' was 'good enough' and so the first half featured countless misses. Ozil in the second half crossed inexplicably when he had only the goalie ahead of him, and it reminded everyone that as much as Arsenal DNA used to mean defensive discipline and lightning counterattacking, it now means faffing as much as possible in the hope that something will come off because, hey, it usually does.
Look at the clubs above them. Chelsea are stuttering and out of form, but their template is to win the league and challenge in Europe, by whatever means necessary, no matter how unpleasant and petty it might need to be. Manchester City, too, are far ahead because of the sheer scale of their wealth. And that's another problem with the 10 year holiday from success that Arsenal took. They were replaced by City and Chelsea - better funded, better managed, and with better players. It is not just a question of returning to former glories; it is one of being better than they ever have been before. They have not showed this season that there is any chance of that happening.
Alexander Netherton - follow on Twitter external@lxndrnthrtnhttps://twitter.com/lxndrnthrtnNone
Football
Judge overturns suspension rule game on minutes before kickoff in Brazil
Football
Anxiety put nervous City to the sword, says Guardiola