2nd Half
Souza

90'

Rooney

89'

Sow

Köybasi

86'

Özbayrakli

85'

Potuk

Neustädter

82'

Mata

73'

Škrtel

71'

Sen

Emenike

68'

Rashford

Mkhitaryan

61'

Lens

59'

Potuk

56'
1/2 Time

Schneiderlin

Mata

45'
1st Half
Demirel

43'

Pogba

Ibrahimovic

30'

Herrera

19'

Schneiderlin

12'

Sow

2'
avant-match
LIVE
Fenerbahçe - Manchester United
Europa League - 3 November 2016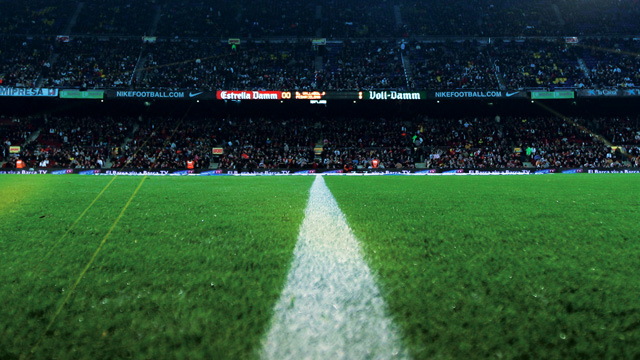 Europa League – Follow the Football match between Fenerbahçe and Manchester United live with Eurosport. The match starts at 18:00 on 3 November 2016. Our live coverage lets you follow all the key moments as they happen.
Who will come out on top in the battle of the managers Aykut Kocaman or José Mourinho? Find out by following our live matchcast.

Have your say by voting on who will win between Fenerbahçe and Manchester United? Enjoy some pre-match reading with related articles about these two Enjoy some pre-match reading with related articles about these two Football teams.
Head-to-head: see historical stats and visit our detailed profiles for Fenerbahçe vs Manchester United. Get all the latest on Football: fixtures, results and tables.

Anyway, thanks for your company - enjoy the rest of your evening.
Well, what a well-deserved victory that was. Fenerbahce executed their gameplan to perfection and scored two lovely goals in the process. They and Feyernoord now have seven points, United just six.
FULL-TIME: Fenerbahce 2-1 Manchester United
Herrera tosses towards Zlatan at the back post but he can only head backwards. That's got to be it.
There'll be a little bit more time as Volkan was down for ages, and then United win a free-kick, 40 yards out - Souza kicks the ball away and is booked.
Another corner to United, so Mkhitaryan picks out Volkan, who subsequently collapses with unspecified knack.
United win a corner down the left which is high but Rooney makes it his business to win the header, arching back and craning neck to send it towards goal. But Ismail is on the line to head clear, though it was probably going wide in any case.
Mkhitaryan flips wide to Darmian, then leaves him on his own, watching as he turns out to be unable to skin his man and send in a devastating cross.
Shaw finds himself a decent position down the left, before passing to Hasan Ali. He has been velly, velly poower tonight.
There shall be four additional minutes.
GOAL! FENERBAHCE 2-1 MANCHESTER UNITED (ROONEY) Rooney takes possession 25 yards out, looks up, and stomps his foot through one that flies across Volkan and into the top corner. Amazingly, it turns out that if you shoot, you might score.
Mkhitaryan sweeps inside his man and finds Zlatan, who pokes into the nearest possible defender.
Matteo Darmian has had loads of the ball, which tells you plenty about how United have attacked. None of the attackers who've played nominally on the right wing have offered him any help.
Change for Fener: Sow is replaced by Ismail, a defender.
Too few United players have the confidence to attack men, preferring to pass backwards, inside or both instead. Martial, the only one with any gumption tonight, lamps one wide in frustration.
The Fener fans are roaring their boys on to victory. United have let it go, more or less, on which point can Elsa play midfield?
Alper, who's been excellent, departs - as slowly as possible - and Neustadter replaces him.
The crowd are cheering and oleing every Fenerbahce pass, which is disrespectful to Jose Mourinho. Disgraceful.
So nearly a third for Fener! Alper plays a pass in behind Shaw, which Lens races onto, slamming a low cross between keeper and defenders that a sliding Emenike misses by a fraction.
United have men coming towards the ball in their droves but none running in behind and stretching the Fener defence. It looks for a second as though Zlatan has space, but instead of finding Mata outside him he turns into traffic, with predictable results.
Mkhitaryan gives the ball away and Emenike pounces, firing a low shot that a sprawling De Gea fields low to his right. That's more nause than Volkan has endured in 75 minutes.
United are still having all the ball but Fener look more likely to score the next goal.
Juan "Bites yer legs" Mata takes Alper out and is booked. United are rubbish, incidentally.
Zlatan makes like a bull, then gently pushes a shot against the bottom of the wall, which doesn't jump as high as he expected.
Mkhitaryan nips one into Ibrahimovic whose good first touch takes the ball away from Skrtel and draws the foul; it earns a yellow card. Free-kick to United, dead centre, 35 yards out...
Shaw goes down the left and crosses, but there are various defenders around Zlatan so that when he jumps he's not the leverage to force the ball at goal.
While we're here, I've seen nothing to make me think taking off Rashford and keeping Rooney on was a smart move - unless he's being rested.
Fener hit United down the right and when the cross comes in, Emenike has run away from Blind and Herrera. But in controlling it, the ball gets caught under his feet and a little touch from Blind is enough to ruin the opportunity.
United's passing is so very, very slow.
Emenike, who was excellent in second half at Old Trafford, replaces Volan Sen, who the ref stops from shaking hands with every single teammate on his way off.
Fener have shut United down very well indeed tonight. It's not all that difficult, but you'd expect a decent player to have a decent thing at some point.
Mkhitaryan and Mata arrange a corner, which the latter plants directly into Volkan's arms.
I'm not sure United have had any.
The Fener fans are doing that Icelandic clap; surely they're above such behaviours.
The racket in the ground has recommenced.
Change for United: some bloke called Mkhitaryan replaces Rashford.
ANOTHER BRILLIANT GOAL! FENERBAHCE 2-0 MANCHESTER UNITED With De Gea expecting Kjaer to shoot towards his far post, Lens comes around the side of the ball with just two paces run-up, placing a perfect curler that zooms over the wall and in at his near. This is over.
Lens and Topal combine to attack the centre-left of United's defence, Ibrahimovic galumphing back to concede a free-kick; it's 30 yards out, right of centre...
United are playing much too slowly, and allowing themselves to be funnelled inside much too easily. But then Martial goes down the left and nails his man, hitting a defender with the cross and causing consequent confusion, Mata prodding the loose ball just wide of the far post.
Alper sticks a hand in the way of a Rooney pass and after obstructing the quick free-kick, receives a bookin'- he's been cruisin' for that for quite some time.
Martial and Shaw combine down the left before Martial curls a ball in towards the penalty spot, where Rooney gets a head to it and sends it behind.
Every time United attack, Fener force them back; I've no idea where Martial is meant to be playing.
Martial takes the ball off Blind in close to the centre-circle - he does well to win a free-kick, but might be better occupied staying wide. United get nowhere thereafter.
United are having all the possession but are struggling to find a penetrative pass. Eventually, Zlatan drills a hopeful one crossfield for which Darmian jumps, but Volkan back in and makes look like he's climbing.
Skrtel, who seems to fancy some, is late on Ibrahimovic - all being well, we'll have a decent rumble at some point of this second half.
That change should help United - they've no need for two holding players, and plenty of need for more attacking guile and shooting power.
Change for United: Mata replaces Schneiderlin.
Taken on Kodak Gold or something.
Well that was a broadly enjoyable half, with decent intensity, bits and pieces of quality, , a promising needle and an outrageous goal. See you in1 15 for more of the same.
Half-time: Fenerbahce 1-0 Manchester United
Shaw lumps it long towards Rashford, on the left, and the keeper comes for a second, but Rashford's control isn't sure enough for him to try and chip, and eventually Sener runs him out of it.
Forward come Fener, Alper turning up on the right and unfurling a lovely cross to the back post, where Sow has pulled off Blind. He gets under the ball though, powering a header way over the bar.
Ibrahimovic finds space on the right, and with 16 defenders plus Marcus Rashford waiting inside the box, he sagely tosses in a cross that's too high for all of them.
There shall be three minutes of added time.
Zorya have equalised against Feyernoord, who are down to ten men.
Herrera nicks possession in midfield and finds Martial, who looks for Rashford. The move breaks down, and Rooney arrives at - not on - Souza about ten minutes late. Souza jumps to the ground, Kjaer is on the scenne, and showing doth ensue. Volkan, the Fener goalkeeper, achieves the distinction of find himself the only man booked for any of it.
Alper goes in late on Shaw and United have another free-kick, which goes short. They can't find an angle to move forward effectively and eventually Martial fouls Sen and Fener can get away.
Zlatan walks across Kjaer after a tangle of arms, then takes him by the face in the middle of a minor scufflet. No one is booked, but equilibrium is disturbed.
Hasan Ali nashes down the left away from Rashford and larrups a cross looking for Sow that's far too strong. Lens then recycles the ball and another cross flies across the United box.
United are coming now - Zlatan is holding the ball up, but they're also passing a bit faster and with greater width.
The corner doesn't do much, but United get the ball back and keep the pressure on. Zlatan plays in Darmian for a low cross that's kicked away at the front post, when there's a decent presence behind it waiting for something better.
Darmian catches Hasan Ali dallying on the ball and Zlatan has Rashfrod outside him, but playing a no-look pass overhits it. Rashford retrieves the situation though and drives a low cross-cum-shot that the keeper saves and ends up hoofed behind.
Lovely from United, Martial giving the width on the left and playing his way into the box via a series of one-twos with Rooney. And his cross is a tester too, forcing Souza to lash behind, but the corner comes to nothing.
So, Ibrahimovic is up front for United, Rooney behind, and Martial and Rashford on the flanks.
Elsewhere, Feyernoord are ahead against Zorya.
Pogba steps off - can he not hang about for the corner - and they're not allowed to make the change. So when the delivery is no good and Blind overruns the ball trying to redeem it, Ferbahce break in a swarm. But Lens, at the far post when Alper crosses, attempts a scissors kick and scored a belter with a clump of fresh air.
Pogba drills a long ball out to Darmian, which bounces unhelpfully. He leaps well though, forcing Volkan Sen, chasing back, to concede the corner. In the meantime, Pogba is going to come off with Ibrahimovic coming on.
Sen goes off and comes back on, then Rooney sweeps wide to Darmian, and nothing happens. So Fenerbahce counter - they've looked dangerous every time they've attacked - and nothing happens. Then Martial slides a through-pass for Rahsford, on the shoulder, and Skrtel makes an important interception.
Darmian and Sen jump together, the former landing a shoulder in the latter's phizog. There's a pause, while Pogba flexes what looks to be a dead leg. Will this be Mkhitaryan's chance?
Fener counter and Souza finds Volkan Sen, who stands up a cross to the near post. Having stolen a yard on Shaw, Lens is up first, but can't direct hsi header.
Martial finds space outside the box and moving right, drives a delightful reverse-pass into the box, and directly into Rooney's path, in front of goal. You will be shocked to discover that the opportunity foundered following a heavy first touch.
Pogba is back on and limping, so Shaw finds him immediately and he seems fine.
Shaw touches Lens on the shoulder and Lens duly crumples, then Pogba lanks away from the United box and Souza hauls him down. He steps to the side to recover.
Souza runs past Herrera just on halfway, who sticks a leg in away, and he's booked. He's got be careful, says the commentator, as he was sent-off at the weekend. I'm not, though, sure that bears very much significance, especially if he can refrain from slipping.
Rooney seizes on a loose ball and sets off running at the Fenerbahce defence, but with no supports has to check. He finds Pogba, who immediately sprays wide to Darmian, who unsurprisingly fails to control.
More possession for United, but every forward pass is followed by a backward one, until Schneiderlin finds Rashford out on the left. He plays inside to Martial, who appears to be fouled on the edge of the box, but the referee decides to the contrary.
Darmian cross towards Rooney, who tries to burst between two defenders like he once could. The upshot is a corner, which Rooney takes himself, and the ball almost drops for Herrera at the near post before Kjaer humps clear.
Jeremain Lens runs at Schneiderlin along the right by-line, ducks inside him, and, right on the edge is upended by way of trailing leg. Schneiderlin is booked, and the free-kick is reasonable, to the back post, but Kjaer can only float a header over.
Are United playing a Christmas tree? I really don't know, but Martial is at about inside-right, with Herrera mainly on the left.
He's not done much yet, but Pogba looks in the mood tonight, running about with some intensity.
Martial ventures over to the right and promts with Rashford, who eventually drags a low shot past the far post. That's a little better from United.
Schneiderlin darts a low pass into Rooney, who steps aside trying to leave it for Rashford, but Skrtel is wise to the ruse and nips in to clear.
A foul on Shaw earns United a free-kick down the left, curled into the box by Herrera and headed behind by Moussa Sow, who then clears the corner too. He's seeing it.
United enjoy some possession for the first time in the game, but are forced to pass across the face of Fenerbahce with no one running in behind, or between the lines as we now seem mandated to say.
The commentator has just accused United of playing a 4-2-3-1, but it looks to me like Schneiderlin is in front of the back four with Pogba and Herrera in front of him. I'm not sure what we call that.
I'm not overhead kick fetishist, but that particular one was absolute absurd, a filthy, ludicrous, revolting, disgusting disgrace.
MY DAYS WHAT A GOAL! Fenerbahce 1-0 Manchester United (Moussa Sow) Wow. Wow, wow, wow, wow, wow. Hasan Ali swings over a cross from the left, and between the centre-backs, near isde of the box, Moussa Sow spanks an overhead volley that screeches past De Gea!
"I think he's shown great respect for the competition, picking such strong sides," says Owen Hargreaves of Mourinho. Yes, I'm sure that's what it is.
There's a serious racket racketing as Fenerbahce get us underway, though the ground isn't actually full.
Wayne Rooney needs a hat-trick to equal Bobby Charlton's United goals record. Not a problem, I'm sure.
Matteo Darmian has had a shave. That wouldn't be enough for me to pick him ahead of Tim Fosu-Mensah, who is not necessarily less good and necessarily a lot more fun.
Here come the players - there's some but not lots of noise. Ah, there it is.
Back! I suppose this evening might allow Anthony Martial to play his way into the side - he is easily the best left-winger at United. The problem then would be fitting in Marcus Rashford, assuming Mkhitaryan takes the spot on the right. Personally, I'd play him instead of Zlatan and I'd bet most Premier League defenders would rather that didn't happen.
Jose Mourinho says the Europa League is his second priority after the league. I wonder how confident he is of finishing in the top four.
Oh, and Philip Jones is on the United bench. Presumably he'll shortly be ruled out for six months with a splinter.
On telly, they're talking about Mkhitaryan. It's impossible to fathom someone of his quality adapting to English football so poorly as to be less use than Memphis Depay.
Well, that and most of the rest being useless.
United, meanwhile, leave out an underperforming, elderly striker for an underperforming, elderly striker; Wayne Rooney replaces Zlatan Ibrahimovic. Elsewhere, Morgan Schneiderlin is in for Juan Mata and Anthony Martial usurps Jesse Lingard; what a clause that is.
They may play 4-2-3-1, they may play 4-3-3; the latter would be far more suitable, for all the difference it makes.
Amazingly, though we were told to the contrary, Robin van Persie does not play - he's replaced by Moussa Sow - and Aatif Chahechouhe is replaced by Volkan Sen. United will be pleased with that.
Evening all. It's nearly teatime, which means it's high time we had some football. Let's have some football.