2nd Half
Koopmeiners

84'

Laird

82'

Idrissi

Ouwejan

77'

Young

Laird

68'

Maguire

Jones

68'

Sugawara

Vlaar

68'

Greenwood

64'

de Wit

Druijf

63'

Mata (P)

61'

Martial

Chong

59'

Midtsjø

58'

Greenwood

58'

Young

53'
1st Half
Clasie

29'
avant-match
LIVE
Manchester United - AZ
Europa League - 12 December 2019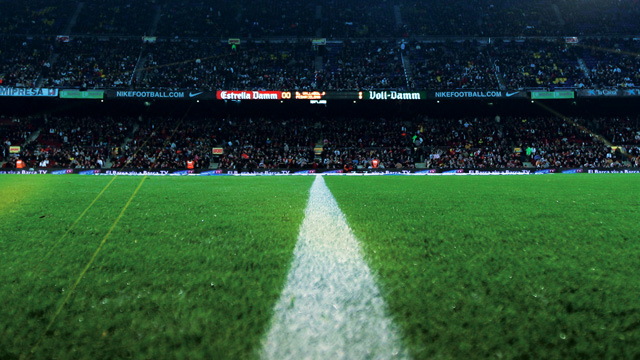 Europa League – Follow the Football match between Manchester United and AZ live with Eurosport. The match starts at 20:00 on 12 December 2019. Our live coverage lets you follow all the key moments as they happen.
Who will come out on top in the battle of the managers Ole Gunnar Solskjær or Martin Haar? Find out by following our live matchcast.

Have your say by voting on who will win between Manchester United and AZ? Enjoy some pre-match reading with related articles about these two Enjoy some pre-match reading with related articles about these two Football teams.
Head-to-head: see historical stats and visit our detailed profiles for Manchester United vs AZ. Get all the latest on Football: fixtures, results and tables.

Thanks for your company - night night.
Four goals in ten and a half second-half minutes takes United through as group winners. They are seeded in Monday's draw for the last 32, while AZ will be there as well.
Full-time: Manchester United 4-0 AZ Alkmaar
The AZ fans have a sing-song.
United have been really good this half, running into space, taking risks, pressing aggressively and passing it quickly. And Mason Greenwood is absolute dynamite.
There's be two added minutes.
Matic picks a ball into Greenwood, loitering on the right. He immediately zones into the box and is clearly looking for his hat-trick, shimmying right - he's so two-footed it's ridiculous - before bending a rasper a foot wide.
It looks a lot like Greenwood ready for the first XI, and will only improve by playing in it. How does Solskjaer make that happen?
United didn't need to win tonight, never mind hand out a kicking, but that they have will do them plenty of good - the dressing room will be "buzzing" and they have a lot of attackers in form.
Svensson and Stengs exchange passes but Williams is there to cover and slide a nice ball out to Chong, who gets on his bike through the middle ... so Koopmeiners shoves him over. Lucky not to be booked for his previous foul, he makes sure this time.
As this game winds down, a nice moment at Molineux.
The corner ends up out of the box and Garner gives away to Stengs, so Laird races after him, stretches, lunges, and gets the top of the ball, then all of the man. He's booked.
Pereira aims for Matic at the back post, but Vlaar runs across the flight and flicks a header behind.
Williams, who's not had much to do but done what he's had to do well, underlaps and takes the ball off Greenwood, so Koopmeiners bashes him over. He's not booked, no idea what not, and United can stick a ball into the box...
Clasie lumps into the box and Druijf knocks down for Stengs, who takes the ball inside and unfurls a rising curler that Romero has to tip over the bar. The resultant corner comes to nothing.
Ouwejan replaces Idrissi. Arne Slot, the AZ manager, looks baffled.
Mata, who's had a good second half, ferrets about in the box then lays back to Pereira, who rolls his studs over the ball, left foot into right shin ... you what?! ... but Mata is offside.
AZ must be wondering what has hit them. Alan Green: "Manchester has hit them". But it's just the combination play when good players string it together. Many better defences will struggle to handle Mason Greenwood, and it's just so happened that he's had a couple of good passes and bounces this half.
This has been Garner's best half for United so far, and he sweeps a lovely ball out to Laird, who can't quite tame it.
By far the best genre of tweet.
At Molineux, Wolves have scored four in seven minutes, Jota with a hat-trick. They're playing Besiktas, and they too will win their group.
I'm reliably informed that Laird absolutely has it. Pace, skill, strength, mentality, intelligence.
Ethan Laird replaces Young and Jones replaces Maguire.
Ron Vlaar, of Aston Villa fame, replaces Sugawara.
And here they come again, Greenwood breaking ... but just overhitting his pass out to Chong.
That is the thing with this United. They have some brilliant attackers, so if they click any team is in trouble.
GOAL! Manchester United 4-0 AZ (Greenwood) OH MY DAYS! Another lovely goal! Mata slides another good, straight pass into Mata, who moves to Greenwood. He steps into the box, the defender has no clue which way he's going because he knows both his feet are divine ... so he goes inside, shapes to shoot into the far, and instead pulls into the near. That finish is pure Solskjaer, using the defender as a screen to unsight the goalie, and United now have four goals in 11 minutes!
GOAL! Manchester United 3-0 AZ (Mata pen) Mata whips his penalty into the right side-netting, a third of the way up, and that's three goals in nine minutes! What the hell is going on?!
Greenwood, I don't even know. Williams slides the ball into his path, a lovely first touch takes it away from Clasie ... who chops him down.
Game secure and Marital with another hour's ambling in his legs, he's replaced by Chong.
Midtsjo was booked for protesting the goal.
GOAL! Manchester United 2-0 AZ (Greenwood) THE BOY IS A NATURAL! IT IS RRRIDICULOUS! Garner closes Midtsjo down as he runs across the face of his own box and fouls him, but the ref says nothing, the ball breaks to Greenwood, and he takes a touch then deposits a left-footed scudder into the bottom corner.
AZ now need to score twice to win the group.
That might be the longest goal description of my career.
WHAT A GOAL! Manchester United 1-0 AZ (Young) Who saw that coming?! Pereira finds space down the left and buys a yard but then finds himself right up facing the corner flag. So he flicks behind his own leg, turns, and scoots along the by-line before exchanging passes with Mata and cutting back for Matic, just inside the box. He then slides a gorgeous oblique pass to Mata, who throws up feet so the ball runs under them then crosses low for Martial. He can't quite reach it, but Young is following up from the other side and he smacks an outswing high into the roof of the net from a tight angle.
Ok. something! Pereira spreads to Greenwood, he picks a clever cut-backs for Martial. His first touch is good too, but then he spoons his shot! Oh Anthony!
Young crosses from the left, banging it straight to Williams on the other side. He rolls to Pereira, who takes it on the burst ... with a heavy touch. He has to turn and United get passing again. Briefly.
AZ are the new Villarreal, with whom United have played four of the worst games ever seen, all of them finishing 0-0.
Again, Idrissi pulls away from Young, Young is slow to get out to him when the ball comes, and he coaxes in a lovely low cross. Stengs looks almost shocked when it comes through to him, and he turns a tame shot straight at Romero.
During the break, Michael Owen was saying United can't play on the front foot, but it's ridiculous. The players who let them do that aren't on the pitch, and what we're seeing tonight has nothing to do with what we've seen the last two league games.
That was not great. AZ were decent but unthreatening for 20 minutes, then United came into it and were also unthreatening.
Half-time: Man United 0-0 AZ Alkmaar
United win a free-kick down the right and Mata curls it in. Tuanzebe is up, but his header goes wide and he's offside. Apart from that, lovely stuff.
There'll be one added minute.
Pereira's corner is headed away. Garner collects and beats one man, but when he should take on the next he finds Matic instead and doesn't get it back.
Martial goes outside Wutyens and wins a corner...
Nice long ball over the top by Clasie and Romero commits, coming for it ... and if Sugawara's touch is better, he'd have been in. But it isn't, and he isn't.
Nice from AZ, Stengs combining with Koopermans to move the ball out to Svensson. His cross is a good one, and De Wit gets a touch, but not a firm enough one.
AZ get it back out to Idrissi, who cuts away from Greenwood and drives a low, curling cross into the box. Romero can't move because De Wit is in the middle, but Maguire sees him away from the ball and it dribbles just beyond the far post. Romero probably had it covered.
Nice ball out to Greenwood from Matic - United are basically doing what AZ did in the first 20 minutes - but the cross hits Stengs and he clears.
Midtsjo finds space down the right and with Williams in front of him, looks to cross. But instead he misses his kick as the ball carries on rolling, and it's actually quite funny.
Lovely switch from Pereira out to Greenwood, but United can't make anything of it.
Greenwood finds Mata who finds Young, and United rush forward - about time. Young then cuts back to Mata, who dribbles his shot into Clasie's ankle
He whumps it into the wall. Of course he does.
Sugawara tries to clip a pass backwards and accidentally plats Martial in, so Clasie chops him down and is booked. Free-kick United, 30 yards out, and Pereira likes the look of it.
Better form United, Young lifts a ball into Greenwood, just breaking in behind and into the box. He jumps to head back for Mata - that's really nice - and Mata slices a shot wider than Moon River.
The balance of things has shifted a little. United knock it about the back four for a bit, but can't find the pass which gets things going, and Wijndal chops down Greenwood.
United have some possession now, but it's all very safe and square.
United have done more or less nothing so far. They have no midfield.
A long one over Young's head, he makes a hash of it, and Garner cedes possession to De Wit, then brings him down. He does well to escape a booking.
Idrissi crosses and De Wit is up, but Maguire slabheads away.
More AZ probing. They lack edge, but they've got a plan.
The resultant corner ends up with Clasie, 35 yards out, and he shmices over the bar.
United are huffing and puffing in midfield, and Svenssonm slid in dby Clasie, sticks the ball into the box for De Wit, but Tuanzebe is there to mop up.
It's clear that AZ have identified United's right side as a weak point. Physically, Garner isn't there yet, Young is better on the left, and Greenwood is there to go forward.
Lovely switch from Midtsjo out to Idrissi - he's there all night - and goes one more Wijndal, up from defence. He whams a cross into Young's coupon and there's a short break before the game continues.
AZ move it about, as they've been doing since kick-off. They're quite slow with it, though, and as soon as they try and do something inside the box, Tuanzebe steps in.
Lovely from Greenwood, coming deep and working the ball into Garner then collecting a return. He moves it inside, and Matic's pass out to Martial crawls into touch.
Idrissi looks a decent player and pulls onto Young again - neither Garner nor Greenwood have tracked him - so he drills a low shot that Romero saves easily.
Idrissi comes short and flicks a gorgeous pass out to Wijndal but the ball ends up with Young inside his own box ... and he turns into trouble! But then does just enough to regain possession ... and then Pereira loses it! But eventually United work it clear.
But here comes Pereira! Yes, I really typed that! He picks up a loose ball that comes his way after Mata is tackled, drives towards and into the box, then instead of squaring drives a shot that Bizot shoves behind. The corner comes to nothing.
So far, AZ look like a settled side and United looks like they made nine changes from their weekend game.
Oh this is nice from AZ, Koopermans clipping into Sugawara, who chests down nicely and half-volleys a decent shot straight at Romero from 20 yards out.
Meanwhile, AZ have Jordi Clasie, formerly of Feyenoord and Southampton, playing in the middle of defence.
And Williams is a left-back, Young at right-back.
Greenwood is off the right, which means Mata is in behind and Pereira off the left. United will need their full-backs to supply the width.
Yes, the more I think about it, the more this is a test for Tuanzebe. AZ are a decent team - can he prove his first XI credentials?
The players are tunnelled.
Ah, I'm wrong: Vitoria have scored twice in the last five minutes to beat Frankfurt, so Arsenal top the group and are seeded. I guess that's why United have picked such a strong side tonight, or at least a stronger side. They need to avoid defeat, as they currently lead AZ by a point
Arsenal have drawn and are through, behind Frankfurt.
I have booked to go to Brazil for my wife's 40th birthday over the final - I said no, it happened anyway - so I'll be semi-relieved when my team get beaten. We have agreed I can leave holiday early, but I'm not so certain my wife thinks I actually would. Ok, she does, she knows me.
Tell you what, this is a serious Europa League. No one will fancy the English teams, ands then you've also got Inter, Ajax, Leverkusen, Shakhtar and Salzburg. Whoever gets it will deserve that Champions League spot.
In commentary, Stewart Robson (born Billericay, Panini enthusiasts) has just said that Emile Smith-Rowe is a player. That is a very good sign indeed, because usually he has nothing good to say about anyone (apart from Stewart Robson).
Back in Belgium, Bukayo Saka has just played a one-two off Martinelli and scored a lovely equaliser for Arsenal.
By the way, AZ make one change from the weekend win at Zwolle, Boadu dropping out and Sugawara coming in.
In Liege, Saka has just crossed for Lacazette to pull a goal back for Arsenal. Liege needed to win 5-0, so that's that over.
As for AZ, they're doing great in the league, three points behind Ajax who are top and seven ahead of PSG who are second. They'll fancy they can do some damage in this competition.
On Tuanzebe and Maguire, my guess is that Solskjaer plans for this to be his first-choice partnership at some point. Victor Lindelof was poor for the first two months of the season and though he's improved lately, him and Maguire are too similar for my tastes. Maguire needs recovery pace alongside him, and Lindelof lacks a physical presence. Tuanzebe has that, and is also good on the ball and a good talker.
You'll be relieved to know that BT and me are friends again.
Elsewhere, Liege have just gone 2-0-up against Arsenal. You can follow along here.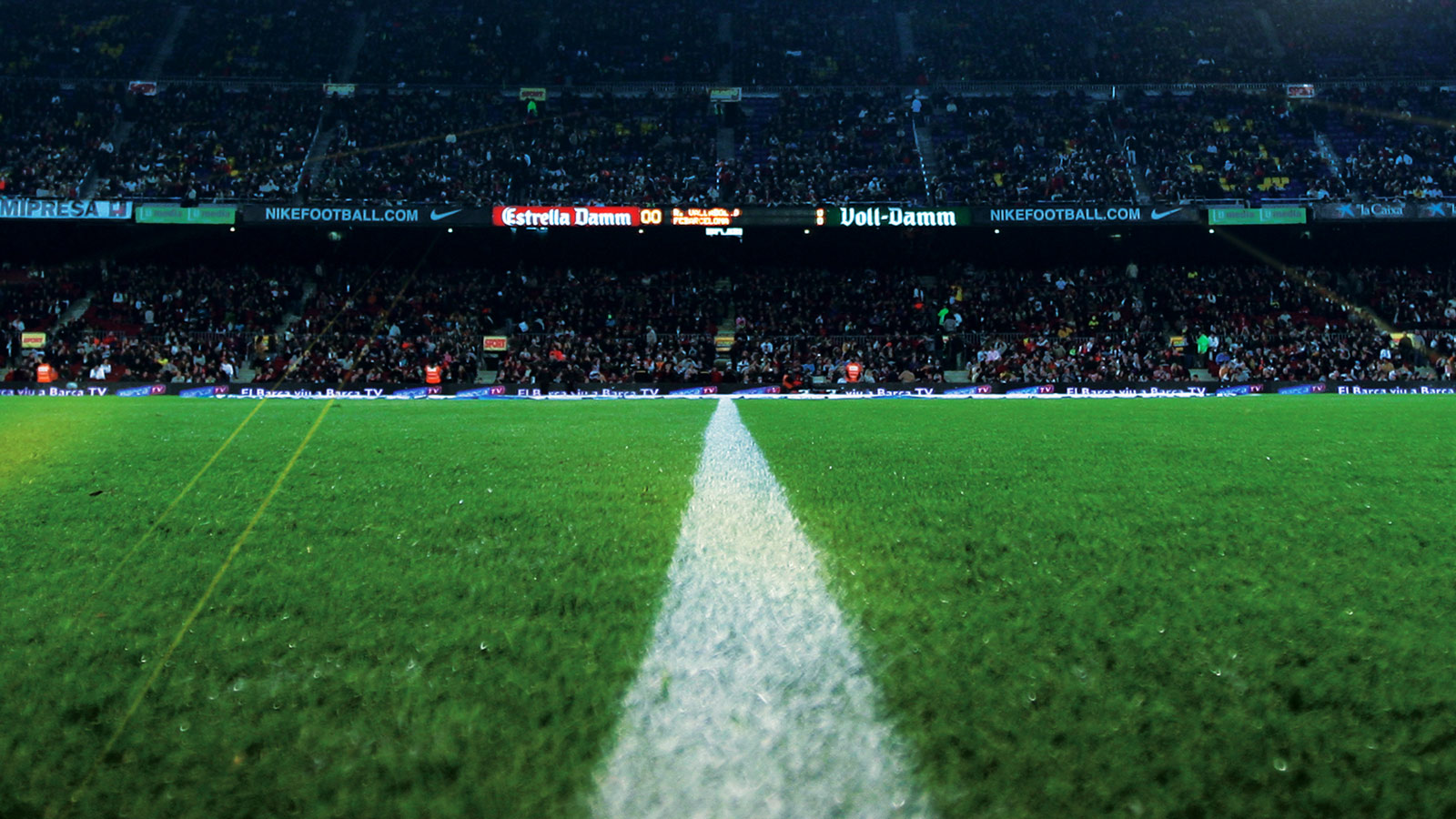 LIVE Standard Liège - Arsenal - Europa League - 12 December 2019
Excuse me a minute - my BT player has stopped watching, so to enable me to regale you off a proper-sized screen and not off my phone, I'll need to take a moment to resolve the situation.
I do not much care for that United XI. I'm glad to see Williams and Tuanzebe - especially the latter next to Maguire - at the back, and Garner in midfield is nice too. But Greenwood needs to be through the middle, and I'm not sure why Martial is playing at all. Matic and Mate, less said soonest mended.
Let's have some teams....
Tell youse what, never have I been so grateful for a dead rubber in the Europa League.
Evening all and welcome to Manchester United v AZ Alkmaar!