2nd Half
Castro

86'

Mkhitaryan

59'

Dembélé

57'
1st Half
Aubameyang

36'

Castro

20'
avant-match
Manchester United - Borussia Dortmund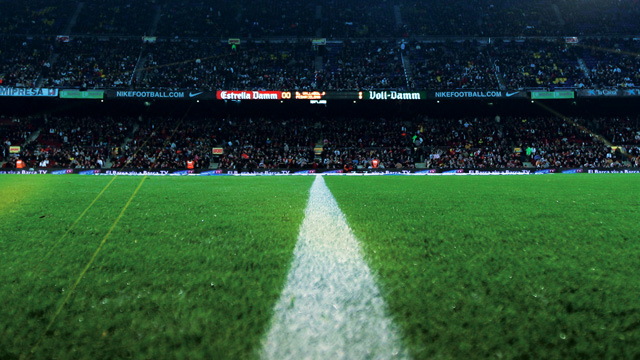 Follow the Clubs friendlies live Football match between Manchester United and Borussia Dortmund with Eurosport. The match starts at 13:05 on 22 July 2016.
Who will come out on top in the battle of the managers: Ole Gunnar Solskjær or Marco Rose? Find out by following our live matchcast.

Catch the latest Manchester United and Borussia Dortmund news and find up to date Football standings, results, top scorers and previous winners.
Football fans can find the latest Football news, interviews, expert commentary and watch free replays. See detailed profiles for Manchester United and Borussia Dortmund. Catch all the upcoming competitions. Make Eurosport your go-to source for sports online from Football to cycling, F1, winter sports and more. Enjoy live streaming of this season's top sports competitions.

So, thanks all for your company - bye!
Full-time: Manchester United 1-4 Borussia Dortmund. That was fairly comprehensive. Dortmund are a really, really good side; Manchetser United would like to be a really good side.
It's beginning to look as though Dortmund might just nick this.
There shall be five added minutes.
Rashford screeches at a pair of defenders, beating one before the second squeezes him out.
Thomas Tuchel is one of various managers United might have looked at, had those doing the looking the slightest imagination. Most likely he'd have told them to sling it.
Dortmund are a very good side indeed; how on earth did they lose to Liverpool.
WHAT A GOAL! Manchester United 1-4 Borussia Dortmund (Castro) And this is now a thrashing! Castro takes up possession 35 yards out and is permitted to carry the ball forwards and right without so much as an aggressive glance. Then, when he's good and ready and only when he's good and ready, he absolutely murders a shot into the far top corner.
Mor, who has done well since coming on, flutters across Rojo and Bailly, who lunges - in a serious game, that might have been another booking. 25 yards out, dead centre, Castro lashes the free-kick miles over the top.
Young scythes through Mor and Pulisic, somehow avoiding a booking for either.
Castro runs away from Shaw, who trips him, but before the referee can show him a card, Bailly comes to his rescue, humping the ball away and taking the booking for himself. Now that's sacrifice.
Pulisic skips across Bailly and finds Mor, who runs into a phalanx of defenders. But the ball breaks back to him, and from 18 yards, he drags a free shot wide of the post.
Mor wriggles away from McNair, who pulls him back. Nothing comes of the free-kick.
The United players are dousing themselves in iced towels while Thomas Tuchel refreshes his players with tactical diagrams.
The players pause for water.
Januzaj, who might just get a fair crack under Mourinho, escapes down the right and looks for Rashford with a cross - it doesn't go very close to him, though.
Incidentally, the lack of playing time given to Pereira was one of many curiosities under Van Gaal - how much worse could he possibly have done?
Pereira comes on for Valencia.
Dortmund win a corner down the right and the ball comes back to Merino who flicks in with the outside of his right foot. Batra is onto it too, and jumps to flick behind his trailing leg, only just wide.
Dortmund are content to pass the ball as United try mustering the energy and arsedness to press. Adnan Januzaj has a new haircut, a very short back and sides.
The game has largely been condensed into a 30-yards strip in the middle of the pitch. The ball is going backwards and forwards, over and through it.
Things have got scrappier, which is helping United.
One I missed - there were, I believe seven.
Dembele is going to be such a player; he already is. Dortmund have done spectacularly well to get him.
McNair and Januzaj come on for United; Blind and Mkhitaryan go off.
Rashford has made such a difference to United - his pace and movement open up the game for them, and I wonder how Mourinho will manage to leave him out, because that is, I imagine, the platn.
Young goes down the right and slings over cross miles from everyone.
Changes for Dortmund - off go: Kagawa, Sokratis and Bender, amongst otherss; on come Bartra, Leitner, Brnic, Merino and Mor, amongst others. They must be scared of the nascent comeback.
GOAL! Manchester United 1-3 Borussia Dortmund (Mhkhitaryan) A brilliant reverse-pass from Blind, threaded through 43 defenders, finds Mata inside the box, right-hand side. Weidenfeller dashes out, so he squares to Mkhitaryan, playing through the middle now, with Rashford on the left, and he taps home before retrieving the ball. Thought that counts, I guess.
WHAT A GOAL! Manchester United 0-3 Borussia Dortmund (Dembele) Dembele, at inside-right, bundles past Shaw, then runs at Rojo - you can probably guess the rest. But he feints inside, flips outside, and slams a rising shot past Romero at his near post. The boy can play.
Chance for Mkhitaryan! Rashford adroitly turns a ball into his path and he does well to fox Bender, but bearing down on Weidenfeller, drags a low shot far too close to him.
Long ball over the top for Aubameyang - that's excellent from Sokratis. But Bailly is right there with him, eventually muscling him out of things. But how will he cope against a traditional English centre-forward like Garry Thompson of West Bromwich Albion?
United have neither the legs nor quality to compete with Dortmund in midfield - they're sitting back and hoping for a break because they can't pass well enough to dictate,nor harry well enough to spoil.
Again Aubameyang drifts left and Bailly goes with him, this time blocking his cross behind.
Aubameyang pulls left and Bailly goes with him, relieving him of possession with considerable assurance. He almost makes a mess of his clearance, but still, that was promising behaviour.
Rojo is caught dawdling in possession - must be the jetlag - but Aubameyang can't capitalise.
Again, Shaw finds space down the left and nips a ball into space for Rashford - he and Mkhitaryan have broken the line but gone too early. Offside.
And off we go, United immediately on the attack - Mkhitaryan releases Shaw and overruns the ball in a pleasant position.
Changes for United: Johnstone, Lingard, Memphis and Jones depart; Romero, Young, Rashford and Rojo arrive.
Incorrect - Passlak departs, Larsson arrives.
Various Dortmund subs are knocking about on the pitch but seems like the same XI will start the second half.
"MUTV is the only place to hear every minute of Mourinho's press conferences." What a world.
The longer the half wore on the more apparent it became that Dortmund are a) fitter than United and b) better than United. Neither is likely to change in 15 minutes.
Half-time: Manchester United 0-2 Borussia Dortmund.
Dortmund knock it about as everyone waits for half-time. Not sure too many of the players are mithered about carrying on.
Dortmund stroke it about before Herrera wins the ball off Castro with a firm challenge. He sends it forward towards Memphis and nothing happens.
There shall be three added minutes.
Dortmund are taking over here. They pick on Valencia, Dembele and Kagawa flitting around him before the former megs him with a pass - but the latter can't quite catch up.
United are dissected by a single, solitary ball over the top - it's well measured by Rode, but Jones is too busy composing theorem to go with Aubameyang, who's first touch is divine, controlling and setting himself for a shot in a single movement. He doesn't get hold of the effort, though, but still manages to slice over Johnstone, who backpeddles well to claw away.
Some football! Dembele drills a beautiful crossfield ball for Schmelzer, deep inside the United box; he heads back, and Aubameyang snap-volleys just wide. That was very nice.
Luke Shaw has worked up a quite spectacular sweat.
Sokratis rattles Memphis and is booked; Mkhitaryan floats the free-kick into Weidenfeller's arms.
GOAL! Manchester United 0-2 Borussia Dortmund (Aubameyang, pen) Johnstone dives right, the ball goes straight, and that's 2-0.
PENALTY TO DORTMUND! Castro and Kagawa mess about down the right, the cross comes over and Aubameyang goes for the overhead. He misses, but just as everyone's beginning to laugh, Valencia controls the bouncing ball with his wrist for something to do. Superb leadership!
Aubameyang tries to nudge one through to Kagawa; Shaw steps in. United hump it downfield, and Sokratis levers Memphis off the ball.
I'm pretty sure that Polish Butterflies all-round would drastically improve the quality of this game.
Time for a drinks break, and rightly so - I could certainly use one and not sure it'll do the players much harm either. Pass the absinthe, Cynthia.
There is not an entirely significant amount coming to pass; the game is occurrence-poor; the afternoon is excitement-challenged.
I can't quite decide if Jesse Lingard is a real Mourinho player: fast, industrious, capable of quality - or absolutely not a Mourinho player: wasteful and not good enough.
Talking of which, Mkhitaryan has barely touched the ball thus far.
The pitch, which hosted a 5-3 game earlier in the week, is churning up an absolute treat. Calf-strains and hamstring-pulls ahoy!
Otherwise, apologies for the technical gremlins. I can report that you missed very close to nothing - United mustered one break, led by Memphis at inside-right - with two men to his left, he cunningly picked out Bender.
GOAL! Manchester United 0-1 Borussia Dortmund (Castro) Dortmund won a free-kick 30 yards out, left of centre, and Aubameyang hit it low. Johnstone was slow to get across, shovelled it out, and Dembele thrashed the rebound at him - he saved well. Kagawa then had a hack, foiled by Jones, before Castro achieved the necessary sliced contact to send the ball spinning into the roof of the net.
The pitch is in a right old twoan', hard, abraisive and sticky - handy for reverse-swing, not so handy for association football. I shudder to think of the legitch after ten minutes of jogging about.
Rode tries to lift the ball back to Schmelzer for no reason whatsoever and Memphis bursts onto it, but Sokratis nips over to tackle.
Mourinho is wearing a polo shirt with a United devil on it that's the size of a small town. Ralph Loren has a lot to answer for.
Memphis almost gets away from Sokratis, who slides in low and hard to nick the ball away from him.
For those watching in black and white, United are in blue in order to avoid clashing with Dortmund's yellow.
People are flapping some kind of plastic ball-tarpaulin in the centre-circle like it's a Champions League night in the 90s. It's really got me going, I can tell you.
Anyone know who Henrikh Mkhitaryan used to play for?
And here they come! The ball is on a plinth, naturally.
The players are still in the tunnel. In your own time, sons.
It's worth noting that Dortmund have played four games already - United might struggle - or struggle even more - to keep up with them.
As for Dortmund, they must be relieved that Aubameyang is still at the club - he is an difficult evening for any centre-back. And it'll be nice to see how Shinji Kagawa does behind him, in the number 10 position he was promised but never quite given at Old Trafford. For what it's worth, I was in Dortmund not long after he signed, and a home-and-awayer told me that he'd struggle in England as he was in a team designed to his specification. He also suffered for David Moyes' refusal to get rid of Wayne Rooney after Fergie had done everything but pack his bags, because they were competing for the same spot in the team.
MUTV seem to think that Mkhitaryan will play off the left, behind Memphis, the very model of a modern lone striker.
MUTV are now onto Paul Pogba. For my money - or not my money - United could use two players in midfield, though Mourinho should get more out of Herrera and Schneiderlin than Van Gaal.
CONFIRMED! Mourinho also believes it to be hot.
For an impartial perspective:
So, as for this United line-up, it's notable to see Bailly and Jones given a shy together - I'd not be at all surprised were this Jose Mourinho's preferred combination, until, of course, Jones pulls a nostril in a freak dog-petting accident. Otherwise, Blind gets a go in midfield - provided Shaw stays fit, there'll not be much left-backing to be done - and Herrera continues in front of the defence, where there's an opening. I'd expected Mkhitaryan to play off the right and maybe he will when the serious stuff starts - if he doesn't, Wayne Rooney is in serious trouble.
Local knowledge: according to my pals who've gone to this game, it's very humid in Beijing. You're welcome.
Apparently Dembele has already exhibited gross ridiculousness this pre-season - he's going to be a lot of fun, and I doubt he's feeling especially tentative about this particular engagement.
No Wayne Rooney! BUT WHAT DOES IT ALL MEAN?!?!!!!!!
I've always fancied Antonio Valencia as a leader.
So, some teams for us. "Teams" in the loosest possible sense of the word.
Afternoon all, and well, thank the cosmos that one's over. Finally, at last, and after all that heartache, we have some football! Football!