2nd Half
Payet

90'

Choupo-Moting

88'

Chedjou

Djetei

80'

Evra

79'

Toko Ekambi

Kom

76'

Coman

Cabaye

76'

Mandjeck

Njie

70'

Aboubakar

Abang

70'

Pogba

Sissoko

65'

Giroud

Gignac

65'

Sagna

53'
1/2 Time

Enoh

Siani

45'

Salli

Choupo-Moting

45'

Diarra

Kanté

45'
1st Half
Giroud

41'

Nyom

36'

Enoh

33'

Aboubakar

22'

Matuidi

20'
avant-match
France - Cameroon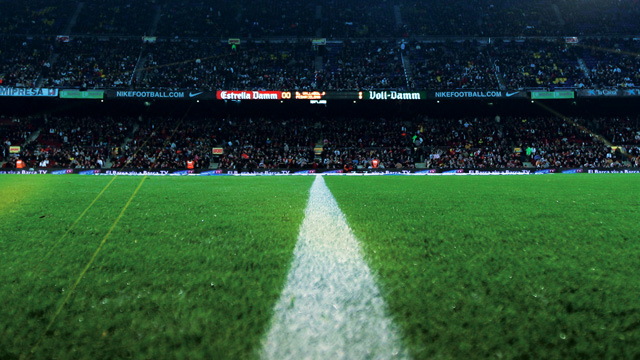 Follow the International friendlies live Football match between France and Cameroon with Eurosport. The match starts at 20:00 on 30 May 2016.
Who will come out on top in the battle of the managers: Didier Deschamps or António Conceição? Find out by following our live matchcast.

Catch the latest France and Cameroon news and find up to date Football standings, results, top scorers and previous winners.
Football fans can find the latest Football news, interviews, expert commentary and watch free replays. See detailed profiles for France and Cameroon. Catch all the upcoming competitions. Make Eurosport your go-to source for sports online from Football to cycling, F1, winter sports and more. Enjoy live streaming of this season's top sports competitions.

Well, that's about us; what a month we have in store! Bye!
Full-time: France 3-2 Cameroon. What a finish that was! Payet is, quite simply, revolting.
There shall be three added minutes.
GOAL! France 3-2 Cameroon (Payet). Dimitri Payet, dead ball, what else is to say? Plenty! France win a free-kick well right of centre, 30 yards out - it's really not a remotely dangerous position. Except Payet is on the pitch, and he slams an outswinger that burns, fizzes and hisses past Ondoa, clipping the inside of the post five-sixths of the way up - and the ground explodes!
GOAL! France 2-2 Cameroon (Choupo-Moting). Who didn't see this one coming? A long ball down the middle is missed by Cabaye and then, on the bounce, Abung's raised foot is enough to disconcert Koscielny, who turns his back and takes one on the face. Abung keeps going, squares, and Choupo-Moting, the captain, slides past Lloris.
Lovely from Payet, drifting in off the right and lifting a fantastic ball into the path of Cabaye, inside the box. But Ondoa is out sharply and blocks his shot, before Evra, very deliberately, places the follow-up over the top.
It'll never happen, but perhaps France might try Coman down the middle. Not sure many centre-backs would feel comfy with him waiting to explode at any moment.
I didn't hear it, but apparently the crowd were booing Giroud. Amazing when you think about it - he was wearing one fluorescent yellow boot and one fluorescent pink boot.
Final change for Cameroon: Djetai replaces Chedjo.
Evra is bored so clatters Zoua for no reason, shoving him hard from the side, For this, he is booked.
More or less, France are playing out time.
Ekambi is replaced by Kom; Cabaye replaces Coman. Thus ends this evening's fun.
With Gignac coming on, Sissoko is on the right, Coman on the left, and Payet in behind. That probably makes more sense as regards Payet, and less as regards Sissoko.
Another Mexican wave. Maybe they need to start issuing a few banning orders, pour encourager les autres.
Two more changes for Cameroon. Off go Madjeck and Aboubakar, on come Abang and N'jie.
France win a corner down the right, swung high to the back post by Payet looking for Evra. He's not far away, but Ondoa just manages to gather and you have to wonder how many career goals Evra would be on now had he not spent so many years covering at the back while Rio Ferdinand went forward to do nothing.
Kante raps the back of Madjeck's knee and there's a short break while he receives treatment.
I wonder if Pogba will mature into a game-shaper, rather than a game-changer. My days, that'd make him some player, but for now, he's Gerrard not Scholes.
Le bah! Pogba is replaced by Sissoko. Also, Gignac is on for Giroud.
Lovely from France, Evra bombing on and tucking a pass inside for Pogba, who unfurls a curler that Ondoa pushes away. Coman is there, though, recycling possession and tapping back for Kante, who scuffs a low drive just past the far post.
How do these things start? "Lads, I've got an idea..."
A Mexican wave. What larks, dear old Pip, dear old chap.
Both commentator and co-commentator think Anthony Martial is better in the middle than on the left. I wonder if they've ever seen him play. In time, that will likely be so, but his principal interest isn't in scoring goals and he doesn't make a goalscorer's runs.
Lloris hoofs downfiled and Teikeu misses his kick then Chedjo does likewise - Giroud is through! But as Ondoa dives right, he shoots left, and against his heels. There really was no need for that - shaaaaaame on all concerned.
Chedjo appears on the right and drives a low, hard cross into the midde looking for Aboubakar. But Giroud is there, humping behind - and the ref gives a goalkick.
Now Poggers gets in on the act, Giroud holding up for Pogba, who turns away from goal to roll a pass towards it - but Evra can't capitalise. Lovely stuff nonetheless.
Evra makes ground down the left and finds Payet - he looks at Giroud, who anticipates the pass, then rolls one the other way for Matuidi down his outside. But the ball beats him, running over the goalline much to Giroud's displeasure.
A slow start to the half. Cameroon were excellent in that first half, but perhaps their minds are starting to consider next week's World Cup qualifier in Mauritania.
France have brought Kante on for Diarra; Cameroon have Choupo-Moting on for Salli and Seeani on for Enoh.
We're back in Nantes, where there'll be no Euro 2016 games - this has not gone down well, we're assured. And we've still not seen Giroud's goal again, but Pogba teed him up.
That was a not-terrible first half, but France have a long, long way to go. I am writing them off now, because nuance has no place in football.
Half-time: France 2-1 Cameroon. Apologies for the delay - technical issues abound. My computer is the England of the technological world.
Cameroon had what appeared to be a shot from kick-off. It did not go in.
GOAL! France 2-1 Cameroon (Giroud). Ohbhhh, this is brilliant. 40 yards out, Pogba drifts right and beats his man, then arcs a quite wondrous cross directly onto the instep of Giroud, who extends a leg to volley into the cornner. Lovely goal.
This is far better than this game.
Given the kind of midfield they've to field, France really need someone a bit quicker than Payet on the left. As I said, his delivery from set-pieces is outstanding, but he's not beating anyone on the outside.
Nyom, who was hoofed by Evra a few minutes ago, is in on Payet some hours after the ball departs, and he's booked.
Coman rinses across Otyongo and then Enoh brings him down - he's booked. Then, from the free-kick, 40 yards out and right of centre, Payet - whose delivery may well be the best in the world - picks out Pogba, eight yards from goal. He jumps alone, but aims his header wide.
France win a throw deep in the Cameroon half which Evra hurls at Pogba. He flicks on and Giroud tries to chest down, but Teikeu is in to clear.
Asked if Makelele was his role model, Kante said no, Diarra. Which is half-right: why would Makelele be anyone's role model? No self-respecting football team needs a player who does what he did.
Evra hits a long, looping cross that misses everyone in the middle, forcing Sagna to collect before doing nothing with it.
This is scrappy stuff, and Cameroon are running much harder than France. France look like a collection of talents much more than they look like a team.
Olivier Giroud has a quiff, a fade and a beard. If only he applied the same less is more attitude that he does to his movement.
Payet and Matuidi combine beautifully and rapidly to release Evra, but his cross is aimed directly at Nyom's heels.
If France had a proper defence they wouldn't even need Diarra, but maybe they need Kante as well. And what a shame that would be.
GOAL! France 1-1 Cameroon (Aboubakar). Payet is caught ballwatching and Nyom plays a one-two with Zoua, tapping a low cross for Aboubakar to tap past Lloris from a handful of yards. That France defence is nonsense.
GOAL! France 1-0 Cameroon (Matuidi). Coman has had enough, and, now on the left, he takes a nothing ball from Diarra, skates around Oyongo with the aid of a stepover, hits the line, and clips a cross back for Matuidi. It's behind him, but he readjusts to hook hard inside the near post.
Cameroon are growing in confidence, and Madjeck skims a lovely ball through midfield lookking for Aboubakar. It doesn't quite make it, but how on earth it ran 30 yards without molestation one cannot fathom.
Zoua finds space in the top right corner of the box, drawing Koscielny out to challenge. As soon as he arrives, the cross is dinked to the near post, where Aboubacar arrives early to head just wide. It's very hard to see how this defence deals with Germany or Spain; hell, it's very hard to see how this defence deals with England.
Laurent Koscielny has aged well.
Payet gives the ball away and Cameroon break, Boubacar dragging across the face of the box from left to right before striking powerfully with his instep towards the bottom corner. Lloris requires all of his many inches to dive and push it behind, for a corner that comes to nowt. But that's the best action thus far.
At 19 years-old, Coman has four league winners medals. How do you feel about your life? Anyway, Nyom fouls him and he takes the free-kick himself, 45 yards out, wide right. Rami is up, but Chedjo is there first.
Techincal difficulties mean that I just missed two minutes, but paradoxically, I appear to have missed nothing.
Oyongo floats a long ball into Aboubakar, dropping off, and Cameroon build before a pass looking for Zoua has too much on it and runs into touch.
As you ,maye have deduced, it's been a sedate start to the game. France are either disquietingly composed or nauseatingly lackadaisical.
"Trying to make a political point" - or "protecting their livelihood" as some might term it.
I really hope Deschamps perseveres with Coman - there aren't many wingers knocking around the top echelon of the game these days, what with all this inverted, withdrawn and false nonesne. But he's a proper one, and he's also called Kingsley.
France knock it across the back four before Sagna fires a pass into Coman, who has no space to turn. They keep working it, though, and Evra and Matuidi combine down gthe left to win a corner. It comes to nowt.
Cameroon set us away, and John Champion congratulates everyone for getting into the ground on time - apparently, farmers were obstructing them, "trying to make a political point". Must be nice being a football commentator, what a nice man.
"Olivier Giroud on the back a 22-goal season for Arsenal..." Yeah, nothing else to say.
Horrendous nostalgia for you:
Tangential as you like, but the French commentary of Marcus Rashford'd goal against Australia is absolutely outstanding.
It is scientifically impossible to write anything about the Cameroon football team without enjoying the artistry of Benjamin Massing.
As for Cameroon, Benjamin Moukandjo is injured and Stephane Mbia is suspended.
The strength in depth in France's midfield is frankly crass. However, I do wonder about their defence and their goalscoring. Martial and Griezmann will make a difference, but even so.
It's surprisingly taxing to find the teams for this game, but here they are:
France: Lloris; Sagna, Rami, Koscielny, Evra; Coman, Pogba, Diarra, Matuidi, Payet; Giroud.
Cameroon: Ondoa; Nyom, Chedjo, Teikeu, Oyongo; Mandjeck, Enoh, Salli; Toko Ekamibi, Aboubakar, Zoua.
We are spoiled: football after football after football after football. Eyes down for some France-Cameroon!