2nd Half
Vokes

89'

Suso

Rodrigo

81'

Bartra

74'

Alcácer

Aspas

73'

Azpilicueta

Castro

63'

Davies

Richards

62'

John

Lawrence

62'

Allen

Smith

62'

Ampadu

King

50'
1/2 Time

Saúl

Koke

45'

Ramos

Bartra

45'

De Gea

Arrizabalaga

45'

Wilson

Brooks

45'

Williams

Chester

45'
1st Half
Alcácer

29'

Ramos

19'

Alcácer

8'
avant-match
LIVE
Wales - Spain
International friendlies - 11 October 2018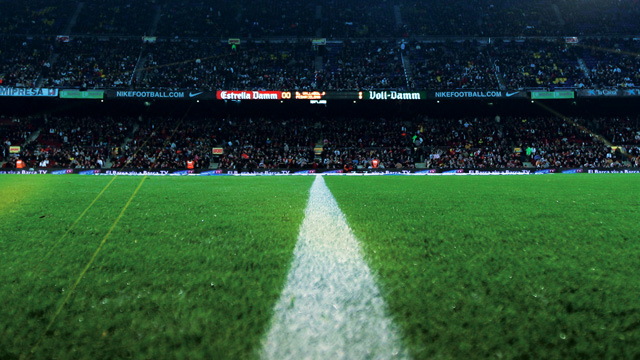 International friendlies – Follow the Football match between Wales and Spain live with Eurosport. The match starts at 19:45 on 11 October 2018. Our live coverage lets you follow all the key moments as they happen.
Who will come out on top in the battle of the managers Ryan Giggs or Robert Moreno? Find out by following our live matchcast.

Have your say by voting on who will win between Wales and Spain? Enjoy some pre-match reading with related articles about these two Enjoy some pre-match reading with related articles about these two Football teams.
Head-to-head: see historical stats and visit our detailed profiles for Wales vs Spain. Get all the latest on Football: fixtures, results and tables.

So, thanks for having me. Night night.
Spain ran all over Wales there, as you'd expect - they are very, very good and could've won by more. Wales hung in there, I suppose, but played with a lack of intensity in the first half, and by the looks of it a lack of a plan too. But if they can beat Ireland next week, no one will much care.
Full-time: Wales 1-4 Spain
GOAL! Wales 1-4 Spain (Vokes) AND YOU CAN'T SAY IT WASN'T COMING! Wales work hard to recover the ball just outside the Spain box and it goes wide to Brooks, who cuts in and paints a glorious cross - with the outside of his foot - into Vokes, who gets up all over Bartra and heads home off yerman's back. It's on!
Nice interplay from Wales outside the box, King lifting a pass for Lawrence that drops beautifully onto his laces. But it's still a very hard finish, from 18 yards and wide; he does well to control it, but can't force Kepa to make a save.
Hear that? That's the sound of a thousand accumulators being virtually torn up. Kari Arnason has scored for Iceland, who now lead France 2-0 in Guingamp. I wondered if they'd make like the 1998 world champions, who only became a great time after that; perhaps not.
Morata, who still hasn't scored, spreads left to Gaya, who tries to thread a low pass of a cross into Rodrigo ... but Richards is wise to the ruse.
I'm just thinking, in addition to the players I mentioned earlier - Busquets, Isco and Carvajal - Pique and Asensio are also missing for Spain.
Final change for Spain: Rodrigo replaces Suso, who's played well.
Lawrence drives at the Spain defence down the right of the box, and turning inside and out. But with space to go in again and maybe shoot, he goes out and crosses towards Vokes, whose seen away once again.
For a moment if looks like being five, when a lovely pass from Koke finds Aspas in the box. The flag goes up, but that looked in line to me.
The Wales fans are having a sing. Their team are having a chase.
Elsewhere: Israel now lead Scotland 2-1.
The thing about Spain isn't so much how good they are, but how many players they have capable of making them that good. It's ridiculous really.
GOAL! Wales 0-4 Spain (Chester) This is a brilliant header! Suso swings the corner out, and at the near corner of the six-yard box, Barta vaults above Chester, glancing a tump high inside the far stanchion.
Spain win a corner down the left...
No hat-trick for Alcacer, who's replaced by Aspas.
Here come Wales! Ramsey sails by Albiol down the right and finds Smith, whose touch takes him past Gaya and allows him to cross low for Vokes. But Barta is tight to his man and does enough to see the ball away; that was Wales' best moment of the evening, which tells you everything about the kind of evening it's been.
More lovely, leisurely passing from Spain, until a heavy touch from Ceballos allows Gunter in to challenge.
The belters in the crowd are showing the screens of their phone, like they're at JAustin Bieber or somesuch, In commentary, John Hartson says Cardiff's ground is a better home for Wales unless it's a huge match and a sellout and I guess he's right.
Stop me if you think you've heard this one before: Morata is beating the ground is devastation after Goya goes down the left and crosses towards the far post, where he heads over. That goal against Vidi really opened the floodgates.
I wonder if anyone at Liverpool regrets letting Suso go. He might not be a first choice, but might give them at least some of the craft they're missing in midfield.
And one change for Spain: Castro Otto makes his debut, replacing Azpilicueta.
Three more changes for Wales: off go Davies, Allen and John; on come Richards, Smith and Lawrence.
Brooks finds some space down the left and the ball moves infield to Allen, who finds Ramsey 25 yards out. He's no chance of scoring and he knows it, but drags a shot anyway so at least the keeper has to make a save. It's the little things.
Spain are purring again, Suso drifting inside, changing pace, and curling hard looking the far top corner and just clipping the top of the bar. That was very nice, but where was the tackle?
Apologies, my system crashed again, but Spain built beautifully and Gaya went down the left, crossing for Alcacer who couldn't quite get over a header that went high.
Nice ball into Morata from Azpilicueta, but it's not along the ground so hard to kill, and he can't quite bring it under control.
There's no tempo to the game at the moment, which sort of suits Wales in terms of keeping it social, but not in terms of doing something about it.
Ampadu is down with knee-knack.
Ramsey runs up behind Ceballos and clips his heel; the free-kick is taken quick and short to Koke, who slides Morata in ... and Hennessey is out sharply to block. Good save.
Dave Edwards was saying at half-time that Wales need to go long, and really, it's remarkable that that's even a discussion. As if they're passing through these freaks.
By the looks of things, Wales have gone to four at the back, and Ramsey is now the captain.
Ch-ch-changes: for Wales, Chester and Wilson replace Williams and Wilson. For Spain, Kepa, Bartra and Koke replace De Gea, Ramos and Saul.
And there it is, right on the 45 despite the three goals we've seen. The match has been every bit as one-sided as the scoreline suggests, and there's no reason to think the second half won't proceed along similar lines.
Half-time: Wales 0-3 Spain
Everyone has agreed to nothing until they've had a slash and a cuppa.
The passing carousel turns slowly.
Giggs will want to keep his players fresh for Ireland on Wednesday ... but will also want to avoid a 0-17 tumping. It's a tricky one.
A quiet period. Spain are resting.
These last few minutes have been a bit better for Wales, and John carries it forward then slides hard into Vokes, who touches around the corner on the half-turn - but gets just too much on it.
It's funny, really - obviously Spain are miles ahead of Wales technically, but as telling here is the difference in athleticism. Spain are just too fast and too fit - and that's without Busquets, Carvajal and Isco, for example.
Well hello! Wales win a corner down the right and Ampadu does well, backpeddling, to lose Gaya at the far post. But he's off balance when he heads for goal, doing well to clip the outside of the upright.
Wales need to hope Spain declare. Saul has time to pick a pass to Morata, but is careless and forces him wider than ideal so when the ball comes back, Wales are able to clear.
Portugal have equalised at home to Poland, while Scotland are 1-0 up in Israel, Mulgrew with the goal from the penalty spot.
Wales have been exceedingly poor. Of course they're overmatched, but Spain have been allowed to play as they please.
GOAL! Wales 0-3 Spain (Alcacer) Morata goes down in the box, which at least saves him from missing an embarrassingly easy opportunity, and when Suso's cross isn't cleared, the ball bounces about, Wilson inadvertently nudges it goalwards, and Alcacer strides onto it to caress a volley past Hennessey. That was a very odd goal.
I'm racking my brain trying to think of what Wales can do here - admittedly no great claim - and coming up with nothing.
Spain force another corner, and this time Wales clear.
Apologies, my system crashed, but Spain are just finding so much space here, and Gunter has to concede a corner after Suso appears in behind him.
De Gea shows Wilson a bit of his near post, so he whips the free-kick thataway, and over the bar.
Wilson gets space out on the right and by the time he reaches Ramos, further central, he's worked up some speed. You can guess the rest, but because it's a friendly, there's no yellow card forthcoming.
Wales' Twitter is surprisingly quiet.
GOAL! Wales 0-2 Spain (Ramos) Suso swings the free-kick out towards the far post, and Sergio Ramos is there all alone inside the six-yard box, nodding across Hennessey and in. What on earth were the Wales defenders doing? Where were they? This could get messy now.
Morata drives at the Wales defence after a slick one-two with Saul, so Gunter yanks him down. Free-kick Spain, a fair way out - 25 yards at least - left of centre...
I don't speak Spanish, but I can fathom enough to know that this is a decent summary of what's going on.
Elsewhere: Argentina lead 1-0 in Iraq, Serbia lead 1-0 in Montenegro, Romania lead 1-0 in Lithuania and Poland are 1-0 up at home to Portugal.
Vokes clears the corner at the near post, but Spain immediately pick up the loose ball and start passing again.
Spain are pressing Wales in possession and Wales are struggling to cope with it as Morata goes down the left and digs out a cross fro the line, forcing John to concede the corner.
A run of felicitous bounces of the ball see Ramsey dart at the heart of the Spain defence, but when he feeds Wilson it turns out his man has gone too early.
Ampadu leaves one on Ramos. No doubt Ramos will still be bleating about it in four months' time.
Wales need to try and get in amongst this, because their defence isn't good enough to absorb pressure. At the moment, Spain are doing exactly as they please.
GOAL! Wales 0-1 Spain (Alcacer) Spain enjoy some possession as they do, moving inside and out. But then Azpilicueta tries a long cross, Hennessey punches, and when Gaya's low drive is blocked, the ball falls to Alcacer on the left of the box, 15 yards out, and fairly devastates a finish high inside the near post. Brilliant, and I'm not sure Wales have touched the ball yet.
Azpilicueta slides a pass into Morata's feet, right side of the box - someone should be stopping that kind of pass. Anyway, he turns, crosses low, and Hennessey dives to collect.
Luis Enrique is on the touchline in black North Face jacket, black jumper and trousers. He looks the business, relatively speaking.
This is very slow so far.
Albiol spreads wide for Alcacer, but Gunter is over quickly to cover.
Wales look like they're playing three at the back, with Davies moving inside. Spain are playing 4-3-3, as they do.
Quality anthem kavanah from Chris Gunter.
Kavanah - Wikipedia
The Spain anthem is a tune.
Personally, I preferred it when Wales played at Ninian Park and Vetch Field.
Yon players are tunnelled.
James Collins has a plan for handling Morata: "Get physical with him". Clever clever.
Giggs is happy with his side and says any team would miss Bale, but the strength in depth is good. Wales haven't played at the Millennium for years, and some of the players never have - he's told them to enjoy it, but knows they're up against it given the quality of opposition.
The thing with Spain is, even on a bad night, they way they play makes them very hard to beat.
Last time out: Wales trounced Ireland, then lost to Denmark; and Spain won in England and trounced Croatia.
How did Wales fail to make the World Cup when they had Hughes, Ratcliffe, Southall and Rush? Dearie me.
Some 33 years ago, I remember my old fella sitting me in front of breakfast telly to show me a goal scored in this fixture. It looks just as ridiculous today as it did then.
The Millennium Stadium, or Principality Stadium as it's now known, is an absolute belter and a lesson in how to do things properly. The stands are close to the pitch, and the surrounding area is handy for train and booze. It's a nause getting there in the car, but otherwise, spot on.
But that Spain side looks ok. Obviously De Gea is bound to chuck a couple in and Morata is bound to miss 38 open nets, but in between them is plenty. In particular, the midfield of Rodri, Saul and Ceballos is extremely exciting, and not a small bit terrifying.
This is an interesting Wales team, but. I'm looking forward to seeing Roberts, Ampadu and Wilson - Ampadu in particular, about whom Giggs said it's hard not to be excited.
Tangentially, there's no Gareth Bales tonight - he's rested. Giggs says it's a good chance for the team to see how they get on without him, which is code for we're in a right old situation here, boyos.
Is "Gales" "Wales" in Spanish? I suppose it must be. Why am I disproportionately amused by that?
Evening all, and welcome to what should be a really interesting match. Can Wales continue their decent start under Ryan Giggs, or will they be dematerialised by a Spain who might still be naused they didn't win the World Cup?