2nd Half

Traoré

Buur

88'

Dendoncker

84'

Rashford

Lingard

80'

Castro

Vinagre

75'

Maguire

74'

Neto

Gibbs-White

71'

Mata

67'

Greenwood

Pereira

64'

James

Rashford

64'

Neto

59'
1st Half
Fred

37'
avant-match
LIVE
Manchester United - Wolverhampton Wanderers
The Emirates FA Cup - 15 January 2020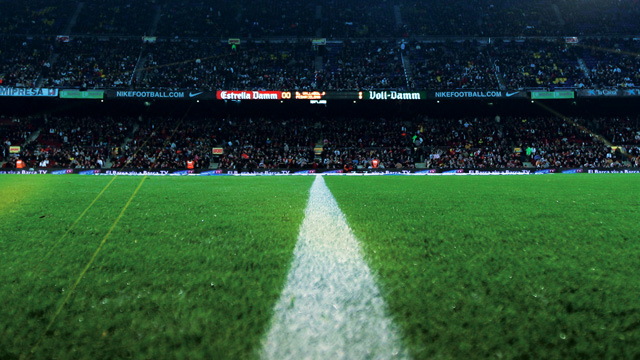 The Emirates FA Cup – Follow the Football match between Manchester United and Wolverhampton Wanderers live with Eurosport. The match starts at 19:45 on 15 January 2020. Our live coverage lets you follow all the key moments as they happen.
Who will come out on top in the battle of the managers Ole Gunnar Solskjær or Nuno? Find out by following our live matchcast.

Have your say by voting on who will win between Manchester United and Wolverhampton Wanderers? Enjoy some pre-match reading with related articles about these two Enjoy some pre-match reading with related articles about these two Football teams.
Head-to-head: see historical stats and visit our detailed profiles for Manchester United vs Wolverhampton Wanderers. Get all the latest on Football: fixtures, results and tables.

Anyhow, that's us - thanks for your company. Night.
Vinagre did a hamstring chasing back after Martial - bad news for him and Wolves.
So United will travel to Watford or Tranmere, and they more or less deserved it; they had more of the ball tonight and more chances, and the goal was very nicely taken. Wolves, meanwhile were very disappointing in the second half, especially once they went behind.
Full-time: Manchester United 1-0 Wolverhampton Wanderers
Wolves take a free-kick fro a different timezone to the one in which it was awarded, and have a strop when the ref sends the back. This is their last chance, but they pump it forward and Maguire robs Jimenez, sending Martial away. He can't make anything of it, but that should pretty much be that.
hTe ball bobbles about in midfield, which is exactly what United want it to do.
There'll be four additional minutes.
Buur gets away from Williams and finds Dendoncker, who crosses into Lindelof's side and arm; there are calls for a penalty, but the ref is having none of it and the resultant corner is cleared easily.
Mata is BT's man of the match, which is fair enough given he's scored the only goal in 180 minutes.
I should also have noted that Williams and pals have played Traore really well, and he's now subbed with Buur (sir) replacing him.
Traore has barely had a kick this half; his midfield have let really him down.
Jimenez skates away from Williams down the right and lofts a tasty-looking cross into the middle ... but it's got just too much on it for Gibbs-White, and United escape.
The corner is drilled to the near post, where Matic gets a flick on, but there's no one on hand to meet it.
Lovely from Martial, taking the ball off Lingard and swaying past two challenges along the by-line, eventually winning a corner of Neves. He has such lovely feet, when he deigns to use them.
Vinagre picks up the ball close to halfway and drives at the United defence, but just as he looks ready to do something telling, he trips over his very own feet. Dendoncker then says something to the ref and is booked.
Wolves win a corner down the left and Moutinho clips back to Neves, the ball skipping along the turf; he's got space for a shot, but the position is against him, and he lashes over the bar.
I can't think of a single chance Wolves have made this half, which does not speak well of them; they're hardly facing Baresi, Maldini, Costacurta and Tassotti.
United are sitting in now - because they've not chucked away any points from in front this season - and oh dear. Rashford is down. He's replaced by Jesse Lingard and walks to the tunnel, but I think he'll be ok - he took a bang in the back, so will be in pain but probably doesn't have an injury.
Moutinho is playing further forward now and he finds Vinagre on the left, but Wan-Bissaka blocks his cross.
Trouble for United, Doherty driving through Rashford, who stays down. It looked a contact injury, so shouldn't be too problematic, but they cannot afford an injury to him.
In comes Moutinho's free-kick and Maguire atones for his error, watching the ball onto his thigh and kicking clear.
Another Wolves change, Vinagre replacing Jonny.
Jimenez pulls right and Maguire goes with him, scything in and missing. But Jimenez can't keep his feet, and when he falls Wolves win a free-kick and the United captain is booked.
Wolves are playing with urgency now, but know that United have the tools to kill them on the break. But United do not have the defence to invite pressure, so would be well advised to keep playing.
Change for Wolves: Gibbs-White replaces Neto who, a couple of early moments excepted, has been played exceptionally well by Brandon Williams.
WEell done Ole Gunnar Solskjaer; Mata off, Pereira on was the obvious change, but he didn't make it and now look!
GOAL! Manchester United 1-0 Wolverhampton Wanderers (Mata) That Wolves attack breaks down and Maguire is allowed time to pick and sling a long ball down the left channel for Martial, who ducks inside, ahead of Coady, waits ... and waits ... before slipping Mata in! Like a geriatric spaniel, he drives for the box, feints to shoot and sits Ruddy down, then sinks a lovely finish into the net. Very well taken indeed.
Mata finds Pereira, who hesitates, and Doherty barges past him ... but when he tries to beat Maguire, Maguire stands up and robs him easily.
More slowness from United, Wan-Bissaka attacking Jonny to sling over a cross that no one bothers to attack.
There's not much going on this half.
A double change for United, Pereira and Rashford replacing Greenwood and James. I'm not sure why Mata gets to stay on, but here we are.
A terrible ball from Wan-Bissaka allows Traore to find Neto, who streaks down the right and tries to check inside Williams, who reads it and clears while yerman tries to wrestle him. He's had another very good game, and this is a great tussle.
United probe, like a junior doctor with a raging hangover.
Mata sells Williams slightly short with a pass, so Williams can only nick it away from Neto, who ploughs through him. He gets a little touch on the ball, but that's still a foul because Williams has to hurdle him, and he's booked.
Mata leads the press. It is not entirely successful.
Williams floats a pleasant ball from the left over to the right side of the box ... for Matormodroyd underneath it. Jonny easily intercedes, heading back to Ruddy.
Neto robs James and burns away down the right, inviting Maguire in and skinning him on the outside, but his cross can't find Jimenez and eventually United clear.
Rashford and Pereira are warming up for United.
Excellent from United, Martial wandering wide and feeding Williams, who plays a lush, disguised ball into the box that James allows to run past him ... he's in, wide of goal, but in space, and he cracks a low shot this much wide.
Cardiff, who were a goal down, now lead Carlisle 3-1.
I think United are playing 4-3-3 now.
Morgan Gibbs-White is getting stripped. He'll be with us shortly.
Traore attacks the space behind Wan-Bissaka and floats a ball to the far post, but Williams takes up a good position and sees Neto away.
United work the ball side to side, but without much conviction and speed. Eventually, Mata cuts across Moutinho and bangs a shot that Ruddy saves easily.
Perhaps United need to miss out midfield, get the ball into Martial earlier, and go from there.
United are just too slow in midfield. I wonder if we might see Andreas Pereira at some point; he's not got great quality, but he does have legs.
Off we go again; 135 minutes without a goal and counting.
This has been much better than the first game. Both sides have made decent chances, but poor finishing from both sides and good keeping from John Ruddy means that we're still without a goal.
Half-time: Manchester United 0-0 Wolverhampton Wanderers
There'll be one additional minute.
Another lovely clip over the top from Fred, but the ball won't quite sit for Greenwood when Saiss stretches to stop it reaching Mata.
Williams and Neto wrestle, holding each other, forehead to forehead, like rutting stags. Lovely stuff.
United's best chance of the game! Another ball clipped over the top, this time by Fred - with his right foot! - puts James in on goal! He takes it down nicely too, but without a goal since September, he just drives it into the keeper's body - though Ruddy did well to stand up for as long as he did.
Very carefully and deliberately, Mata curls into Ruddy's arms.
United go short, and eventually win themselves another go.
Lovely from Wan-Bissaka, who collects the ball and sways around Jonny but driving for the line gets into a position from which he can only drive into shins, which he does; corner United.
A spell of possession for Wolves, who are in no hurry whatsoever.
Neto dashes forward and Fred chops him down; he's booked.
United need two proper midfielders extremely badly.
Excellent from Matic, who makes a fine challenge just outside his own box then darts a pass into Martial. He drives for the box and, from 20 yards, bends a shot directly into Ruddy's midriff.
United are getting sloppy and Lindelof gives away possession with a weak clearance, aloiwing Moutinho to feed Traore. He tries a cross with the outside of his right foot which picks out Jimenez, but the height isn't right for him and he can only plop a header into Romero's hands.
United are the better side in general play, but every time Wolves produce quality they look like they're going to score.
Again Wolves go short, and this tie they go one more to Neves, outside the box, and his chip over the top finds Doherty who heads against the post ... but he and Jimenez were offside.
Traore bustles past Matic and catches him with a hand in phizog, but play continues and Wolves win a corner.
Here come United again, Martial feeding across the box, James leaving, and Mata shooting low ... but Ruddy dives to save.
Wolves are hitting a lot of long balls, odd given the two canny passers they have in midfield.
More assurance from Williams, who brings the ball down and turns out of trouble, under pressure from Neto.
Wow. Least said about the defending the better, but still.
United look for space, but Wolves have nine men back making it difficult. Williams does well to inject some speed, but the ball won't sit for the various players who look to find a shooting lane thereafter.
Jonny wins a corner off Wan-Bissaka and Wolves go short before Moutinho dinks in a cross on which Lindelof gets a head. The ball skews off behind him and Matic concedes another corner, which comes to nothing.
United appear to playing 4-4-2, which explains why Traore found himself one on one against Mata.
Fred finds space and shifts it to swivel, whacking a shot into Dendoncker. The ball loops and flies behind for a corner which, naturally is wasted. The ball comes out to Fred, who tries a chip which sails over.
Elsewhere, Carlisle and Cardiff is 1-1.
Maguire advances and finds Williams, whose flick around the corner sets James away. But he's well marshalled by Dendoncker and Wolves get the ball away.
Mata chugs about looking for the ball, but no one gives it him.
Neto is enjoying himself here and pops up down the right before going on the outside of Matic, who simply closes the door and allows himself to be run into.
This is already a better game than the first one.
Wolves' high line is giving United opportunity. Another ball knocked over the top, this time by Lindelof, is beautifully knocked down by Greenwood, leaping on the half-turn. Martial is there to collect, but drags his left-footer wide from outside the box.
So who feels better about the wonderful game of association football then?
GOAL DISALLOWED! When Maguire challenged, the ball bounced off Jimenez's arm. The law is a nonsense - if it's accidental and that was, let the game go - but has been correctly applied.
GOAL! Manchester United 0-1 Wolverhampton Wanderers (Neto) Awful from Fred, the most careless player in the world. He whumps a pass into Matic, the ball falls to Jimenez, and as Maguire ploughs in he squirts through to Neto, who sits Romero down and passes home the opener.
United swarm forward in response but James can't quite work the angle for a shot so Traore breaks and Matic pulls him back. He keeps going, but when nothing comes of it the ref brings the play back and Matic is fortunate not to be booked.
Great chance for Wolves! Traore gets himself one on one v Mata, who bulldozes through him ... not really. A stepover and he's gone clipping back a cross that Jimenez takes beautifully before Cruyff-turning away form Williams only to dribble a shot straight at Romero from bang in front of the posts.
Traore is still on the left, but moving towards the middle. Perhaps he's playing a similar role to Rashford for United, starting wide and looking to come in, which poses a problem for defenders - does the full-back go with him, given he might not be able to keep up? Or hope that the centre-back is in position?
The patterns seems set, United with the ball and looking to pick Wolves apart as Wolves sit back, coiled to counter.
Nice ball from Fred out to James, whose cross sails beyond the back post.
Lovely ball in behind from Mata, clipped over the top into space for James, whose first touch is a goodun ... but Ruddy is out well to get ball then a bit of man. Excellent keeping.
United move forward with Matic, who finds Williams; his shot is charged down by Dendoncker.
Immediately Wolves get Traore on the ball in what looks like an inside-left position and he skates by Fred, but United close down the passing lanes and eventually win a goalkick.
Oh good, Steve McManaman is on co-commentary. Do BT think anyone has ever said that?
Old Trafford is pretty far from full. I'd fine clubs for empty seats - they should be round local schools, giving them out for free.
Paul Ince fancies Watford, but I'm sure it'd be different if someone like him, Sparky or Brucey were United manager.
*Mooching about doing nothing.
This has shaken me to my very core.
Paul Scholes says he likes Luke Shaw, which is surprising, but thinks Williams is now first choice. He's more than earned that status and he's also been managed well - he was left out after a couple of dodgy games, and has been excellent since returning.
Paul Ince is pitchside. Which fan doesn't wish he was United manager?
Nuno says he takes all the games seriously, and acknowledges that his team struggled in the first half of the first game. He does a fine job of saying nothing, basically.
Ole Solskjaer tells BT that United have started scoring at home and the Liverpool game on Sunday isn't really a factor because United want to go through. Were it a cup final, Rashford would play, he says, and he hopes to create chances and win the game early. He also notes that all the games against wolves have been tight with United having the majority of the possession.
United, meanwhile, might look to find space out wide, problem being that both their wide players like to come inside. perhaps they'll be looking for their full-backs to keep the width and for the wingers to attack the space between wing-back and centre-back.
Fred is going to have to do a lot of running today, because Moutinho and Neves will be knocking it about and not a chance Matic and Mata can fill the spaces.
Housekeeping: in the event of a draw, we have extra-time and penalties if necessary; the winners of this tie will be away to Watford or Tranmere in round 5.
I seem to recall someone chucking a Nokia 3210 at him when he celebrated in front of the Kop.
It's beginning to look like Ole Solskjaer doesn't fancy Angel Gomes or Tahith Chong, both of whom can leave for free in the summer. I'd hoped to see Gomes tonight - United need a player in his position and he's barely had a chance in it - and I can't see he'd contribute less than Mata usually does. Chong, meanwhile, clearly has some talent but hasn't yet shown it in the first team. The question for both is whether they're prepared to wait - Chong especially, who has two players ahead of him for the left-wing birth.
Some words from the babyfaced Nan.
Has Brandon Williams twokked these trainoh?
Not gonna lie, Traore aside, Wolves are one of my least favourite teams to watch. They're good, but their style is too slow and risk-deficient for my tastes.
Wolves, meanwhile, are at absolute full-strength bar in net, where Ruddy replaces Rui Patricio. Like any normal person, I can't wait to see Adama Traore again, though Brandon Williams played him well 10 days ago; certainly better than Luke Shaw did at Molineux. Traore came on at half-time in that game and had 10 good minutes, inspiring the same from his team; enough to earn a draw, though United dominated the remaining 80.
United are pretty much at full-strength, such as this squad can ever be described thus. But Marcus Rashford is rested, with Mason Greenwood coming in; not a bad change, but Rashford is United's best player and not one they'll be as good without. On the plus side, though, that tweak allows Daniel James to play in his best position. Otherwise, Juan Mata is given the number 10 position after a strong weekend showing; United struggle to create against Wolves, so will be hoping that he can find the time and space to impose his guile.
Oh yes, and Sergio Romero is in goal, not David de Gea. I'm no longer sure which of those two is superior.
On which point, let's have some teams...
I'd like to say this is going to be good, but there's a fair chance it isn't. These sides do not produce classics - though the league game earlier in the season wasn't bad - and the original tie was an absolute stinker. But there'll be some decent players on the pitch and neither side will want extra-time, so let's hope
Evening all, and welcome to this FA Cup 3rd round replay: Manchester United v Wolverhampton Wanderers!