2nd Half

Fernandes

Moutinho

90'

Cristiano Ronaldo

90'

Freuler

Drmic

89'

Cristiano Ronaldo

88'

Shaqiri

85'

Zuber

Steffen

83'

Zakaria

Fernandes

71'

Félix

Guedes

70'

Schär

68'

Xhaka

66'

Pepe

Fonte

63'

Rodríguez (P)

57'
1st Half
Cristiano Ronaldo

25'
avant-match
LIVE
Portugal - Switzerland
UEFA Nations League - 5 June 2019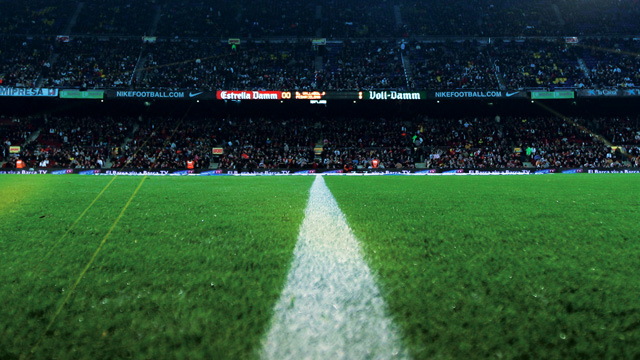 UEFA Nations League – Follow the Football match between Portugal and Switzerland live with Eurosport. The match starts at 19:45 on 5 June 2019. Our live coverage lets you follow all the key moments as they happen.
Who will come out on top in the battle of the managers Fernando Santos or Vladimir Petkovic? Find out by following our live matchcast.

Have your say by voting on who will win between Portugal and Switzerland? Enjoy some pre-match reading with related articles about these two Enjoy some pre-match reading with related articles about these two Football teams.
Head-to-head: see historical stats and visit our detailed profiles for Portugal vs Switzerland. Get all the latest on Football: fixtures, results and tables.

Thanks very much for your company - join us tomorrow for England-Netherlands, and for the tennis before that. Ta-ra!
Ronaldo, though, I can't even.
Portugal are in the final of the Nations Cup, and meet either England or Netherlands on Sunday!
Full-time: Portugal 3-1 Switzerland
I've not seen many better hat-tricks that this one - three absolutely brilliant and crucial goals.
There'll be five added minutes by the way.
Portugal bring on Moutinho for Bruno Fernandes; Switzerland bring on Drmic for Freuler.
I know Messi is better than Ronaldo on grass, but on paper Ronaldo is miles ahead - international achievements, three different countries, latter stages of the Champions League.
WHAT A GOAL! Portugal 3-1 Switzerland (Ronaldo 90) Shut up! My fingers do not want to type because no words can do this ludicrous individual justice - he is so amazing I can't cope. Switzerland get caught upfield and Bernardo puts Ronaldo away at inside-left; he chucks a couple of lollipops, squaring his man then turning him inside-out before power-curling a luscious finish into the far side-netting. It's a hat-trick, from an absolute dog of a performance!
WHAT A GOAL! Portugal 2-1 Switzerland (Ronaldo) Don't say I didn't warn you. A fine pass from Ruben Neves, lofted left to right, finds Bernardo just inside the box. His cut-back is perfect, and Ronaldo raps a perfect finish inside the near post from 12 yards. I cannot believe how good he is, I really cannot.
More joy for Switzerland down the right, Shaqiri finding Mbabu who crosses low and well, but Steffen can't get a proper touch on it and the ball runs away across the face.
Shaqiri gives it away to Guedes, who burns into the centre-circle; there are men covering, but Shaqiri hacks him down anyway and is booked.
Lovely footwork from Bruno Fernandes, twisting to find space and playing in Guerreiro, who cuts back for Ronaldo ... and again, he's let down by his first touch.
Guerreiro, who's attacked more in the second half, takes a pass from Bernardo outside Akanji, but runs out of pitch.
Suddenly there's not a whole lot going on.
Bit of pressure from Portugal, but they can't quite find an angle to cross and eventually Guerreiro forcers it, the ball sailing behind.
This is so set-up for Ronaldo to win it. That's just how the universe works.
Lovely one-touch passing form Bernardo and Ruben Neves takes Portugal through midfield, but Ronaldo can't pick out a man with his cross.
It's been a little scrappy these last ten minutes with the changes, cards and such, but both teams are gearing up for a serious final effort - it's hard to see this finishing 1-1.
Nice from Portugal, Bernardo Silva finding Guedes, who has time and space. But with men in the middle, he opts for a disguised ball for Guerreiro on his outside, putting far too much on it.
Change for Portugal: Fernandes replaces Zakaria.
Change for Portugal: Guedes replaces Joao Felix, who wasn't really able to get involved in the game.
Carvalho shrugs off Zuber down the right and curls a decent ball in, looking for Ronaldo, but Sommer is there to claim.
Carvalho finds Felix, upon whom Schar lands a heavy challenge - he's booked.
Bernardo finds Bruno Fernandes, whose first touch to set is very nice, but he drags his shot wide.
Xhaka hauls Ronaldo back and is booked. Great leadership, elevated further still by his complaining afterwards.
Against Fiorentina, SPAL had a goal disallowed because VAR gave an earlier penalty to La Viola.
I think Ronaldo has red lowlights in his barnet.
Pepe departs, replaced by Jose Fonte.
Pepe is down, clutching his elbow after attacking that last corner.
Bernardo wins a corner down the left and it's a good one too! Ruben Dias is up, charging into the six-yard box, but tries to glance when it needed the full spam - the ball was going so quickly, a feather could only take it across the face.
Alan Smith has decided that Shaqiri's pass deserved a goal.
GOAL! Portugal 1-1 Switzerland (Rodriguez pen) This isn't a good effort, but it does the job! Rodriguez stalls, telegraphs and sidefoots low to Rui Patricio's left - the keeper was there to save, but dived over it.
Zuber appears to knock his own leg chasing that ball. I don't think that's a penalty ... but the referee does! Penalty to Switzerland! This is a new one, I think - play continuing like that, a penalty awarded, only for the ref to go back and give one to the other team. I hope everyone's happy with themselves.
Shaqiri lofts a clever long pass over the top - he's played well tonight - but Zubar goes down as Semedo challenges. There's not enough going on there for it to be a penalty, I'd say, but what's this?! Portugal go down the other end, Ronaldo checks inside the box, Bernardo takes over and dips inside from on the by-line ... just as a slide comes in from Mbabu. He waits for it, goes down, and the ref says penalty ... but now he's going to check VAr for the Zuber one!
Nice from Bernardo, who finds Ronaldo - he's slightly off-balance when cuts a cross a long shot, a riser going wide.
Shaqiri wide to Zakaria, who crosses but without pace, and Seferovic can only plop a header into the Rui Patricio's arms.
Ronaldo heads clear and Guerreiro helps away.
Zuber has plenty of space to cross - Semedo more or less gets out of the way - but Pepe heads behind.
Ronaldo goes down the left and has men bousting alongside, but he can only pick out Akanji with his cross.
I've just noticed that Granit Xhaka has nabbed the number 10 shirt. Of course he has.
Right then, we're ready to get back at it.
That was a pretty decent half. Both sides have looked dangerous and full of ideas in the final third, and with better finishing this might be 2-2. But you can't know the finishing that gave us the goal - it turns out that Cristiano Ronaldo is quite good at association football.
Half-time: Portugal 1-0 Switzerland
Ronaldo hasn't done much but almost all the best moments have been him. He catches the ball on his knee, left-hand side, 35 yards out, and lifts a perfect pass over the top for Joao Felix. He should be stronger, but believe Schar applies nudge and pull, which is enough to see the shot over the bar. The ref checks it wasn't a penalty with VAR, I think, and apparently it wasn't, but if you ask me that was extremely close.
Switzerland are finding plenty of joy down their right and again Shaqiri attacks the space before slotting a perfect pass to Mbabu outside him. Again, the pass of choice is a cut-back, and this time Seferovic turns his shot onto the top of the bar!
Bruno Fernandes is coming into this and he puts Bernanrdo away down the left; he moves towards the box and hangs up a cross, but no one's underneath it. He needed to pick out a man there.
Shaqiri finds Mbabu, but Ruben Dias is there to head his cross away.
Bruno Fernandes slots a fine pass from centre to right and into Ronaldo's stride; Rodriguez can't sort his feet out. But Ronaldo's first touch is poor and the ball bobbles away from him. Otherwise, that was a great chance.
Ronaldo goes down the left and pretends to cross then comes back inside, sending Mbabu for a bag of sweets. Just as he gets up, Ronaldo diddles him again, but the cross comes to nothing.
Carvalho is starting to assert himself in midfield, but we've not seen much good from Joao Felix and Bruno Fernandes yet.
Bruno Fernandes finds space down the right, then welts over a cross miles from Joao Felix.
Corner begets corner, which Ruben Neves heads clear.
Switzerland win a free-kick 25 yards out, which he curls into Ruben Dias' bonce, and behind for a corner.
Seferovic chases one that drops just inside the box and Rui Patricio comes, getting a block in ... but it drops to Shaqiri. He opts not to shoot first time, and when the ball goes wide, it's smuggled behind for a corner which comes to nothing.
His head's too big for the frame.
WHAT A GOAL! Portugal 1-0 Switzerland (Ronaldo) Dearie me, he is rrrridiculous! Ronaldo goes with the sidefooter, wiping across it to send the ball right as Sommer gambles left. It's a lovely hit, it really is, but the keeper looks a little silly there - it was a cross between Basler for Bayern Munich in the 1999 European Cup final and Ronaldo v Arsenal in the 2009 semi second leg.
Ruben Neves finds Ronaldo, who turns away from Schar very nicely. But as he advances to the edge of the box, Mbabu slides in - he probably wins the ball, but that kind of thing is always a foul these days. Ronaldo, 25 yards out, left of centre...
Carvalho streaks and lumbers forward, but with team-mates either side opts to check and clips a hopeful pass over Schar for Joao Felix; the defender cuts it out.
Shaqiri gets on the ball 25 yards out and fancies a lash so has one - the ball goes miles away.
Freuler crosses from the right and Seferovic gets ahead of Pepe, but can only glance his header wide.
Portugal aren't controlling midfield as you might expect - perhaps the need to get Bernardo deeper and more central.
This is pretty enjoyable gear, so far.
Bit of pressure from Portugal, Bruno Fernandes crossing and Akanji sleeping - the ball goes out for a corner which yields another corner, and Pepe heads over the top.
Switzerland look dangerous every time they attack and Shaqiri finds space on the right, curling in a fine cross that you'd back Seferovic to finish, except he sort of ducks underneath it and feathers a header wide.
Ye've gottae score! Akanji passes it across the face of his own box, picking out Bernardo, who stretches and puts Ronaldo in, through the middle and just left of centre. He flips an early shot wide of the near post and looks exceedingly disgusted except him being him it looks more like he's affronted.
Yikes. Xhaka jumps in on Semdeo by way of double-footed hitch-kick, but escapes with just a foul against. He's lucky.
Bruno Fernandes paces into a challenge with Mbabu, catching him in the follow-through and there's brief consternation, but everyone's fine so the ref awards a free-kick and we carry on.
I do not agree with this. The Nations League has given context to games that otherwise meant nothing. The Simod Cup, or the Full Members as those of us who are old know it, invented fixtures that otherwise didn't exist.
Agreed, an absolute load of Hopp Schwiiz.
Switzerland are into this now, Freuler dashing through midifeld and finding Zakaria out wide, who cuts back for Seferovic ... and he shoots wide.
Shaqiri finds space to cross and Pepe clears, but only partially - seconds later, Shaqiri finds himself in the box after Zuber pokes a loose ball down the side. But from a tight angle and with Rui Patricio dashing out, he opts to go for the meg rather than the lift, and the keeper smothers.
It does indeed look as though Switzerland are playing 3-5-2.
Joao Felix zooms after a lost cause and Akanji almost plays Sommer into trouble, but he manages to get the ball away.
The Dragao pitch looks a little patchy - I wonder if it's a little dry. Let's hope not.
There's now a moment of reflection in honour of Lennart Johansson, who died yesterday.
Granit Xhaka is captain of Switzerland. I can think of players off whom I'd rather accept orders.
The Siwss anthem has hints of happy birthday in its intro, while the Portugal one is a bit like a song off Radiohead's In Rainbows, a slow-burner that absolutely kicks it at the end.
Pepe has the voice of an angel!
Players singing out of tune, also known as anthem time.
All broadcasters have to have Nations League microphones. Nothing says special more than that.
Jamie Carragher is wondering whether Marcus Rashford will play tomorrow, given De Ligt and and Van Dijk can match him physically. But I think it's now in the statute books that if Harry Kane says he should play, he plays.
Harry Kane is being interviewed and talking about De Ligt and Van Dijk. He says their styles complement one another, then is asked how, and pretty much describes them as the same player.
Ronaldo and a mirror, what're the chances?
Hinchcliffe appears to have done some prep on Switzerland. That's not how it's meant to be is it? Aren't pundits supposed to make sport about how little they're bothered to know?
Andy Hinchcliffe reckons Switzerland will play 3-5-2; Switzerland's Twitter reckons it's 4-2-3-1.
Why haven't they just given England the trophy? That's how things are meant to work, right?
I should note that if tonight's fixture finishes in a draw, we'll have extra-time followed by penalties if it's still a draw.
I wonder how Ruben Neves will play tonight. I know he's excellent, but Wolves play a little slowly for my tastes. I'd like to see him move it a bit quicker here.
Sorry, my wife has just reminded me that it's coming home. So now we all know.
Does anyone know who the winners of this play? Netherlands of who? I can't quite think.
These player walking twitter videos really have altered my entire conception of the game.
I should add, I'm also looking forward to seeing Pepe, because you never quite know what that fruit will come up with.
Switzerland have nothing like the star-power, but there's a reason they qualify for stuff then do better at it than you'd expect: they learn a plan and commit to it. I'd expect them to turn up tonight and to score because they generally do. I'm looking forward to seeing how Schar does against Portugal's attack, because he really came on in the second half of the season.
My days there's a lot to be excited about in that Portugal side. Ruben Dias is a very promising centre-back, while in midfield there's Bruno Fernandes, who's scored an indecent quantity of goals for Sporting this season - or should that be scored an indecent quantity of goals for Sporting last season - and Joao Felix, Benfica's attacking midfielder who lit up the Europa League. Oh, and they've also got blokes called Ronaldo and Bernardo Silva - anyone know anything about those?
Let's have some teams, then.
We don't say this often, but here we are: Uefa got this one right. The Nations League has been a pretty nifty success and we've not even got to the staggering denouement ... until now.
Well we've somehow handled three days without football; phew. Evening all, and welcome to Portugal v Switzerland!