2nd Half
Oyarzabal

89'

Gavi

Roberto

84'

Pellegrini

83'

Locatelli

82'

Sarabia

Gil

75'

Koke

Merino

75'

Barella

Calabria

72'

Pino

71'

Sarabia

65'

Jorginho

Pellegrini

64'

Verratti

Locatelli

58'

Insigne

Kean

58'

Torres

Pino

49'
1/2 Time

Bernardeschi

Chiellini

45'
1st Half
Torres

45'

Azpilicueta

45'

Bonucci

42'

Bonucci

29'

Torres

17'
avant-match
Italy - Spain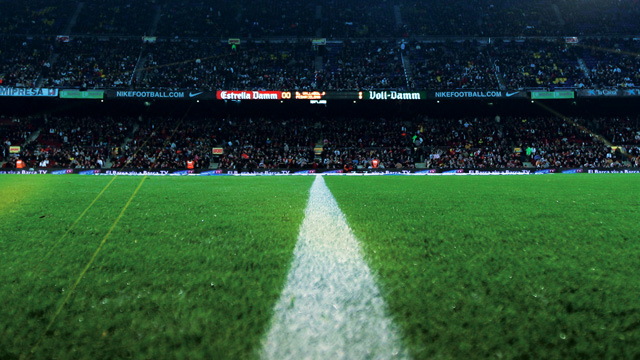 Follow the UEFA Nations League live Football match between Italy and Spain with Eurosport. The match starts at 19:45 on 6 October 2021.
Who will come out on top in the battle of the managers: Roberto Mancini or Luis Enrique? Find out by following our live matchcast.

Catch the latest Italy and Spain news and find up to date Football standings, results, top scorers and previous winners.
Football fans can find the latest Football news, interviews, expert commentary and watch free replays. See detailed profiles for Italy and Spain. Catch all the upcoming competitions. Make Eurosport your go-to source for sports online from Football to cycling, F1, winter sports and more. Enjoy live streaming of this season's top sports competitions.

Righto, thanks for your company. Ta-ra.
Spain play France or Belgium in he final, ending Italy's unbeaten run at San Siro and world-record 37-game unbeaten run. That was a lot of fun.
Full-time: Italy 1-2 Spain
Italy win a free-kick 40 yards from goal, dead centre, so get men forward and this is the game ... but Calabria's dink skids through to Unai Simon, who has to then race out to collects another ball into the box. That's got to be it.
It's important to say that Spain were bossing this even before Bonucci got sent off.
Oh, I forgot to say, on 84 minutes Sergi Roberto replaced Gavi. He had a very acceptable night.
Apologies, my system crashed again, but we're playing five minutes of added time, Spain monopolising possession and you'd expect.
Donnarumma humps long, but Spain see it away. I wonder if he comes up for a corner and scores, whether the crowd will still give him gyp.
Spain have disappeared the time beautifully here, Yeremi drawing yet another Italian foul.
Oyarzabal is booked for fouling Calabria.
Busquets absolutely loves this kind of gear, lofting a lavish ball out to Pino. He finds Azpilicueta whose cross is blocked, and Spain have another corner.
But Spain have a corner. This time it goes short!
Spain have panicked just as much as you'd have expected them to, which is to say not at all. They've taken back control of the game as if they never conceded, and there's no reason to think they'll let another one in.
GOAL! Italy 1-2 Spain (Pellegrini) Really! Spain have a corner and Chiellini heads away then, when Pino pokes tamely back to Pau Torres, he's too weak in the tackle! Chiesa streaks clear, squares, and Pellgrini taps home a livener! We got ourselves a ball-game!
Yeremi has had a really good half. Spain might just be back, if ever they were away.
Spain have played so many passes, had so many touches of the ball. pretty much every players has played well too, and after roughly 39 hours of possession, Yeremi sakes past two challenges then fires a terrific pass-cross into Oyayzabal who should score! But his banged sidefooter is too close to Donnarumma, who gets down really well to parry clear.
Spain have played beautifully tonight. Their possession has not only been plentiful but purposeful.
Merino slides a ball in behind seeking Oyarzabal, but Donnarumma is out shaprly to smother.
To be clear, Spurs' Gil is not his name, it's Bryan Gil of Spurs.
Spain send on Merino for Koke and Spurs' Gil for Sarabia.
Are Spain too relaxed? Busquets is caught in possession and the ball ends up with Kean ... whose first touch isn't great, meaning his ball out wide is right in Chiesa's feet and the attack breaks down.
Italy send on Calabria for Barella.
And have a look! Yeremy leaves one on Locatelli, sliding in with him. Locateli grabs his leg and the Italy players pile in on him and the ref, who's not especially interested. Yeremy is booked; that looks harsh.
Donnarumma lifts a pass forward for Barella, who quickly moves it on to Kean, but he's crowded out.
They move Italy from left to right, triangulating in the corner for a bit then coming back inside, every pass punched. Italy are chasing but they're powerless and eventually Gavi bursts into the box ... but can't quite collect Sarabia's pass.
Spain have played with a lot of venom tonight, snapping the ball about with bad intentions. It's been great to see.
In case you've forgotten, Italy are protecting an unbeaten record of 37 games, and have never been beaten at San Siro.
Chiellini comes over Sarabia to head clear, while Sarabia, unaware of Chiellini's whereabouts, high-kicks in search of the ball. Sarabia is booked.
Pellegrini replaces Jorginho.
Spain move it quickly again - they're toying with Italy here, Gavi and Sarabia having fun down the left. They can't make anything of it, but then get the ball out to Yeremy who slows Emerosn down then snaps away, dinking a cross to the far post ... but Oyarzabal can't quite force his head around it, directing a still-decent effort just wide.
A hump over the top, Di Lorenzo for Chiesa, and might Italy get one back? He bursts into the box, but his touch takes him a little wide so he opts to lamp a shot as hard as he can, cannoning the near post. Then the flag goes up.
Italy force their way into the Spain half for the first time in time, but can't make anything happen and as the ball goes back the other way, we see that Azpilicueta's down. In clearing, he kicked through Kean after getting the ball away, and hurt himself in the process. But he'll be fine.
"Lads, it's your big chance." Locatelli and Kean replace Verratti and Insigne.
But they're probing, not just taking time out of the game. They want more goal here and they might get them, more left-flank action ending in a shot from koke, teed-up by Oyarzabal, that's blocked. Oyarzabal has been superb tonight.
Yeah, Spain knock it about.
Spain aren't going to go wild, but they fancy more goals here and Gavi finds Yeremy who finds Oyarzabal ... who shoots on the fall and wins a corner via deflection. It comes to nothing.
Busquets slides a lovely ball through the heart of the italy midfield and Koke spreads it right to Yeremy, who ducks into the box and shoots wide of the near post with his left peg.
Just caught myself laughing to myself at Spain knocking the ball about as Italy chase. This is going to be 45 minutes of misery for them, and that is one of the main reasons we watch football.
Yup, we see people treating his foot. I doubt he's in terrible trouble, but there's a final coming up on Sunday unless, football happens in the next 40 or so minutes.
Italy send on Yeremy for Torres, who might be injured. I say that not because he looked it but because he didn't look happy as he went off and if it was tactical, presumably it happens at half-time. More likely, he was seeing how it went.
At a break in play, Gavi flicks the ball about on the outside of boot. Niiiiiice!
Apologies, my system crashed, but Italy have sent on Chiellini for Bernardeschi.
I enjoyed that. Italy are in big, big trouble.
Half-time: Italy 0-2 Spain
GOAL! Italy 0-2 Spain (Torres) This is another lush goal, Spain moving it nicely down the left yet again! Alonso wedges a ball over the top for Sarabia, who caresses first-time for Oyarzabal on the left of the box. He coaxes an artist's cross on the half-volley and onto the head of Torres, who panels back into the far corner! Surely Spain are going through and Italy's record is coming to an end!
There'll be one added minute at the end of a first half that started slowly but is now on a rolling boil.
Azpilicueta hauls down Emerson and is booked.
Seeing it again, maybe I've changed my mind - it wasn't a huge deal. Either way, though, Bonucci got himself booked for dissent so here we are.
I don't suppose there's much defence there. Bonucci does indeed go with a forearm, and though the contact isn't intense, it's enough, because if you go in arm-out like that, you'll hurt someone eventually. I couldn't swear it was deliberate, but it didn't look good.
Hello! Bonucci challenges Busquets and when Verratti holds him by the shoulders, the ref intimates an elbow! Busquets stays down, of course, he does, AND BONUCCI GETS A SECOND YELLOW! HE IS OFF!
Nice bit of possession for Spain, sending Italians skittering about the pitch in search of the ball.
This is a really good game now.
Italy have woken up! They're back down the left, where Chiesa crosses superbly, low and fizzing, so Insigne allows the ball across his body to punch low into the far corner ... only to send his effort zipping wide! what an oversight!
Italy have mainly attacked down the left, but a ball out right sees Bernadeschi collect nicely and run at Alonso, using Chiesa, who's in the middle as a decoy ... before sweeping a decent shot that Unai Simon turns against his near post!
For a second it looks like Italy have got Bernardeschi in behind, Spain pushing up and Insigne playing the pass. But Alonso reads it and gets across to tidy up.
I say I didn't see, which tells me it was for mouth - Bernadeschi was penalised for fouling Gavi, which made no difference to anything, but he couldn't help but share some sentiments with the ref.
Bonucci is booked - I'm afraid I didn't see what for.
And he basically plays the same pass again! He shapes to shoot, then slides down the near side of the wall for Bernadeschi, but again it's Gavi who reacts, getting back at him to deny the shooting opportunity.
Italy have been a bit better these last few and win a free-kick 30 yards out, left of centre. Insigne fancies it....
The corner goes to the near post and Bonucci dives at it, heading just past the near post. A bit less on that, so it's more of a glance, and Unai Simon had a problem.
Insigne runs at Azpilicueta and Laporte before sliding a clever reverse-pass towards the line for Bernardeschi that's so well disguised, it's target didn't really see it coming. But he gets to it anyway, winning a corner off the hounding back Gavi.
Italy need to do something to disrupt Spain here, because they're getting an absolute tousing. The problem is that if they move a man out like I suggested a minute ago, they'll have a man fewer in midfield.
Busquets tries a drag-back on Jorginho, who robs him, but Busquets gets back at him.
But now they counter down the left, the ball switched infield to Chiesa which allows Spain to get back and settled.
Spain are pinging it about with confidence now - it's a while since Italy had anything decent.
Spain come again, down the left again, Oyarzabals' blocked shot allowing Alonso to spank a shot that Donnarumma thinks he's stood tall to fist away. But the ball skids off his knuckles behind him and onto the post, before Bastoni clears. Italy are rocking!
GOAL! A LOVELY GOAL! Italy 0-1 Spain (Torres) That's been coming! Another ball down the left, Alonso for Oyarzabal and a blinding cross into the middle, where Torres leaps to adjust feet, cushioning a volley into the turn and from there into the far corner!Now then!
The Milan crowd are booing Donnarumma for his audacity in moving to a better team to earn more money. Football fans!
Spain are targeting the space in behind Di Lorenzo; Alonso sticks another decent ball into it, but Sarabia can't find a man with his cross.
Hello! Alonso slides another pass in behind and Sarabia runs onto it, in his own postcode inside the box. He hits the line and crosses, but Bastoni inserts himself between Oyarzabal and ball to see it away. That's great de-fense because that looked a lot like 0-1.
Alonso cleverly finds space and drills a straight pass looking to hit the stride of Oyarzabal. But Di Lorenzo reads it and does the necessary getting in the way.
It's a bit messy at the moment, Busquets finding himself drawn out wide so shoving Barrella like a man who's done that kind of thing thousands of times over a period of many years.
We see a replay of that Chiesa shot, and he's playing with such swagger now. He expects things to happen for him, and why wouldn't he?
Few touches for Gavi, who looks comfy out there. I guess if you're 17 and good, there's a strong chance you're aware of the fact.
Emerson gallops down the left again and looks to slide a pass in behind for Insigne, but he puts too much on it and Insigne was offside. Other than that, though, it was great.
Yeah, Chiesa knows he's there, picking the ball up outside the box, almost dead centre, when Emerosn does well to win possession and dart across the face of the box. Fro 20 yards, Chiesa digs out a zooter, that Unai Simon does well to shove away.
Alonso shonks one down the left for Sarabia, and the ball runs behind for a goalkick.
Real talk, I'm not certain how Jorginho won that player of the year award. He had a great season, but although part of me is glad to see a gong not just go to the best player, how many properly great games did he have? I don't think I saw even one, though he played pretty well a lot.
Nice from Jorginho, scurrying back to pick up a loose ball as Torres burrows forward.
Italy do indeed have Bernardeschi through the middle. But any of the these three could turn up anywhere.
Lots of jeers are Spain knock it about.
Off we go, winners to play Belgium or France in the final.
Fratelli d'Italia,
L'Italia s'è desta;
Dell'elmo di Scipio
S'è cinta la testa.
Dov'è la Vittoria?
Le porga la chioma;
Ché schiava di Roma
Iddio la creò.
Chorus:
Stringiamci a coorte!
Siam pronti alla morte.
Siam pronti alla morte,
L'Italia chiamò.
Stringiamci a coorte!
Siam pronti alla morte.
Siam pronti alla morte,
L'Italia chiamò. Sì!
I also like Spain's as it goes. It's not as good, but the chorus is a belter.
Anthem time. Yesssssssss!
This is taking a long old time. Italy are in front, then Spain, but they've still not come out ... and now they have. What drama!
...and here they come....
That said, but for injury I might've made the squad for Le Tournoi. Anyway, the players are on their way...
Gavi, then. He's only played five times in La lLiga and twice in the Champions League, which tells us plenty about how good he is. When I was 17, I was not representing my country in the semis of a tournament.
And they're unbeaten in 37 games, the longest such run in the history of international football.
Italy have never lost at San Siro. I didn't know that.
Italy, on the other hand, have the brilliant Federico Chiesa. Not gonna lie, I originally typed Enrico Chiesa, because I'm a 90s teenager who refuses to move on, but even without that lovely aspect, he looks to have gone up a few levels, permanently. It's n longer about whether he's going to be good, but about how good he's going to be.
There's a real lack of star quality in that Spain team without Pedri. Obviously Busquets is one of the greats, but he's miles past his best, while the others are good but not special players. I can't see how they get a result tonight.
I'm not an England fan, so I'm allowed to say that I can't believe England lost the Euros final to this Italy side. They're good and settled, but England have better players. A less cautious manager and it probably isn't that close.
We're less than half an hourr away from this...
Looking at that Italy team, it's very solid indeed. But as we saw in the Euro semi, that midfield can be passed around - but can Spain pull it off without Pedri? Otherwise, there's scope to get at them down the flanks, but Spain don't have the greatest wingers. I think I'm talking myself into a few quid on the Azzzurri.
I'm glad this game is at San Siro, one of football - and the world's - great amphitheatres. They're meant to be replacing it, but I can't believe that however shiny and modern what they come up with instead turns out to be, it'll be a patch on the old giant.
It's nice to see Pablo Fornals on the Spain bench. He's gone up a level the last six months and looks a real player now.
As for Spain, their biggest miss is the unbelievable Pedri, who's finally being rested after playing one of the most gruelling seasons of all-time. He's replaced by Gavi - he's 17! - while Olmo is also absent, Sarabia in for him. At the back, it's Pau Torres not Erik Garcia, and Marcos Alonso not Jordi Alba.
Italy make two changes to the term that beat England - yes I know they've played since then. Chiellini, on the bench, is replaced by Bastoni, while Benardeschi is in for Immobile. I imagine he'll play from the left, with Insigne through the middle.
But in the meantime, there's nothing bad to say about reliving the Euros semi either.
I'm going to scrawl all of that on a piece of paper, and after that we can talk about what it all means.
Shall we have some teams?
In its first iteration the Nations League seemed like that rarity, a decent Uefa idea. It didn't seem that way when they announced it, but it gave the stultifying breaks some context and import, allowing us to see the big hitters go at it in the closing stages.
It's not quite like that now, Covid and the Euros meaning this seems like something of an afterthought. Apart from the fact that, tonight, Italy are playing Spain for our gratification and there's nothing bad to say about that.
Hello, good evening and welcome to Italy v Spain in the semi-final of the Nations League!