E.T 2nd Half

Majri

Karchaoui

118'

Torrent

Périsset

109'

Henry

106'
E.T 1st Half
Kathellen

101'

Cristiane

Geyse

96'
2nd Half

Gauvin

Cascarino

90'

Santos

Poliana

89'

Beatriz

83'

Asseyi

Thiney

81'

Formiga

Andressinha

75'

Ludmila

Beatriz

71'

Formiga

70'

Thaisa

63'

Gauvin

52'
1st Half
Tamires

45'

Renard

36'
avant-match
LIVE
France (W) - Brazil (W)
Women's World Cup - 23 June 2019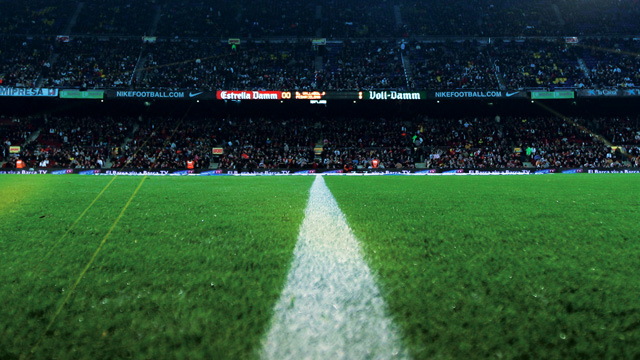 Women's World Cup – Follow the Football match between France (W) and Brazil (W) live with Eurosport. The match starts at 20:00 on 23 June 2019. Our live coverage lets you follow all the key moments as they happen.


Have your say by voting on who will win between France (W) and Brazil (W)? Enjoy some pre-match reading with related articles about these two Enjoy some pre-match reading with related articles about these two Football teams.
Head-to-head: see historical stats and visit our detailed profiles for France (W) vs Brazil (W). Get all the latest on Football: fixtures, results and tables.

Right, that's us - join us tomorrow for the final last-16 tie.
Brazil are inconsolable, France a mixture of happy and relieved.
The hosts are through! France will play Spain or USA next!
Full-time: France 2-1 Brazil a.e.t.
Diani goes down and has a little roll around, but the ref waves her up and we continue.
There'll be two added minutes.
France have shut this down well since taking the lead - Brazil haven't got anywhere near their goal.
Majri is replaced by Karchaoui.
Majri is down with cramp, and with good reason - she's put in a shift, though not enough to compensate for playing left-back and wearing 10.
France have controlled the majority of the game, but will need to show more quality if they're going to win this thing. On this form, they lose to England and USA.
The pace of Cascarino is going to cane Brazil on the counter if they're not careful ... and here she is, racing through the middle with Diani, who has some engine. She drives into the box, down its right-hand side, and as Cascarino drops, waiting for the cut-backs, welts a hopeful shot that wafts over the bar.
Mindful of Brazil's threat down the right, France replace Torrent with the fresh legs of Perisset.
Brazil are going to have to mine deep, never mind dig deep, to come back from that.
GOAL! France 2-1 Brazil (Henry) A captain's goal from the captain of France! They win their infinitieth free-kick, wide on the right, and at last, a a decent ball for someone to attack, Bussaglia curling in as Monica gets the wrong side of Henry; she watches it all the way onto the side of her foot before volleying home from five yards. Amazing drive from the captain; is that her team's Blanc against Paraguay moment?
For the final time, we go again. Can anyone find a winner? (Answer: no).
Half-time in extra-time: France 1-1 Brazil
Have a look! Thaisa slides Debinha away down the left and she scythes into the box, touching past the advancing Bouhaddi, but what about that! Mbock slides in behind her and pulls off a terrific block! Suddenly it's raining chances!
The corner goes short before Bussaglia drives ball into box, and Diani's up! But she can't get requisite power or direction, heading straight at Barbara. That was the best chance in quite some time.
A long hump forward is flicked on and Le Sommer runs onto it. She has Majri to her left, but opts to go herself and a tame shot is deflected behind.
Majri whams the free-kick past the back post. This is not a good game.
Kathellen is late on Diani, earning herself a booking; she misses the next match, if France have one.
Thiney takes it, lifting high and slow towards the back of the box; Henry loops the ball from whence it came, and Diani can't reach it on the slide.
Cascarino's pace down the right is stretching Brazil, and she wins a corner off Tamires.
Now Bouhaddi is down; she's got a problem with her right knee by the looks of things, but she'll be fine.
Excellent challenge from Thiney, who then pokes forward for Diani; she should find Le Sommer, racing outside her, but dithers and loses possession.
Christiane's right lhamstring is cleansed, so she's helped off.
Beatriz finds herself in space, but as she dashes over halfway she sees that Christiane is down, forcing her to go alone. She tries her best, putting herself in a race with Renard, and only just loses.
Majri lamps a gorgeous-looking crossfield pass out to Cascarino, racing down the right, but she can't quite catch up with it.
That was a better second half, but both sides are capable of better. I suppose that, if I'm picking a winner, I'm picking France, who have more ways to score another, but I'm expecting penalties.
Full-time: France 1-1 Brazil
Majri plays a one-two with Le Sommer and races into the box, but as she shapes to shoot, who should nestles in between her and the ball but Marta.
Bussaglia gives it away and Debinha intercepts, lifting a clever pass into Beatriz, who slides into a shot ... which whooshes wide.
France are preparing for extra-time: Cascarino, another young star, replaces Gauvin.
There'll be five added minutes.
France have been far too eager to pump balls into the box, and Torrent does just that, allowing Barbara to claim.
Change for Brazil, Daiane replacing Leticia.
Tamires has the ball in the net and finishes well as Bouhaddi goes down, but she was well offside when Christiane played her in.
Lovely from Christiane, who tricks Diani with a backheel and check, then races away; Diani trips her and is booked.
Le Sommer shows again and when she gets the ball, drags it down the side of Leticia before crossing; Bouhaddi collects.
Torrent nicks the ball when Thaisa slips, so Beatriz hacks her down and is booked.
Asseyi, the best player in the first half, is withdrawn; Thiney replaces her.
France's free-kicks have been dreadful, and Bussaglia curls this one into ... Barbara's arms.
Le Sommer rinses by Letitia, who pulls her down and intimates cramp. I'd roll people off the pitch for that - it's not an injury, they're just not fit enough.
Asseyi finds time on the ball and jockeys about looking for a pass, while ignoring JHenry, who's free on the edge of the box.
France have been really disappointing tonight, and brazil are improving; for the first time, they look as likely to score.
Brazil are going for this! Andressinha replaces Debinha.
Nice feet from Debinha, who wriggles away form two challenges and drives a low shot straight at Bouhaddi.
Majri floats the free-kick to the back post ... and Le Sommer is all alone! But instead of heading back across goal, she looks for the smaller space inside the near and makes a right nonsense of it, putting the ball a couple of yards wide. That was a great chance.
Brazil make a change, Beatriz replacing the disappointing Ludmilla.
Diani is into this, turning to beat Thaisa before beating Formiga as well, who chops her down. She's booked.
I think I speak Portuguese without knowing it.
It's all very well to say that Christiane wasn't interfering, but where she was affected the decisions made by defenders. Why was she in the box at all, if not to gain an advantage? What if Renard played the ball because she was there?
GOAL! France 1-1 Brazil (Thaisa) Debinha races down the left - she was onside when the ball found her - and her cross is excellent, forcing Renard to intercept. As the ball drops to Christiane, she's stood offside, but not interfering as Thaisa cracks home a low drive! Who saw that coming?
Brazil have the ball in the net, Thaisa driving home when the ball drops to her in the box, but the lino flags for offside.
Le Sommer finds space again and squares up Leticia then quickly nips across her before blazing a shot that Monica blocks, probably inadvertently, with her shoulder.
I wonder if we'll see Andressinha soon; Brazil certainly need to do something.
Le Sommer is not having a good one. Again, she finds space, but Tamires robs her with impunity.
Free-kick for France, slung in by Majri, and again Barbara comes; she misses, but inadvertently blocks Renard's sight of the ball, so that when it arrives she can only shove it sideways.
As I was saying. There've been so many free-kicks in this game and Marta swings in yet another. This time, Christiane jumps prodigiously and guides a header that Bouhaddi tips against the face of the bar! That's a great stop!
I worry for Barazil now. They've not shown much ton suggest they can turn this around, and if they push forward they'll get levelled on the break.
GOAL! France 1-0 Brazil (Gauvin) Now that one will count! Brilliant from Diani, who turns Tamires, scoots away, lholds her off, looks up, and clips across the six-yard box for Gauvin to slide home. That was very nicely done.
Excellent from Asseyi, coming in off the right and playing a wall-pass off Henry then proceeding across the pitch before finding Le Sommer in space. She has time to measure her cross, but shanks it behind.
Diani fouls Christiane, giving Marta another chance to stick one into the box; the French line is higher than the sun, which gives her something to work with and the delivery is good, but Mbock heads clear.
As we were saying earlier. France are quicker to the ball, and then quicker with it.
Renard early into Le Sommer - France must get her into the game - and she turns well, but Ludmilla does really well to hold her up.
As I mentioned, that was not great. Let's hope for better in the second half.
Half-time: France 0-0 Brazil
Both managers have work to do at half-time. France need to play with more speed and use their left-hand side; Brazil need to find a way of getting more of the ball. Both need to just play better.
Le Sommer finds Asseyi, whose cross is deflected, allowing Barbara to claim.
With everyone drawn towards the French right, Bussaglia squares into space, looking for Le Sommer, but Majri bursts onto it and leathers a shot high and wide.
There'll be six additional minutes.
Tamiresi runs into trouble, so from the ground, rattles Asseyi and is booked.
Debinha gets a ricochet as Mbock botches a clearance and races away, looking for Christiane in the middle, but Bouhaddi gets down to save. The resultant corner comes to nowt.
In a way, it's lucky we've had more VAR controversy, because this has been a rotten half of actual association football.
I guess it's possible that the France goal was chalked off because Gauvin followed through into the keeper, but if you get a proper contact with the ball, I'm not sure that's a foul. And it seemed as though the ref was investigating whether or not the ball was in hand.
This time, Marta's delivery is good, picking out Christiane who runs for the front post, and her header isn't bad, but lacks the power to beat Bouhaddi.
Marta makes a mess of the free-kick, pulling it to the edge of the box, but contests the second ball and wins a corner off Torrent.
Renard leaps for a bouncing ball as Debinha chases; she gets a fibre of it, then nicks some shin as well. She walks off, but after remonstrations from Thaisa, the ref pursues her to flourish a yellow card.
Nice from Brazil, three sharp, one-touch passes allowing Thiasa to slide one to Tamires, nashing forward from the back. But Bouhaddi spots the danger and races out to clear.
Bussaglia tries an outswinger, but overhits it and Barbara collects.
Asseyi, the best attacker on show so far, wriggles by Debinha who fouls her, narrowly avoiding a yellow card. Le Sommer and Bussaglia prepare the free-kick...
Debhina sticks a ball into the channel for Marta, but Renard has the legs on her and eases in front as Bouhaddi nips over to collect.
I really cannot be arsed with another VAR debate, but I cannot for the life of me grasp how all this nonsense makes the game better. If you get a bum decision, you'll be fine. It's a game.
NO GOAL! I've not a scooby why, because that's not a clear error in any sense. How far we done fell.
Gauvin had the ball touching one glove for a millisecond - what is taking so long? I've a bad feeling about this.
We're now checking VAR to see if Gauvin barged the ball out of Barbara's hands. Not a chance, as far as I can see.
Barbara and Gauvin are both down after the collision, but will both be fine.
GOAL! France 1-0 Brazil (Gauvin) Again, France attack down the right, Asseyi doing brilliantly to turn away from Tamires and smack a cross into the middle. Again, Barbara comes for it, but she's misread the flight of the ball, which is curling away, so can't get there in time, flapping as Guavin barges it into the net.
Perhaps Brazil need to play a diamond in midfield, so they've got the bodies to have more possession and move the ball forward quickly, because they're struggling at the moment. Luckily for them, France haven't clicked either - Le Sommer has hardly had a kick.
This time, it goes short to Majri, whose cross is too strong.
France at finding plenty of joy down the right, and Asseyi forces another corner.
This game has yet to get going - both sides are struggling with their final ball.
Henry wins the ball in midfield and finds Gauvin, who moves onto Asseyi; he cross is well claimed by Barbara.
Marta's corner isn't awful, but Bouhaddi does well to pluck it out of the air.
Marta finds Debinha and with Christiane's run taking defenders away, she tries a shot which is deflected behind for a corner.
France are much quicker to the ball at the moment. Brazil need to try and make the pitch smaller.
Majri taps to Henry, who wallops a drive that flies over the top.
Diani drives at the centre of the Brazil defence, running away from Formiga ... so Thaisa brings her down. Free-kick France, 30-odds yards out...
Lovely from Marta, picking up a bouncing ball 25 yards from goal, dead centre, and diddling Le Sommer than Bussaglia before dragging a shot straight at Bouhaddi.
Gauvin robs Kathleen and holds up, but France make nothing of it. Le Sommer, though, arrives on the scene and picks past a challenge before she's crowded out.
But Barbara comes again, and gets a good fist on it too.
The pattern is, I imagine, set: France dominating the ball, Brazil looking to counter. Henry wins another corner and Renard has a quiet one with Gauvin...
Majri's delivery picks out Barbara, who still needs two goes to claim it before sending Ludmilla away on the break, but nothing comes of it.
Henry finds herself by the by-line and turns into Tamires, but wins a corner off her shins. Up comes Wendie Renard...
She's gone for a deep red this evening.
Brazil are in white shorts. I cannot get behind that.
Right, we have pictures! The teams are coming out!
I mentioned the England-Cameroon game earlier, and I'm going to mention it again because already, the moralising is getting silly. Yes, the Cameroon players lost their discipline, but also yes, it happens, and we shouldn't go mad about it. I remember being in Lens a few years ago to watch Lille play Manchester United, and when the home team were vexed by a decision, they threatened a walk-off; everyone got over it quickly. And as for "all the kids watching at home," well - they should be taught contexts, not absolutes.
Talking of whom, Andressinha, who played against Italy, is expected to mature into her spiritual heir.
I can confirm Marta has arrived, playing her ukelele. All is well with the world.
In the interests of beauty and balance, let's have a bit of Le Sommer too.
So, does Marta have one last biggie in her?
If Brazil are getting anything done here, they'll have to stop Henry and Le Sommer, two of the very best players around. Le Sommer, in particular, is a shimmering menace, but it'll be Henry who sets the pace of the game. Brazil, meanwhile, will look to get their quick players around Mbock.
France, meanwhile, bring back Torrent for Perisset at right-back and Bussaglia for Henry in the middle of midfield; Le Sommer returns on the left-wing, with Asseyi moving to the right and Cascarino dropping out; and up front, Diani is in for Thiney.
Brazil make one change following their 1-0 win over Italy, Formiga - at age 41! - replacing Andressa in the middle of midfield.
Right, let's have some teams.
Anyway, England play Norway next; tonight's winners meet Spain or USA.
In case you missed it, England fought their way through to the last eight earlier today, beating Cameroon 3-0. That match was notable for a major collective loss of noggin on behalf of the vanquished, and some horrific refereeing, even with VAR specifically telling the referee how not to make a mess - it was so egregious that at full-time, Phil Neville sounded almost statesman-like.
This is an absolute bazzer of a tie, if not quite what it might once have been. France, who won all three of their group games, are overwhelming favourites - Brazil sneaked through to this stage as a best third-placed team. But they have the individual ability to trouble any team on a good day, and France haven't found it all that easy to handle the pressure of hosting. So, settle in for what should be a lot of fun...
Evening all. Anyone for a bit of France v Brazil?