2nd Half
Son

90'

Kim

90'

Hwang

Go

79'

Hector

Brandt

78'

Moon

Ju

69'

Son

65'

Goretzka

Müller

63'

Khedira

Gómez

58'

Koo

Hwang

56'

Moon

48'
1st Half
Lee

23'

Jung

9'
avant-match
LIVE
Korea Republic - Germany
World Cup - 27 June 2018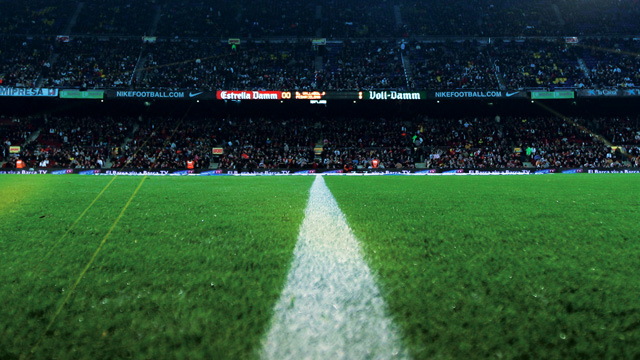 World Cup – Follow the Football match between Korea Republic and Germany live with Eurosport. The match starts at 15:00 on 27 June 2018. Our live coverage lets you follow all the key moments as they happen.


Have your say by voting on who will win between Korea Republic and Germany? Enjoy some pre-match reading with related articles about these two Enjoy some pre-match reading with related articles about these two Football teams.
Head-to-head: see historical stats and visit our detailed profiles for Korea Republic vs Germany. Get all the latest on Football: fixtures, results and tables.

Thanks for your company... join me again for Brazil x Serbia!
So there we go! You might have missed it, so: THE HOLDERS ARE OUT!
Well! I am shaking! What a finish that was, what a speedball of pure football. Drink it in!
And well played South Korea, who played will skill and will to make that happen.
THE HOLDERS ARE OUT OF THE WORLD CUP! GERMANY ARE GOING HOME, AND THEY'VE EVERY RIGHT TO GO HOME!
Full-time: South Korea 2-0 Germany
Germany have looked slow and dull for three games now, and this is the upshot of that. Germany are going out in the group stages for the first time! Wrap your brains around that!
My days what a finish this has been! The joy and madness of 90 minutes packed into injury-time. And at the end of it, THE HOLDERS ARE GOING HOME!
RRRRRIDICULOUS GOAL! South Korea 2--0 Germany (Son) Sun jeo robs Neuer, the zany zaneball, the ball goes forward, and Son slips into an empty net!
Manuel Neuer is playing in midfield now, the zany zaneball...
Sweden are through! They've beaten Mexico! ANd in the meantime, Muller flicks on and Hummels looks a header just over the bar! GERMANY ARE GOING HOME! THE HOLDERS ARE GOING HOME! AND SO THEY SHOULD, THEY'VE BEEN AWFUL.
GOAL! SOUTH KOREA 1-0 GERMANY (Kim Yong) GERMANY ARE FINISHED!
THE HOLDERS ARE GOING OUT OD THE WORLD CUP! IT'S A GOAL!
Kim was in an offside position but the ball came to him off Kroos, ... the ref comes to have a look on the screen....
He's half a yard offside, I do't think you need VAR," says Jonathan Pearce, looking at a replay. It looks like a defender got the final touch! This is mad!
GOAL! OR NOT! The corner deflects off Sula, Kim Young-gwon takes a touch and prods into the top corner ... but the flag goes up!
Poor Lee is still getting treatment. It looked a right sair yin.
There will be six added minutes.
Kroos panels a clearance into Lee's junk and Jaesung breaks, running at Sule and driving a shot into his shins ... the ball loops behind, and that's a corner, precisely what Germany did not want. Korea have played really well today.
Now Kroos fashions himself a shooting opportunity, and his connection is better than has been the case, but he still drags it near enough to Woo for him to save.
AND THERE'S THE CHANCE! Neuer punts downfield, Ozil turns up on the right and paints a beautiful cross into the middle! Hummels is there! the moment Germany has been waiting for! But he heads into his shoulder and the ball sails behind!
Chang goes down the left and has Son in the middle,but he picks out Hummels who has to concede the corner. it comes to nothing, but wastes more time, and this is desperate stuff, but kind of in slowmotion!
Germany are not doing this!
Germany are just whacking everything now, Brandt driving into legs, Ozil eschewing the opportunity to do the same, Kroos then belting over the bar.
This is the most tedious tension imaginable, which makes it all the more tense. Football!
Brandt proceeds across the face of the box, but with the ball on his right foot he has to spread to Kimmich instead of shooting. Kimmich then crosses, but not before he slows things down, and Muller is in the middle ... but his backheader is plenty wide.
Gosh, Werner has had an awful tournament, but he's never stopped wanting the ball and turns up on the left, attacking Lee ... and running the ball into touch.
Kimmich curls in a cross, and everyone misses it ... but Woo has to stop it with his knees! Then Chan, who only recently came on, is replaced by Go.
And here come Korea, Son easing towards the German box off the left, coming inside, and shooting! It looks dangerous! It is dangerous! But it's just wide.
Wenrer slides a ball down the side of Chul for Reus, who swivels into a cross that's deflected behind. Beofre the corner is taken, Brandt replaces Hector and then Kroos picks out Woo.
Hector picks up a loose ball just outside the box but Germany can't sort their passing and moving quickly enough and he slides into the back of someone - Hummels I think. It's literally like they've forgotten how to play football.
Germany are leaving gaps at the back, and Neuer is forced to charge out of his box to stop Son getting on the end of a punt.
GOAL! Mexico 0-3 Sweden! If Germany score, Mexico, who've been the best team in this group, are going home!
Hummels is making the play now, and he directs a fine cross - far better than most so far today - at Muller. But Kim does really well to arrive between man and ball, ceding the corner.
Germany are starting to exert pressure, without looking especially threatening.
Sule is a gigantic lump of human, and does well to quell a counter when Hummels glides forward and the attack breaks down.
Both midfields have pretty much vanished now, players being allowed to drive through it. So Kroos brings Germany forward, finds Reus down the right, and Gomez is this close to flicking home his low cross, but Kim does enough, sliding in.
Moon, who's looked dangerous, is replaced by Ju Se-jong and then Kroos tries a curler from outside the box, setting it wide and bringing it back high. This is miserable from Germany. What did they talk about before the game? What have they practised?
Germany find Kimmich down the right and no one bothers to challenge him, so eventually he forces over a cross because he can't think of anything else to do. And under it, Gomez gets across his man, but can only bash his header straight at Hyeon.
Kroos slides a pass that runs for Werner but didn't look intended for him. He squares to Ozil, who looks to play a clever pass into the box, except there's no one there to receive it.
Germany are rocking! Moon does really well, sashaying into the box and delaying the shot until he has the perfect opportunity ... and Hummels takes the chance to slide in!
Nice fro Chang, who moves across the box and slides a pass into it for Son, who dives over an imaginary challenge from Reus. He's booked for the dive, but on reflection, Reus did block him off.
Muller replaces Goretzka, who's been poor. He won't make things any more fluid, but he might skank a shank.
GOAL! Mexico 0-2 Sweden! Germany are in all sorts! The must score!
Excellent from Werner, barging through Chul and down the line before feeding Ozil inside him. He might shoot, but instead finds Kroos .. who shoots wide.
Hummels carries the ball forward and finds Ozil then keeps going, but the return is too strong for him and drifts behind. Ozil flutters his fringe in frustration.
On comes Gomez for Khedira. Who's going to give him the service he needs?
Ozil glides and sways through midfield, but there's nothing ahead of him. But he gets back into the move and curves a pass out to the left, just as Reus comes inside. Oh.
This match is like a crap horror where at some point you know there'll be a "Boo!" and you'll still jump out of your chair because you're shocked.
Koo is down in the Germany box and will be replaced by Hwang Hee-chan.
If Germany and Sweden both win 1-0, they and Mexico form a mini-league, from which Mexico will be eliminated.
Germany are coming. Kimmich flashes down the right and crosses to the near post, where Lee concedes the corner. It comes to nothing, but at least there's some urgency now.
But here they come again, Ozil releasing Hector down the left, who crosses for Werner ... it's a decent one too, he's alone ... but can only slash wide! Oh!
GOAL! Mexico 0-1 Sweden! As things stand, Germany are going home at the end of the group stages for the first time ever.
Back come Korea, Son conjures a decent situation that comes to nothing, and Moon messes it up, then fouls Kroos; he's booked. a fine passage from him.
But here they come, Kimmich standing up a dangerous cross, and there's Goretzka ... but he's got to generate all the pace himself, does a decent job of it, and Hyeon woo makes a fine save, pushing off to his right to force away.
If Germany are going to stick aimless crosses into the box, they may as well bring on Gomez, and in any case, what's the point pf Khedira in this game?
The German ones clap hands and shout. That should do it.
The players are returning.
That was horrible. South Korea have defended well, but Germany just don't know what they're doing. There's no cohesion, no tempo, no intensity, no plan and, worst of all, no competence. Their passing has been so, so poor, and though they're still going through as it stands, they can't rely on Mexico to sort them out.
Half-time: South Korea 0-0 Germany
Can someone give Lionel Blair a call, because Germany are clueless.
Nice from Germany, Reus finding Kimmich, and his low cross is headed to Werner ... until Wooyoung slides in to intercept. That is excellent defending, and Kimmich responds by booting the corner flag, which will really teach it.
There shall be three minutes of stoppage time.
Son attacks Khedira down his outside and down the right of the box. Khedira does just enough to force him to run the ball behind without committing a foul.
This isn't as bad as Uruguay-Saudi Arabia. That's the only compliment I can give it.
Germany get the ball into the box and Hector pokes it away from Jaesung, allowing Werner to spank against the post ... but the ref penalises Hector for a foul. If Sweden can find a goal, that will give things a bit of a whack in the dress circle.
As things stand: I think Germany go through on account of beating Sweden.
The corner finds its way to Werner at the back post ... but his cutback is rubbish. Hummels then does really well to spin on it, but Hyeonwoo is out to smother.
Kim makes a mistake with a defensive header so Ozil picks the ball up and finds Werner at inside-right. He shoots, but Chul blocks it behind,
I'm going to level with you, friends: this is absolute nonsense.
Germany knock it about around the Korea box but can't pick a hole, so Khedira, the last man you want on the ball in such circumstance, gives it away. Then they win it back, find Reus, and his cross is too high for Werner.
If all Germany have is crosses from the full-backs, they might at least put more men into the box to attack them.
Making mistakes with slug-like goalkeeping.
This is not at all good from Germany. The fillip of Saturday's late winner has been thoroughly wasted.
But there we go, one lovely pass from Kroos, moving through the middle and finding Ozil towards the right, and South Korea are in a situation. Ozil then slides a perfectly-weighted ball out to Kimmich, but his cross is behind everyone. Rubbish and better at the same time.
Elsewhere, Sweden and Costa Rica are also goalless.
There's no tempo to Germany's game, and no cohesion - it's always one pass at a time, with no one moving to collect lay-offs and such. I'm not entirely sure how they plan to score here.
Moon crosses well from the right and he crosses well, but under pressure from Khedira, Son can't get his header on target. Korea are growing in confidence and rightly so, Germany are toothless.
They like a tackle, do South Korea.
Jaesung Lee steps across Goretzka and is booked.
Apologies, my system crashed, but we're back now. Germany lack penetration, basically - they lack an elite forward. Kimmich though, goes down the right and crosses high, but to what end? Hyeonwoo claims easily.
...Wooyoung takes it himself, whipping past the side of the wall, and Neuer drops it! But he reacts well to flip away before Son can arrive and the resultant corner comes to nothing. That's a decent save in the end.
Khedira goes for a high ball with his laces, glancing Wooyoung in the coupon. Free-kick Korea, 30 yards out, right of centre...
Germany win another corner and look for the gigantic Sule, who leaps and knees Wooyong, who takes a little breather but is now fine.
Nice from Germany, Goretzka robbing Chul Hong and slipping inside to Reus. He has options goal-side but opts to go back the other way to Goretzka, whose cross is touched behind for a corner which comes to nothing. Germany are in control, but have yet to tax the keeper.
Hector has the ball on his left foot and like a player in Kick Off 2, can only move in the direction that he's facing, so loses possession.
This has been a good start from Ozil, but he could do with another target in the middle. I wonder if Reus might be encouraged to run from out to in.
Ozil spreads to Kimmich, showing the benefit of having one's eyes on the top of one's head. The resultant cross is decent but finds no one, so Germany build again.
Wooyoung slides in late on Hector, getting a brush of the ball and a lot of the man. He's booked and is out of the next game, should South Korea qualify.
Nice touch from Ozil, spinning away from Wooyoung and guiding a clever pass into space for Hector to run onto. But he puts just too much on it and Hyeonwoo claims. Still, right idea.
Werner drops deep and srpint-wriggles forward, but with no one to pass to he's forced to slip in the general direction of Reus. Nothing comes of it, and then Goretzka drops a long diag to Reus. He volleys back across goal, to no one.
Ozil looks pretty central, which tallies with what Fifa reckon: Germany are in fact playing 4-2-3-1, with Goretzka off the right. That seems like a good way of not extracting the most from the players, so one can only assume that it's true. I'm not sure any manager has made as much from as little as Jogi Low.
Korea press down the right with Jaesung, who forces a burrow along the by-line and pokes a cross towards Son, but Sule is there to see the danger away.
For those of you watching in black and white, Germany are playing in green.
Away we go! Toni Kroos has had a new haircut for the occasion.
The captains shake hands. It's very moving.
Anthem time. The South Koreans give it some.
The ball has been deplinthed. Exciting!
The players are in the tunnel....
It seems that the Germans involved in that ruckus with Sweden have been suspended. I'd have given them a medal.
Digested read: this afternoon will be fascinating, and hopefully exciting.
I touched on this earlier, but Mesut Ozil could be important today. South Korea are playing yer two banks of four, and will defend deep, I imagine. There'll be time on the ball, small spaces to be found, and in Timo Werner he has pace to seek out. Or he might just disappear...
So, the omission of Thomas Muller, then. The problem with and for him is that if he doesn't score, he doesn't do anything. So not scoring made him vulnerable and eventually something had to happen. They look a better-balanced side without him.
This definitely isn't Jurgen Klopp.
So, what can happen is:
Germany's last-gasp win over Sweden means that all four teams still have something to play for in the final round matches. A draw against Sweden will be enough to confirm Mexico's place in the knockout stages, but they could yet be eliminated if both Sweden and Germany win by big enough margins to finish above them on goal difference.
South Korea have to beat Germany, hope that Mexico beat Sweden, and then will require goal difference to finish as runners up in the group.
Germany and Sweden go into the final matches on the same points and same goal difference, meaning that they essentially must better the other's result to ensure qualification.
"Precision, concentration and patience" - the elements missing from German play so far, according to Jogi Low. I wonder if this is an over-confidence issue - forcing the game because you're certain stuff will happen to you because you're certain you'll win.
And South Korea won't simply let them have this. They've resisted hard against both Sweden and Mexico, and seem top have decided that they can't compete in midfield so instead will be looking to get the ball forward and put Hummels and Sule under pressure. Their 4-4-2 will also make things tricky for Reus, but might suit Ozil, who'll be looking to drift infield.
So what's what for Germany now? They did well to hang in there against Sweden, but we can't really convince ourselves that they played well in the second half - they did not, despite getting an early goal. Perhaps Kroos' winner will inspire them, but just as likely, Jogi Low still has no clue as to his best team and they struggle. They might still win, and might still win the whole thing, but unless something changes, they'll be relying on inspiration rather than cohesion.
I feel like I'm there with them.
Korea will play a 4-4-2, while Germany have, I think, stayed in 4-3-3. Ozil will play off the left - he unbalanced the midfield when in behind Werner against Mexico - and Reus on the right, with Goretzka, who should, in my not very humble opinion, have been in all along, the most attacking midfielder. I'm excited to see how he does because he has all the attributes to become a star.
Germany make five changes: Hummels and Sule replace Rudiger and Boateng at centre-back - Boateng is suspended but would presumably have been dropped for his efforts against Sweden. In midfield, meanwhile, Khedira, Goretzka and Ozil are in, and Muller, Rudy and Draxler are not. It's been a good run for Muller, but eventually it had to happen.
Shin Taeyon makes four changes to the side that faced Mexico: Koo Jacheol is back up front, Jung Wooyoung replaces the injured captain Ki Sungyueng, Hong Chul is in for Kim Minwoo and left-back, and at centre-back Yun Youngsun makes his first appearance of the competition.
For those confused about the various Group F permutations...
There've been some bum notes, but then there always will be. You measure a World Cup by its great games, not its nonsense, and we're on quite a run - the last six days have given us more than we could have dreamed. It's true that in the end, we need that kind of thing in the knockouts for the tournament to become a classic - Brazil 2014 had good groups, before phutting and sputtering to the end - but in the meantime, this is great, isn't it?!
Afternoon all and welcome to the real football factories, I mean South Korea v Germany. Things are getting warm, are they not?