2nd Half

Mitrovic

Jovic

89'

Kostic

Radonjic

82'

Coutinho

Augusto

80'

Ljajic

Živkovic

75'

Mitrovic

70'

Silva

68'

Paulinho

Fernandinho

66'

Matic

48'
1st Half
Paulinho

35'

Ljajic

33'

Marcelo

Filipe Luís

10'
avant-match
LIVE
Serbia - Brazil
World Cup - 27 June 2018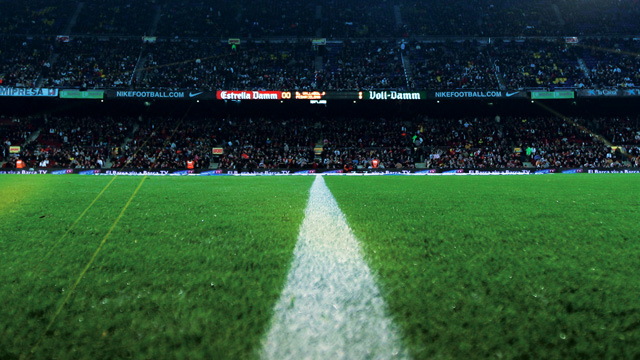 World Cup – Follow the Football match between Serbia and Brazil live with Eurosport. The match starts at 19:00 on 27 June 2018. Our live coverage lets you follow all the key moments as they happen.
Who will come out on top in the battle of the managers Mladen Krstajic or Tite? Find out by following our live matchcast.

Have your say by voting on who will win between Serbia and Brazil? Enjoy some pre-match reading with related articles about these two Enjoy some pre-match reading with related articles about these two Football teams.
Head-to-head: see historical stats and visit our detailed profiles for Serbia vs Brazil. Get all the latest on Football: fixtures, results and tables.

Thanks for your company today and tonight - see you again tomorrow! Yes!
Brazil are looking very strong, it must be said. They're not exactly flowing, but they're solid at the back, have goals in midfield, and the confidence which comes with winning almost all the time. There are teams with the individual talent to beat them, and Spain could outplay them on a good day, but they're favourites for a reason.
So Brazil top the group and will play Mexico, while Switzerland, who have been pegged back again by Costa Rica, will meet Sweden.
Full-time: Serbia 0-2 Brazil
Neymar is so desperate for a goal he might do himself a mischief, and combines with Jesus who puts him into the box, but running away from goal, and Stojkovic is out to smother.
The game is stretched now, but Serbia have run out of ideas so that when Zivkovic has a sight of goal, he leathers a shot as hard as he can. It's not far away, but from 25 yards and wide, the chances of scoring were slim and he did not.
There'll be three added minutes.
Off goes Mitrovic, on comes Jovic for a turn around the park. That should sort things.
Switzerland now lead Costa Rica 2-1.
Serbia have kept at it and again Rukavina crosses low for Mitrovic, but Miranda blocks.
Brazil pick about outside the Serbia box until Fernandinho looks to lift one in, picking out Zivkovic's chest which forces the ball through to Neymar, playing him onside. But again, Stojkovic is out quickly to smother.
I guess what Serbia lack is a bit of fluidity. Matic and Sergej have their qualities, but neither pass quickly and with authority.
Willian gambols down the right, takes a difficult ball and cuts back for Neymar, But he hits it into the ground so that it kicks up, forcing the shot into the ground and wide.
Another change for Serbia: Radonjic replaces Kostic.
This is ominous from Brazil. They've improved with every game, and barely looked like conceding though playing a team with plenty of attacking threat.
Coutinho has a rest, replaced by Rene Augusto.
Serbia are allowed a touch and Rukaina crosses, but it's easily headed away. Then another cross and this time Matic is up to chest, but he can't right his feet as the ball drops so can only slice high and wide.
Brazil are enjoying themselves now, Jesus taking the ball for a walk and moseying up and down the touchline. The crowd are into it, cheering every touch, while Serbia galumph in between the passes. Brutal.
Change for Serbia: Zivkovic replaces Ljajic. Sergej will now get a bit further forward, I imagine, and not before time.
And what a killer that second goal was, taken just as Serbia were imposing themselves for the first time. They're going to go home with regrets, because they've had their moments here - losing to Switzerland was an especial oversight.
Anyway, how are a team as big as Serbia allowing a free header at the near post. Not good at all, isn't that.
The ball works its way back to Felipe Luis, who drives low and hard, but Stojkovic beats awauy easily enough.
Suddenly Brazil fancy it, and Neymar floats down the left before finding Coutinho. He might shoot, probably should shoot, but instead checks to get the ball onto his right foot and his blocked effort yields a corner.
That, you'd reckon, is that.
GOAL! Serbia 0-2 Brazil (Thiago Silva) Neymar bends one into the near post, Thiago Silva loses Matic, and bangs home unchallenged.
Coutinho finds Neymar, who looks for the return and accepts the corner off Rukavina. It goes short, Neymar gets it again, and zooms past the aforementioned full-back to win another corner....
Fernandinho replaces Paulinho.
Serbia are having plenty of joy down their right now, and Rukavina again crosses but this time high. Mitrovic is underneath it too, Fagner nowhere to be seen, but he can't impart the necessary power and Alisson dives to save at the near post.
Sergej finds himself on the ball in the box, turns and finds Tadic, who tries a cross towards the far post and unsure where it's going, Alisson flaps away.
Rukavina gets wide again, and his delivery is excellent ... Alisson panics. dives, and pushes clear ... straight at Mitrovic! Ye've gottae score! But he can only head directly into Miranda! The ball came at him quickly, but really, he's there waiting for precisely that opportunity.
Costa Rica have equalised against Switzerland, which means every side at the World cup has scored.
Matic ploughs the ball out to Rukavina, who crosses low and Alisson collects. Mtirovic ought to have attacked the near post, but remonstrates because he wanted served in the air.
But from the corner Brazil break, and Coutinho snaps a pass into Neymar's path! Tadic is with him but not getting back ... yet he hangs on as though trying to outrun him, which takes him wide, and Stojkovic blocks the eventual shot with his legs.
But there's one! Ljajic swerves in a beautiful, vicious brute of a cross and Miranda panics, hoofing over his own bar.
It's quiet. Serbia need something a bit more chaotic than this, but look shorn of ideas.
But here come Serbia, Matic finding Ljajic and it's three on two! But Ljajic cuts back behind the onrushing Tadic and that's the end of that. Bad behaviour.
Lovely fro Willian, dancing feet shifting the ball away from Kolarov to fire a hard, low cross into the middle that Milenkovic knocks behind. The corner comes to nothing but Brazil quickly regain possession and start passing again.
It's been a low-key start to the half, which will please Brazil. Serbia need to find something.
It's worth noting that Alisson has punched clear pretty much every corner. If Serbia can get a man on him and sned over a few inswingers, they might find something.
Mitrovic has a little jog at Miranda, who sees him away easily, and Brazil break with Jesus, forcing Matic to apply studs to instep on the slide. He's booked and will miss Serbia's next match, should they progess.
Serbia have scored in their last 15 competitive internationals, but the problem for them here is that most of what they have is on the pitch. They can move Sergej further forward and swap the wingers over, but that's about it.
Serbia gets us underway again.
The players are back with us...
Both teams have played ok, but Serbia haven't found a way of seriously threatening the Brazil goal. Brazil, meanwhile had two decent sights before Coutinho noted a defensive lapse in concentration and was able to deliver the class necessary to exploit it. This isn't over yet, but it's close.
Half-time: Serbia 0-1 Brazil
Neymar takes a backheel from Felipe Luis, moves inside, and seeing a huge space at the far top corner, unfurls a curler that moves plenty ... but not enough.
Gabriel Jesus always looks like he's just had a tequila.
There shall be two added minutes.
Matic slides in to rob Coutinho with a fine challenge and Sergej moves off with the ball. Nonthing comes of it, but it reminds me we've barely seen him in the game - Serbia need to get him further forward because as things stand they're off hame anyroad up.
Neymar turns on the ball and runs away from Tadic, who tugs him down. Neymar collapses, hands over face - must be the emotion of the occasion getting to him again, eh.
Serbia force a corner down the left, but Casemiro heads away at the near post. Serbia have a huge height advantage, but haven't yet made use of it.
They've played well enough, but haven't really looked like scoring. Brazil are perhaps the most solid team in the competition, settled, strong, confiedent and disciplined. It's going to take a lot.
So, what have Serbia got?
GOAL! Serbia 1-0 Brazil (Paulinho) Coutinho goes deep for the ball and with no pressure on him, he espies Paulinho in between keeper and defenders - the gap is huge, and the ball, delayed until the perfect moment, is also perfect. What a World Cup he's having! And as Stojkovic desperately charges out, Paulinho pokes past him, leaving Serbia in all sorts and Brazil back on top of the group.
Tadic finds his way to the left by-line and scoops back for Mitrovic, who has to hook for goal, but without the time to set himself, he sends his effort wide.
Switzerland have scored against Costa Rica! If things stay as they are, they win the group! Meanwhile, Ljajic sticks Neymar into touch and is rewarded with a booking.
Mitrovic chests down, then looks to head down to himself, just as Thiago Silva goes to heave clear, introducing laces to teeth. There's a pauses as he regains his senses, then the free-kick is wasted.
Casemiro shovels a lovely pass 25 yards in behind the Serbian defence and Jesus is onto it! But as he skates into the box, he opts to send Kostic for a bag of chips with drag-back instead of shooting, so that when he does, Milenkovic is in situ to block.
Jesus has hurt his ankle a-twistin and a-turnin, so he receives treatment before returning to the pitch.
Neymar runs at the box and slips in Jesus outside him, who twists, turns and ploughs through some bodies, allowing Neymar to takeover, in on goal! But the angle is against him, so he whips towards the far post but Stojkovic is there to palm away.
Kostic looks like Tony McCarroll.
Lovely from Coutinho, getting a pass from Paulinho out of his feet. But Ljajic is back to administer facial entry, and Serbia clear. This game could use a goal.
Nice from Serbia, Kolarov infield to Mitrovic, who plays back out wide to Kostic, who wins the corner. Alisson punches away, Serbia maintain the pressure briefly, and eventually Brazil get out.
Fagner sticks Willian into space down the right, and the resultant cross is deflected behind for a corner. It goes short, so rarely a good option, and this is no different.
There's a nice tempo to this game, the teams alternating attacks - though neither has yet found the quality to convert one into a chance.
Neymar looks a far more mature player tonight. "It's the hair," says your boyfriend, but it isn't - he's allowing the ball to do the work instead of running with it til he gets tackled.
Both teams will be happy with how things have gone so far. Brazil have the result they need; Serbia are in the game .... and moving the ball towards the box. Outside it, a bounce falls nicely for Kostic, who drives hard and a deflection off Miranda wins a corner. Kolarov is a threat from these situations, but whams an outswinger behind his various targets. Stil,l, Serbia are dictating for the now.
Neymar has a run with the ball but can't conjure anything and eventually Serbia counter through Kostic. Fagner, caught upfield, rushes back to foul, and Kolarov will stick a ball into the box from 30 yards away. Alisson punches clear, and Serbia go again.
Here comes the change. It's not clear what's wrong with Marcelo - it looked like he was dizzy or dazed rather than hurt.
But Felipe Luis is ready to replace him! On the one hand, Marcelo is a great, on the other, Brazil might benefit from more discipline in this particular game.
There's a break in play but it's hard to know why. Marcelo might be hurt, but he's still on the pitch and the ref seems to be offering him the opportunity to leave it. He declines.
Serbia are into this now! Ljajic finds Rukavina alone down the right - where is Marcelo? One of football's most commonly asked questions, is that, but the cross is rubbish and Brazil get the ball away.
Brazil look at it. Serbia have barely had a kick ... but here we go, Tadic down the right and Marcelo sliding in with typical impetuosity. He makes straight for the box, but can't get the ball in. Tadic, incidentally, is going to leave Southampton for Ajax.
Lovely from Brazil, Neymar pushing the ball inside to Coutinho, who runs into a beautifully disguised first-time pass to Jesus, who's in! But Stojkovic rushes out to smother, and when the ball comes back in, Neymar misses from four yards - but was offside anyway.
Willian skirts around the outside of Kolarov, who applies hand to phizog. This could be an interesting battle - Kolarov will want to push him back, but Willian has the legs on him.
Neymar skates forward, past one man, past two, and squares for Coutinho, whose shot hits an offside Jesus. Good start from Brazil.
Serbia are pressing Brazil's defenders in possession. That, in theory, should stop them building play through midfield - but only if it's done properly.
Sam Matterface lets us know that Neymar doesn't get the headlines just because of his hair. Thanks for clearing that one up, pal.
I think the music stopped before the second verse, but everyone, players and crowd, stuck with it, kept at it, and saw it through. Fantastic.
I thought the Serbs were hitting it hard. The Brazilians are bashing it over the head with all sorts.
And here come the anthems! The Serbs are hitting it hard!
Slaven Bilic notes that Serbia don't need to go mad looking for a goal because if it's 0-0 with 15 minutes to go, it'll be Brazil who're nervous. The problem is that given Brazil's attacking class, they might need to get their retaliation in first - it's not going be goalless after 75 is it?
The Spartak Stadium looks a lot like the Bayern/1860 one, a sort of tyre wrapping around the structure. It's a bit tacky, but at least it's something.
Eni Aluko notes that Coutinho has been Brazil's key man, and I suppose the presence of Casemiro and Paulinho gives him licence to be that, to an extent. But Jurgen Klopp envisaged using him deeper - for Liverpool, he was mainly a bloke who scored amazing goals and did little else - which is to say that he does have the ability to do more.
Gary Nev reckons it's good for Brazil to see what happened to Germany, which is a decent point. Also, Neymar is now two games into his comeback, so should be nearer match fitness.
"I would be surprised but I wouldn't be shocked", says Slaven Bilic of Serbia winning. I think that's fair - ish. It's not that hard to see how they might win - forcing back the full-backs, bullying the centre-backs - though Brazil are solid, so it's an ask.
I have found the nexus of #numbers: football + Love Island + nostaliga.
So, what else? I suppose there's a chance Costa Rica can beat Switzerland - and if they do, a draw will take Serbia through on goal difference. Anything but that result, and Serbia will need a win.
If I was Serbia - the team, not the country - I'd be looking to get the ball wide and bang crosses in, with Mitrovic and Sergej both told to get on Thiago Silva. I do not trust that lad, not that I much trust Mitrovic's finishing.
Meanwhile, I was Brazil, I'd be wanting to leave out Paulinho for Firmino, but given that the only need a draw, going with they know makes sense - I just think there's a better team in this squad that we're seeing at the moment.
This reckons Sergej will play next to Matic, which seems something of a waste, but he is not really one for own-half activity, so we'll see how it pans out.
Brazil, meanwhile are unchanged. In previous games, I've wondered whether they've needed Casemiro, whey could use Firmino, or at least if the passing and running of Fred might be more use than the plodding of Paulinho. But Tie has his method, this is it, and it's been working for him so the likes of me can shut up.
So, Serbia aren't going to go out wondering. They bring in Ljajic for Milivojevic - my guess is that he and Sergej will play ahead of Matic, which, along with two wingers as well as a centre-forward, gives them a proper goal-threat.
I backed Brazil to win the whole thing because looking at the contenders, they looked the most settled. Nothing I've seen since then has made me feel like my money is safe. They're slow in midfield and Neymar looks like an individual, not a member of a team ... but on the other hand, they don't concede many and have firepower and options.
Serbia, meanwhile, had no business losing to a bunch of schleppers like Switzerland. In Tadic and Milinkovic-Savic in particular, they have invention and imagination - more than Brazil in the middle of the pitch - and I'd not be especially surprised if they pulled this off or got close to it
Don't appear to be with us yet!
I'm a touch edgy, I don't mind telling you; good edgy, but edgy nonetheless. Germany, out in the group stages, in that manner? Are you kidding me! Now we wait to see if Brazil go the same way, because in Serbia they face serious opposition with the potential to hurt any team. They'll have to play better than they have so far to get the draw they need, but on the other hand they'll be afforded more space in which to play than they have so far. This is going to be another thriller!
Evening all! So, how are we all feeling?